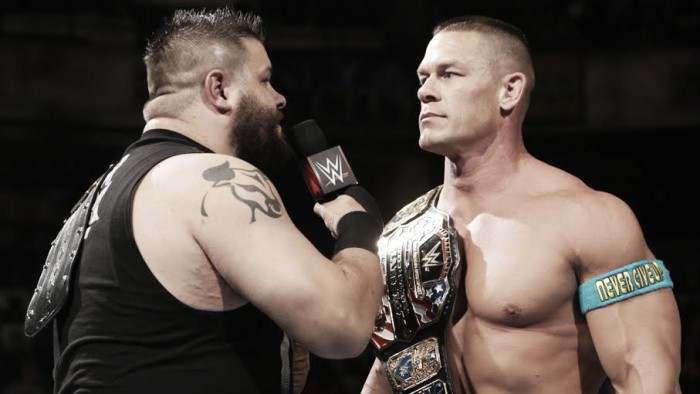 Kevin Owens likes to tell it how it is, inside and outside the ring. His character may hate more or less everybody on the WWE roster, but that doesn't mean Kevin Owens, the person, outside of the WWE does.
In fact, Owens had nothing but praise when speaking about WWE rival and standard bearer, John Cena. Owens debuted last year and was immediately placed into a storyline with Cena. Owens picked up a number of wins and put on a number of match of the year candidates.
Owens helped breathe even more new life into a revitalized Cena.
Owens' comments on Cena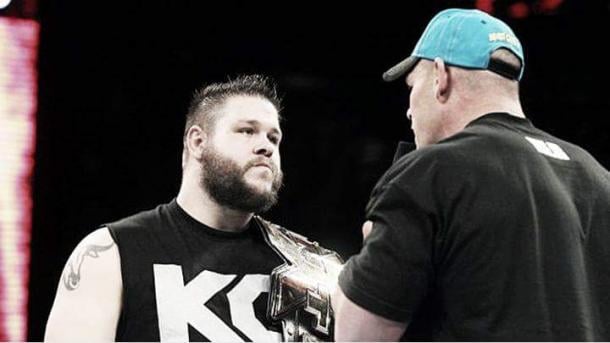 Speaking to The Asbury Park Press, ahead of an appearance for Owens in New Jersey, Owens said that taking on John Cena was a "pretty incredible experience."
Owens has not always been a Cena fan. In fact, a few of his early Twitter tweets involved jabs towards Cena's on-screen and in ring performances before Owens was signed by the WWE. Since then, Owens said he's grown to become "a huge John Cena fan" similar to his son, Owen.
The former NXT Champion said that he may not be the biggest fan of Cena's character, he is "certainly" a fan of John Cena "the man."
Owens on his Twitter antics
Outside of his praise for Cena, Owens also spoke about his Twitter interactions with fans and even non-fans. Owens doesn't shy away from what he calls "mind-numbing, head-shaking tweets" that are directed his way.
Owens rarely responds to intelligence, praise or positivity, but instead, chooses to highlights those social interactions that can be aggressively or just down right stupid.
He will reply to tweets from people who choose to use their platform to attack him or his work inside the WWE. Usually, Owens will reply with a witty comment about the Tweet or even find a picture of the sender and respond to that.
Owens admitted in earlier interviews that several superstars have complimented him for it and have even started following in his footsteps, most noticeably, Chris Jericho.