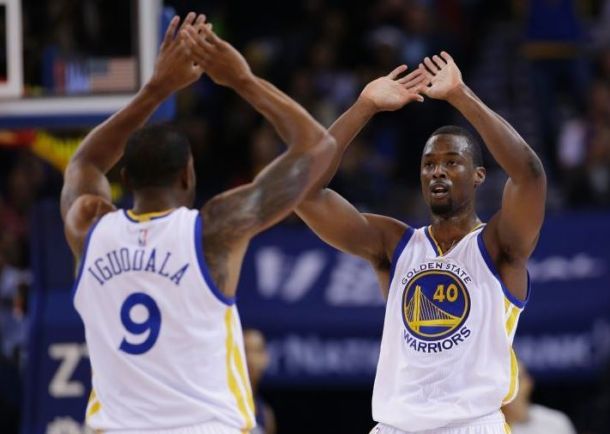 The Golden State Warriors (4-0) take on the Los Angeles Clippers (4-0) in a battle of the unbeaten teams in the West. The Warriors come in scorching hot, while the Clippers have been getting it done through Blake Griffin.
The Warriors are coming off a win over the Grizzlies by 50 points. Curry scored 30, the Warriors held the Grizzlies to abysmal shooting, making them look like a bottom-tier team. "It's surprising," Curry said. "I don't remember the last time that's ever happened to any guys on this team, being on the winning side of a 50-point game."
The Warriors are the team to beat, whether the odds makers say otherwise or not, it's clear. The Warriors are young, hungry, and are playing as if they didn't just win the championship.
"There's a little bit of an intimidation factor when we start making shots and we start locking up on defense," interim coach Luke Walton said. "It can cause some teams to fold. Memphis I do not think is one of those teams. I just think they had a poor shooting night."
The Clippers are getting it done with a balanced attack. Their bench is deeper, with additions like Paul Pierce, as well as Lance Stephenson in the starting lineup.
"I think it's very important," Paul said of the contributions by the reserves. "If you look at the teams that are the most successful in our league, they have that depth. Our bench was amazing tonight, and we're going to need that."
This is their fourth time starting the season 4-0, and look to continue it against the Warriors tonight.
"It's good to start the season like this," center DeAndre Jordan said. "Four-and-oh is a pretty good start. But we've got to be able keep it going and improve with every game, find out which rotations work the best and which units work the best. We've got a long season to go and we've still got a lot of work to do."
Tonight's matchup will be determined based off Blake Griffin. Draymond Green is a heck of a defender, and has his hands full with the ever-improving Griffin. Griffin's ability to knockdown the mid-range jumper consistenyl is dangerous and something Green will have to be mindful of.
There's history between these two teams (who doesn't have history with the Clippers?) and it should be a battle of the two best Western teams currently. The Warriors will need to lock-up the rebounds, not allowing extra shots by the Clippers, and move the ball on offense. The Clippers defense isn't something to be terrified about, the Warriors should get clean shot at the basket. Converting on those attempts is what will be key for Golden State.