 It was a great start to the 2016 Olympics for Aussie fans around the world. Australia, ranked six spots lower than France, earned a big upset in their opening match. For the Boomers, they started hot right from tip-off. Australia scored effortlessly and benefited greatly from San Antonio Spurs point-guard Patty Mills. Mills shot well from both mid-range and behind-the-arc. Aron Baynes, of the Detroit Pistons, was helpful down low and scored some great buckets in the paint.
Australia's defense was exceptional and created some serious problems for France. France committed a number of costly turnovers and just couldn't find their shooting rhythm. They quickly found themselves down by 15 in the second quarter. However, Tony Parker sparked an offensive push late in the quarter and brought his French team back into the game. By the end of the second-half, Australia lead by three.
Second-Half Shutdown
France came out of halftime with hope for a comeback but the Boomers quickly extinguished those good feelings. Mills continued his offensive dominance which France simply couldn't contain. The biggest factor in the second-half was Andrew Bogut. After a quiet first-half, the 7-foot center exploded and scored easy buckets over the weak French defense. These combined efforts led to an easy 21 point victory for Australia.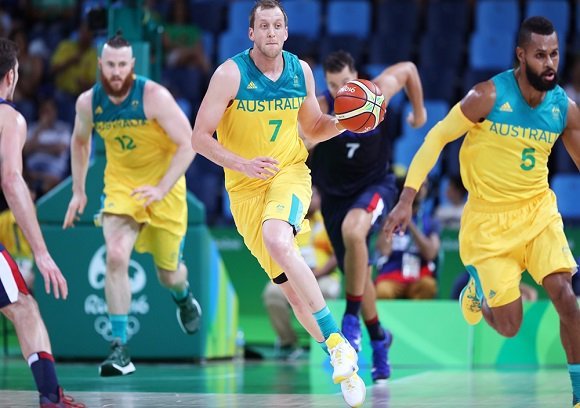 The boys from down under dominated France in nearly every category. Australia committed only seven turnovers to France's devastating 17. In addition, they passed the ball far more and finished with 29. France had just 12. Both teams struggled from three, but France couldn't find the net from anywhere else on the court either. Australia was just simply the better all-around team.
Key Performances of the Match
Australia had a number of star performances on their court. Mills lead the team in scoring, finishing with 21 points and five assists. Bogut, who is coming off of a recent injury, helped secure the win for his country. He finished with 18 points, five assists, and four rebounds. The big man was 9-10 on the night, shooting an insane 90 percent from the field. Australia's other big man, Baynes, had 14 points and eight rebounds. Recent NBA champion Matthew Dellavedova had a quiet scoring day but finished with a vital 10 assists.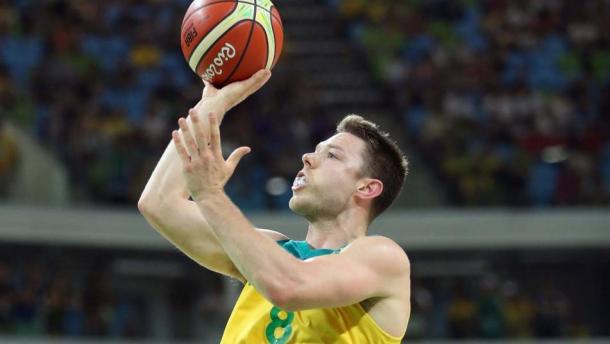 France relied heavily on Parker in the match and he, like his fellow Spurs guard Patty Mills, had a great scoring day. The Frenchman finished with 18 points and two assists. He did get a little offensive support from small-forward Mickael Gelabale. Gelabale contributed 13 points and four rebounds. Parker's friend and former Spurs teammate, Boris Diaw, had nine points, five rebounds, and two blocks. Nicolas Batum, of the Charlotte Hornets, had an ugly game. He finished with just five points and committed almost as many turnovers with four on the day. Parker just couldn't carry the team enough to overcome the offensive onslaught from the Aussies.
Next Up
The Australian Boomers will look to carry their big winning efforts into their next game against Serbia on Monday. If they play like they did today, it shouldn't be too difficult of a matchup for them.
France will look to shake their defeat with a win over China on Monday as well. It could end up being a close matchup and should be a fun one to watch.