The Los Angeles Clippers just cannot seem to catch any good luck. During the game against the Oklahoma City Thunder, Chris Paul exited early because of an apparent hand injury.
Early signs were good: an MRI showed no breakage in Paul's hand.
However, things are looking rather bleak. The Clippers' starting point guard is set to miss between 6-8 weeks after he undergoes surgery to repair a torn ligament in his thumb on his left hand.
Chris Paul had been playing superb basketball this season. In 36 games played, Paul was averaging 17.5 points per game, with 9.7 assists as well (his average for his career is 9.9).
Clippers injury riddled season
The Clippers, like every NBA team, have had their fair share of injury woes this season.
Currently, Blake Griffin is close to putting on the Clippers uniform soon. Griffin is recovering from surgery on his right knee.
JJ Redick, who is having another superb season, suffered some minor back troubles earlier that put him on the mend for a couple of days.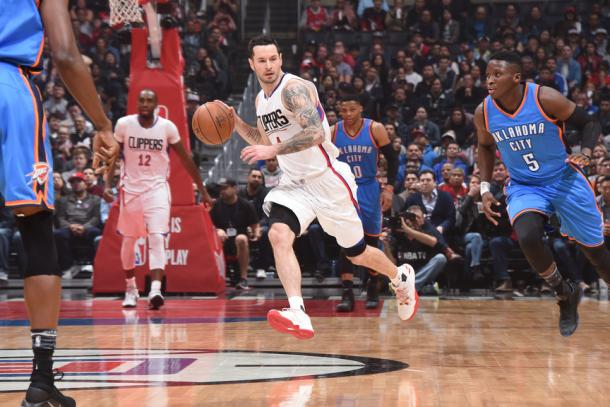 Even rookie Brice Johnson had to be out of basketball shape for some time. Johnson suffered a herniated disk in a preseason game and is slowly getting back to the swing of things.
Signs of a mentally tough team
Despite all of the downtrodden this year, Doc Rivers' squad is still playing good basketball and is in prime position to get a good seed in the playoffs.
Los Angeles is sitting in second place in the Pacific Division, behind only the Golden State Warriors, and garner a 29-14 record.
After losing six straight games in the month of December, the Clippers have won seven in a row.
Coming up
The Los Angeles Clippers play next on Thursday night. They welcome the upstart Minnesota Timberwolves to the Staples Center. Tipoff is scheduled for 10:30 PM eastern time.