 The Golden State Warriors remain undefeated in the playoffs with a 132-113 Game 2 win Sunday, taking a 2-0 lead in the 2017 NBA Finals against the Cleveland Cavaliers.
For the second straight game the Warriors offense proved to be too much for the Cavaliers. Going into halftime, the Cavs were down by five and kept things close in the second half. The Warriors put separation between the Cavaliers as Cleveland tried to rally on three point attempts.
LeBron tries to carry Cavs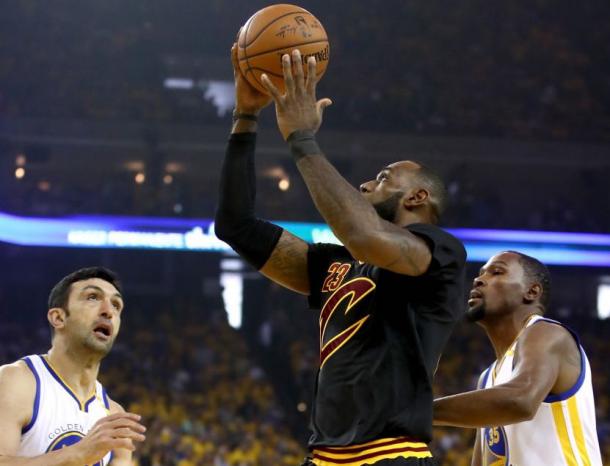 LeBron James did everything in his power to help Cleveland steal a game on the road. James finished with 29 points, 14 assists, 11 rebounds and three steals, completing his second triple-double of the post season.
Kevin Love stepped up his game in Game 2 totaling 27 points. After accumulating a franchise record of 21 rebounds in Game 1, Love's rebound totals in game two fell off dramatically only brining in 10 rebounds in Game 2.
Kyrie Irving's performance in Game 2 did not help Cleveland in their losing effort. Irving finished the game with 19 points, seven assists, two rebounds, and two steals. Irving also finished the game shooting 35% from the field.
The bench did not give Cleveland much help either. The bench combined for just 30 points and shot 30% from the field. The Cavaliers made the most of their opportunities at the free throw line, hitting 15 of their 19-free throw attempts.
Warriors continue hot streak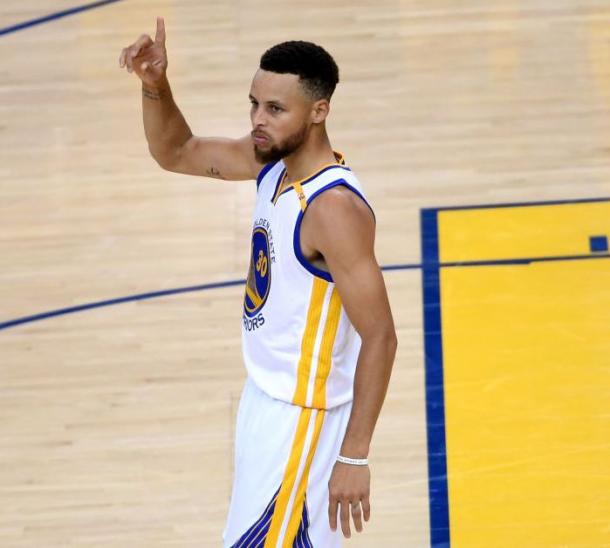 With the return of head coach Steve Kerr, the Warriors continued right where they left off in Game 1.
Kevin Durant was once again unstoppable, finishing with 33 points, 13 rebounds, six assists, five blocks and three steals, recording a double-double. Stephen Curry contributed 10 rebounds, 11 assists and a steal, recording his first triple double in the NBA Finals.
Klay Thompson was also effective in Game 2, scoring 22 points, seven rebounds, and had one assist too. Draymond Green's production was like his Game 1 totals, scoring 12 points, six rebounds, and six assists.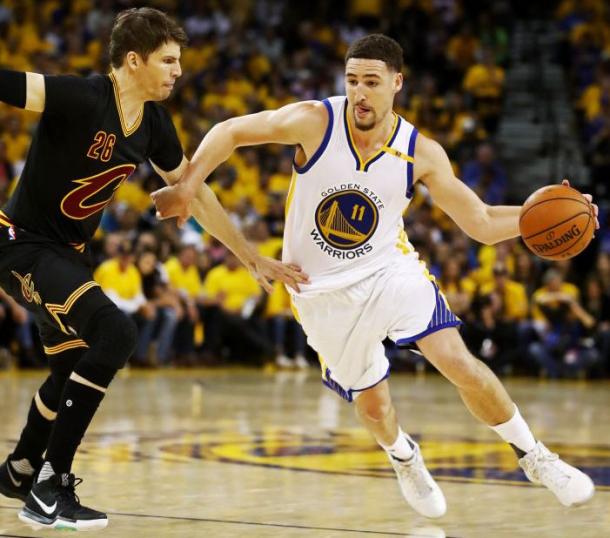 On to Cleveland
With the first two games of the NBA Finals now in the books, Game 3 of the best of seven now shifts to Cleveland.
The Cavaliers were in the same position last season, dropping the first two games of the series in Golden State. The Cavaliers went on to win the series in seven games.
History might not repeat its self so easily this time around in the 2017 Finals. The difference is that the Cavaliers must find a way to stop Durant. Durant has proven to be the peace that the Warriors were missing last season.
Game 3 of the NBA Finals tips off Wednesday at 9 p.m. ET. on ABC.