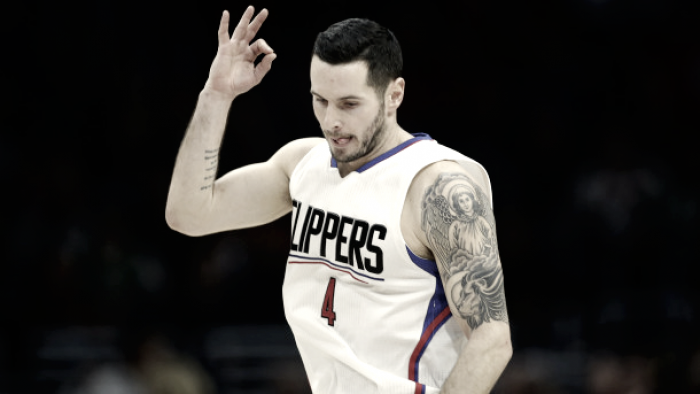 Update (5:14PM CT, July 1st): JJ Redick signed with the Philadelphia 76ers on a one year, $23 million contract.
Original Story:
There's no such thing as too many shooters for the Houston Rockets. And now it's looking like they may get yet another one in Redick. This news comes after it was reported that he was interested in joining either the 76ers and Brooklyn Nets if they forked up $16-18 million per season.
However, sine the Rockets are contenders, he may be fine with getting a pay cut to come to Houston. He will be joining his teammate with Chris Paul. They were an impressive duo in L.A.; in the 2015-16 season, Redick made 48 percent out of 290 threes from CP3 passes. They also had the most made threes made off of a teammate's pass at 112.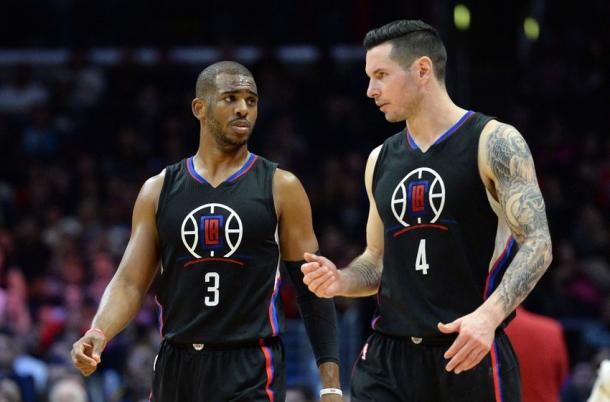 Redick would be a good veteran at Philadelphia. He will get solid minutes at shooting guard and will be a part of the development of possibly one of the best teams in the near future. While not as exciting, Brooklyn is also looking to improve, as they just traded for young point guard D'Angelo Russell.
However, since I'm a Rockets writer (sorry 76ers and Nets fans), the main focus will be him in Houston.
How Will He Fit?
Any shooter can fit in head coach Mike D'Antoni's offense, especially since there will be a distributor in either Paul or James Harden at all times on the floor. Last season, Redick averaged 15 points per game on 42.9 percent shooting from deep and 89.1 percent from the line. Those are similar to Eric Gordon's 16.2 points per game and 37.2 percent from deep.
If you also consider the chemistry between Redick and Paul, then it becomes obvious that he will be a good fit. While he not super athletic and might get tired in D'Antoni's fast-paced offense, his main job will be to stand in the corners, waiting for Paul or Harden to kick the ball out to him (by the way, sharing the video below stings just a little).
Some may be concerned about the cap, but it is possible to afford him. Right now, the Rockets have $5 to 10-million free depending on who they resign. That won't be enough to convince Redick to take a pay cut, however, the Rockets don't seem like they're done dealing just yet.
The team still have their sights set on Paul George. They will have to trade Ryan Anderson to absorb the last year of George's contract (it's crazy, they're being paid basically the same). They will probably have to also trade Gordon to entice the Indiana Pacers or a third to participate in the trade.
Gordon is being paid $12 million. If he is traded, this will give the Rockets $17 to $22 million to offer Redick. That is more than enough to convince him to join the team.
Will It Be a Good Move?
For Redick?
Houston is the destination that makes the most sense for Redick. He just turned 33 last week (happy belated birthday!). While shooters do last longer in this league than other types of players, Redick's stock will soon start dropping fast.
Young teams like the 76ers and Nets will be extremely hesitant to give more than a two or three-year long contract; they don't want to commit to an aging player in case they can get a better, younger one in the near future. The Rockets, however, are going all in and might offer a longer contract.
Even if they don't, Houston is Redick's most realistic chance of competing. The 76ers are going to become one of the best teams in the league if they don't keep getting injured, but that is in a few years. Redick might be retired or leave Philadelphia by then.
However, if he goes to Houston, he has a really good chance of making it to the Western Conference Finals, further than he ever did with the Clippers. Plus, he'll be guaranteed a lot of open looks from two of the best distributors in the league, as well as the opportunity to lead the bench.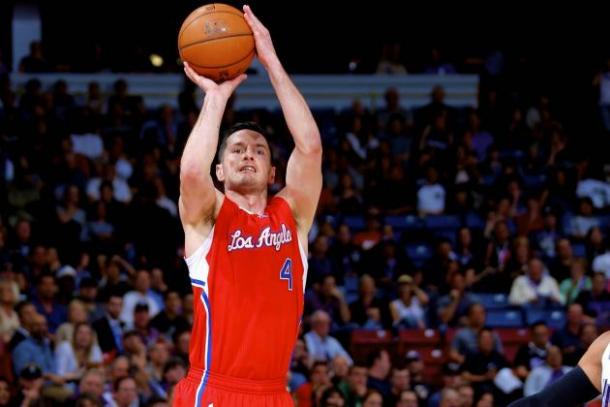 For the Rockets?
This entirely depends on what Daryl Morey has up his sleeves. Everyone knows that the Rockets aren't done dealing. Everyone also knows that Gordon is expendable.
Therefore, if Houston does trade the Sixth Man of the Year, Redick should reach near the top of their priority list. They lost a lot of depth in the CP3 trade and will lose more in any other trades. Redick would be a good sixth man to have on the team.
However, the Rockets should focus on other areas if they don't trade Gordon. Lou Williams and Gordon did make a nice scoring duo off the bench in the second half of last season. However, that is more of a luxury than a necessity at this point. As mentioned before, the team lost a lot of depth, most notably behind Paul, Trevor Ariza, and Ryan Anderson.
Even if Zhou Qi and Sergio Llull come from overseas, the Rockets need more players. Nene might come back for a pay cut, but that still leaves a lot of holes. Also, they will be trying to save money to go for a big free agent like Paul Millsap or Serge Ibaka. Spending money on Redick wouldn't make much sense.
There are plenty of veterans that focus entirely on shooting that will take cheap deals to go to competing teams. The Rockets can look into them if they don't end up trading Gordon. Basically, Redick coming to Houston depends entirely on Morey's twisted mind.