 Just hours before the start of the free agency period, the Indiana Pacers have agreed to trade Paul George to the Oklahoma City Thunder in exchange Victor Oladipo and Domantas Sabonis.
Ramona Shelburne of ESPN was the first to report the news.
Paul George has been traded to OKC, per sources

— Ramona Shelburne (@ramonashelburne) July 1, 2017
Hearing Oladipo and Sabonis going to Indy

— Ramona Shelburne (@ramonashelburne) July 1, 2017
This trade comes in after Paul George voiced that he will head to the Los Angeles Lakers after his contract is up next summer. George has also said that he may consider signing to L.A. even if he is traded. Teams that were in the Paul George sweepstakes were the Boston Celtics, Cleveland Cavaliers, and recently, the Houston Rockets because they acquired Chris Paul.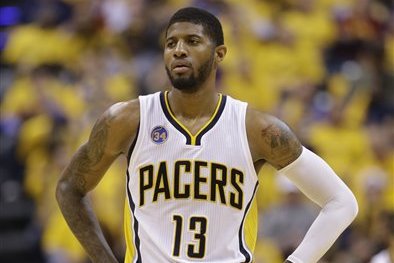 How Will Paul George Fit In?
George heads to OKC pairing up with one of the best point guards in the NBA in Russell Westbrook, who won the MVP just this past Monday. It will be interesting to see how the two will play together as they previously were Team USA teammates, so there is some connection there.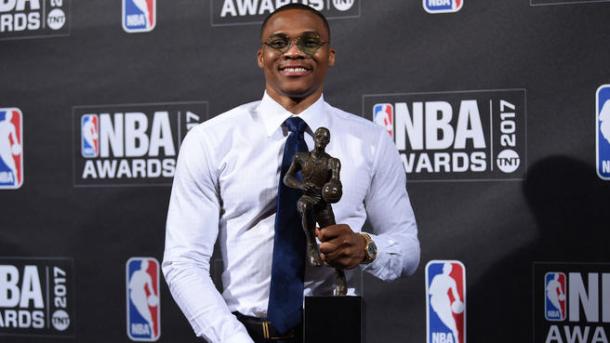 More Moves Decisions to be Made
The current roster for the Thunder isn't complete just yet as Taj Gibson is a free agent and Andre Roberson has a qualifying offer that could either be accepted or declined. To add, there are reports that Westbrook will sign a five-year max-contract so this could affect George's commitment with OKC. Thunder general manager Sam Presti will have a lot to think about in the coming hours as free agency is set to begin soon.
A Look at Paul George's Accolades
George averaged 23.7 points per game on 46 percent shooting, 6.6 rebounds, and 3.3 assists per game, quite possibly his best year.
In his seventh year in the league, George is four-time NBA All-Star, a three-time All-NBA Team and Defensive Team selection.