 In his fourth year with the Detroit Pistons, Kentavious Caldwell-Pope produced averages of 13.8 points, 2.5 assists, 3.3 rebounds and 1.2 steals per game with a slash line of .399/.350/.832, the latter percentages being career-high marks.
Caldwell-Pope had a nice year in which he was asked to facilitate with the ball in lieu of Reggie Jackson's absence. His scoring and distributing improved in the process.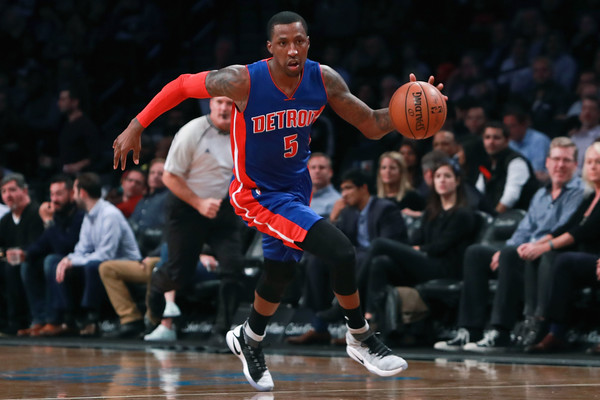 The Los Angeles Lakers and Caldwell-Pope have now agreed to a one-year, $18 million contract, securing a mid-level shooting guard for an improving roster. With the acquisition of Brook Lopez and the drafting of Lonzo Ball, the Lakers have not been quiet this summer.
Expectations
That being said, the playoffs appear to be Magic Johnson's main objective this season. With the likes of Ball, Lopez, and Caldwell-Pope, that could very well be possible.
The other young assets that are highly capable of bringing the Lakers to relevance again are Julius Randle and Brandon Ingram, the former having a phenomenal year himself. There's no doubt the Lakers have pieces, it's just a matter of how Head coach Luke Walton implements his offensive and defensive schemes.
Caldwell-Pope is only 24, joining one of the biggest markets in basketball where expectations are high. His improvements on the offensive and defensive ends have not gone unnoticed, so this is his chance to make a name for himself on a team with no definitive star power at this time. One of the main issues for Walton to address with Caldwell-Pope will be his consistency on offense, as he's been a spotty shooter much of the year.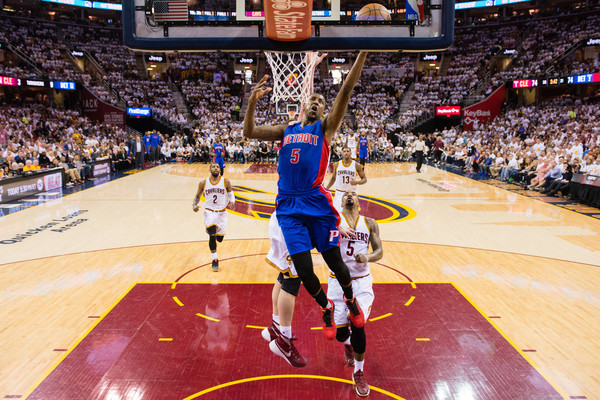 Johnson Thriving in New Position
Johnson has made the Lakers appear like a team to look out for in the near future. Since one of his main goals is to make 2018 free agents, adding Caldwell-Pope to a team that has already excelled from last season appears like a strong move to most. Ball is one of the cornerstones of Johnson's movement toward relevance, and whoever surrounds him will surely help make this team a whole lot more lethal.