 As a result of impermissible contact with Paul George's agent, the Los Angeles Lakers have been fined $500,000 for violating the NBA's rules against tampering, per Shams Charania.
The Los Angeles Lakers have been fined $500,000 for violating anti-tampering rules.

— Shams Charania (@ShamsCharania) August 31, 2017
An investigation from the league found that Lakers general manager Rob Pelinka expressed an interest in acquiring the small forward while he was under contract with the Indiana Pacers.
According to the NBA's statement, the league had already warned the franchise after team president Magic Johnson made comments about George on a popular live show, Jimmy Kimmel Live, back in April.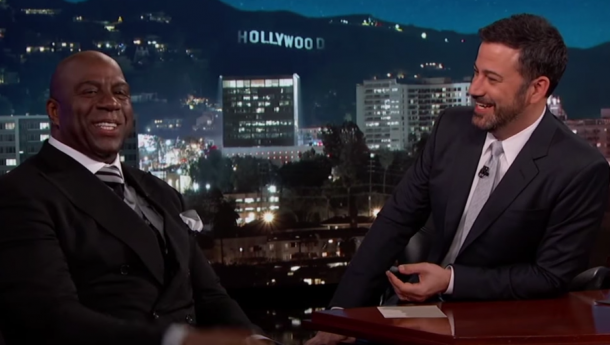 Rumors, Rumors, and more Rumors
Through out the offseason, 'Paul George to the Lakers' rumor would not go away, with many thinking it was an inevitability. This was a result of leaked information that the star's preferred destination was in fact, his hometown club, the purple and gold. Magic's comments only added fuel to the fire.
The Indiana Pacers consequently requested the NBA to look into potential tampering by the Lakers earlier this month; George requested a trade from Indiana in June. With just one year left on his deal, this left the Pacers in a sticky situation; trade George with minimum leverage due to the leaked news, or let him go for free next summer.
A Deal was Finally Made
Of course, letting a player of that caliber become a free agent was not something the franchise was going to allow to happen, resulting in his eventual trade to the Oklahoma City Thunder for former Orlando Magic duo Domantas Sabonis, who was traded on draft night last year and Victor Oladipo.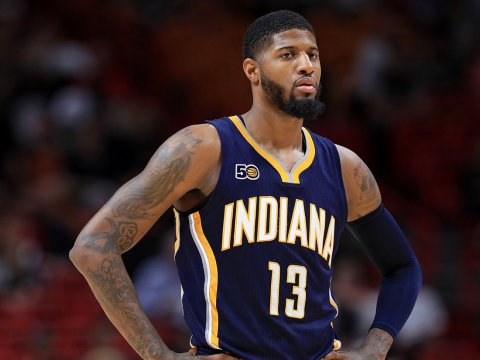 According to numerous reports, there were many other offers tabled for George, with Eastern Conference rival Cleveland Cavaliers pushing relentlessly to acquire the player.
However, the Pacers were not willing to strengthen an already elite side - and one which swept them in the playoffs 4-0 - and eventually let him go to Oklahoma, which surprised many NBA fans.
Cavaliers owner Dan Gilbert was clearly not a fan of the move.
'Indiana could have done better than it did.'
The Result of PG13 Heading to OKC
NBA legend Larry Bird also left the franchise, stepping down as president, reportedly after knowledge of his star player's imminent move.
Despite all the drama, George told Lee Jenkins of Sports Illustrated that his interest in the Lakers was "overstated."
"I grew up a Lakers and a Clippers fan. There will always be a tie here, a connection here. People saying I want to come here, who doesn't want to play for their hometown?" George said. "That's a dream come true, if you're a kid growing up on the outskirts of L.A., to be the man in your city. But it's definitely been overstated. For me, it's all about winning."
George also said he is looking to build a career worth looking back on and with one year remaining on his contract, George will give OKC a shot to stay.
"I want to be in a good system, a good team. I want a shot to win it. I'm not a stats guy. I'm playing this game to win and build a legacy of winning. I've yet to do that. I'm searching for it," George said. "If we get a killer season in Oklahoma, we make the conference finals or upset the Warriors or do something crazy, I'd be dumb to want to leave that."
What's Next?
The saga is far from over, though, as George will be an unrestricted free agent next summer, and with the Lakers freeing up an abundance of cap space, it's almost a certainty that this rumor will make a return next off-season.
Should they pull off the move next year, you can be sure Magic's famous beaming smile will be on display, and this fine will be nothing but an afterthought.