Veteran Andrew Bogut has agreed to sign with the Los Angeles Lakers, according to his agent, David Bauman.
It's been a real rollercoaster for the Australian big man over the last several years.
His career began with the Milwaukee Bucks, where he plied his craft for seven years, before joining Steph Curry & Co., at the Golden State Warriors for the next four seasons.
The move proved to be a success, as, in the 2015-16 campaign, the Dubs overcame the Cleveland Cavaliers to claim their first championship since 1975.
The following year, they made the finals yet again, but an injury in game four caused the Centre to miss the rest of the series; something which many claim allowed the tide to swing in the Cav's favour, who eventually won the series after overcoming a 3-1 deficit.
The injury to Bogut seemed to foreshadow the next few years; an injury-shortened his 2016-17 campaign and the Warriors decided to trade him to the Dallas Mavericks before the 2016-17 season.
There was no time for the big man to settle, as eventually he was traded to the Philadelphia 76ers as part of the Nerlens Noel deal.
He didn't play a single game with Philadelphia before he was waived, allowing the Cleveland Cavaliers to pick him up, as they looked to bolster their squad in any way before their showdown with the Warriors.
Unfortunately, in a cruel twist of fate, in his first game for his new franchise, Bogut suffered a fracture to his tibia.
What can he offer to the Lakers?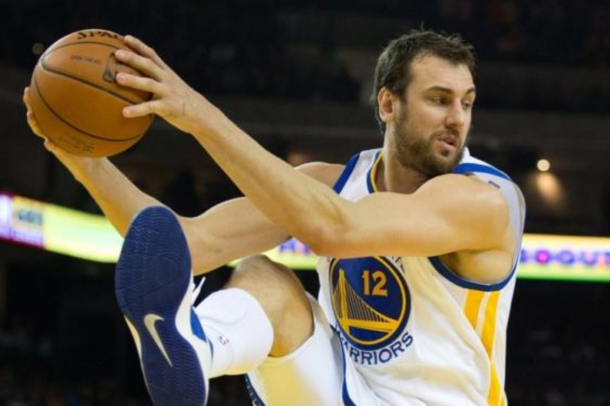 It's unlikely he will Bogut be able to recreate his 15.9 points per game back in 2010, but should he stay fit, he can definitely still clean up the glass and protect the rim effectively.
Just three seasons ago, he made the Second Team All-Defensive team, and the Lakeshow faithful will be hoping he can show shades of this form during the upcoming season.
The 7-foot big man also has experience going for him and will add to a nice blend of veterans and youth in the Laker's frontcourt, consisting of players such as Ivica Zubac, Julius Randle, and Brook Lopez.
Furthermore, he's proved he can win the ultimate prize in the NBA, and he will no doubt be able to teach the promising young Laker core what he knows.
With all this combined, it's not a questionable move from the Yellow & Gold, who will be able to have the player off the books come the end of the season.