Teams are slowly adding sponsors to their jerseys. The latest to announce were the Los Angeles Lakers, who signed Wish to a three-year deal. According to the Sports Business Journal, Wish and the Lakers inked a deal that will be between $12-14 million per year.
Who is Wish?
Wish is an e-commerce based out of San Francisco, California. According to their statistics, they are the fourth largest online store, selling over 2.5 million products per day.
Talking to ESPN, Wish CEO Peter Szulczewski said, "Really, it is the everlasting brand that the Lakers have created that has lasted a generation. In an era where public companies stay up on the stock exchange for shorter and shorter period of times, for us, an everlasting brand like the Lakers, it is something that we really admire and aspire to become."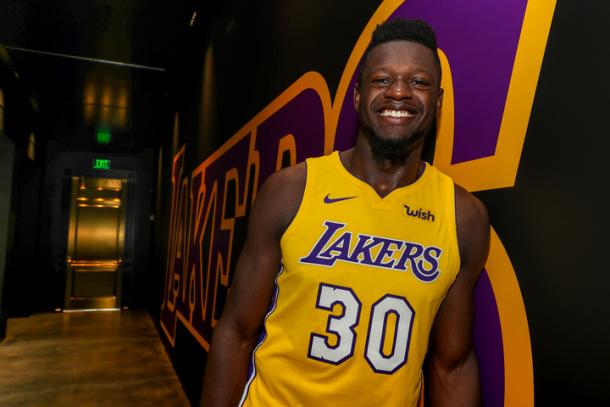 Tim Harris, the Lakers president of business operations and COO said this, "There are certainly some companies that have the budget and desire but not the right fit to put on our jersey, something we take great pride in.
When we started this, it wasn't, 'Hey let's go find the biggest and best economic terms.' [It was,] 'Let's find somebody that we line up with culturally.' We weren't opposed to brick and mortar, but we were motivated by finding a company that is very forward thinking and heading in the direction that we are all heading. When we first met with Wish we just clicked."
Also according to ESPN, the Lakers said that they interviewed quite a number of companies before settling with Wish.
The Wish patch will be featured on the South Bay Lakers' jerseys, LA's G League team.
New direction?
Overall, 16 NBA teams have now signed a jersey sponsor. However, the other Los Angeles team, the Clippers, have yet to do so. Will they?
This is an interesting step the league is taking. Does it stop here? Or is this only the beginning of expanded corporate sponsorship?