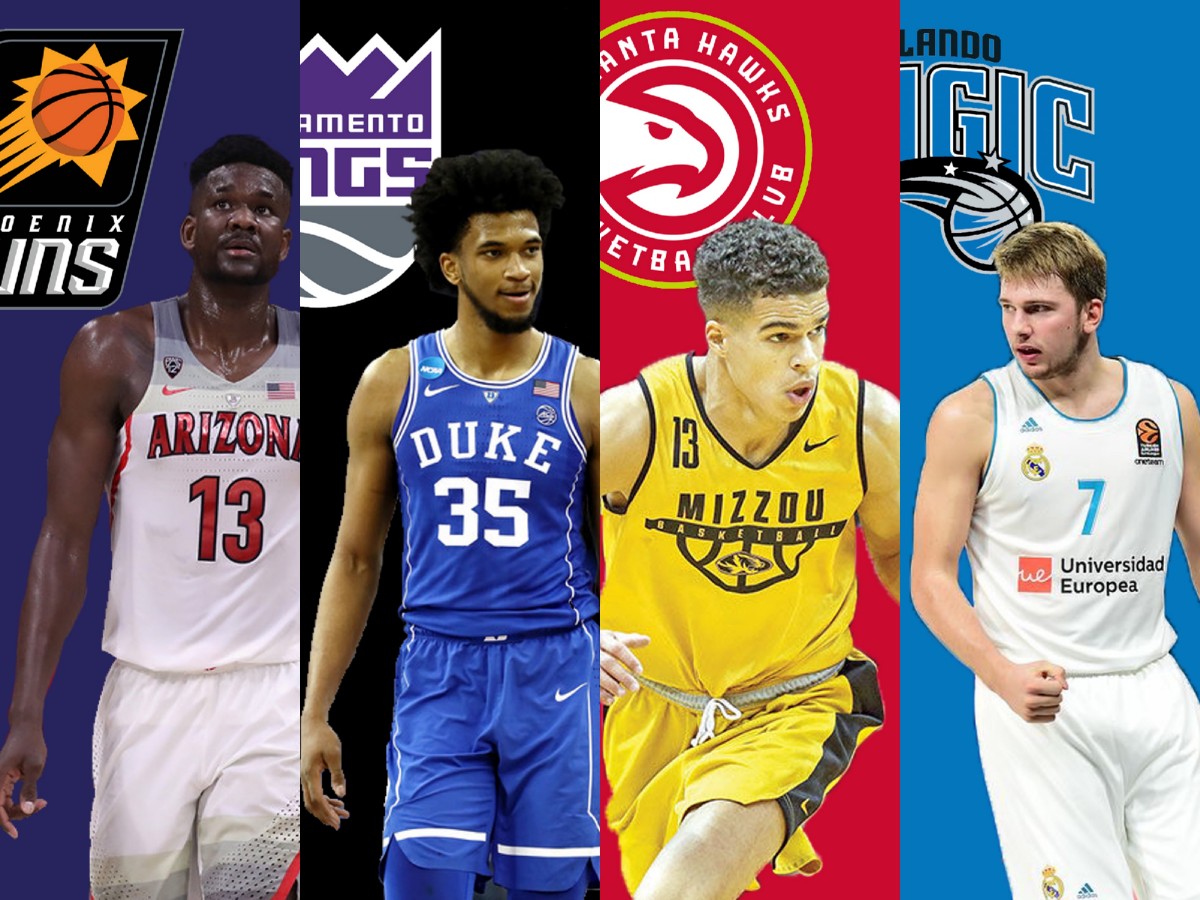 The 2018 NBA Draft Combine is now in the rearview. Over the course of four days, teams got a look at players measurements and capabilities while playing against one another. During this process, teams were allowed to conduct player interviews, medical testing and analyze player strengths and weaknesses.
As of today, there is one month until the draft. College players without agents have until May 30 to return to school. With the 2018 draft shaping up to be one of the deeper drafts in recent memory, teams can draft a quality player deep into the draft.
Here is a look at how the draft could play out on draft night.
1) Phoenix Suns: Deandre Ayton, C, Arizona | FR.
This is a no-brainer for the Suns. Though many have said the Suns should use this pick to trade for an established star like Kawhi Leonard or Karl-Anthony Towns, the organization needs to keep this pick and draft Deandre Ayton.
The Phoenix Suns have not made the playoffs since the 2010-2011 season. They have been awful most of the decade and the franchise is desperate to get back to their winning ways. The hiring of head coach Igor Kokoskov was a step in the right direction. A player like Ayton would set them up with a franchise center for years to come.
2) Sacramento Kings: Marvin Bagley III, PF, Duke | FR.
With Luka Doncic possibly staying in the EuroLeague for another year, there are rumors that the Kings and Hawks may pass on the star guard. Even though Bogdan Bogdanovic and Buddy Hield are projects, one could flourish with time.
Enter Marvin Bagley. Bagley would be an upgrade at what the Kings currently have on the roster and would pair nicely with Willie Cauley-Stein.
3) Atlanta Hawks: Michael Porter Jr, F, Missouri | Fr.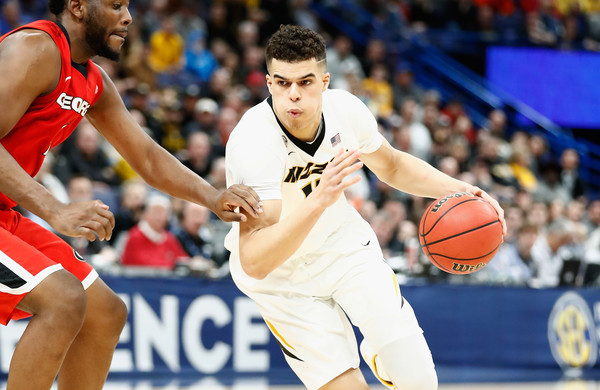 In this scenario, the Hawks elect to pass on Doncic in favor of Porter Jr. The goal for the Hawks this season will be to keep star guard Dennis Schroder happy. By selecting Porter Jr. with the third pick is a start.
Porter is a capable jump shooter and perimeter scorer with a feel for the basket. Porter will have to show teams that is back is fine after having back surgery. His health may scare of teams but is worth the gamble for the Hawks.
4) Memphis Grizzlies: Jaren Jackson Jr., PF, Michigan St. | FR.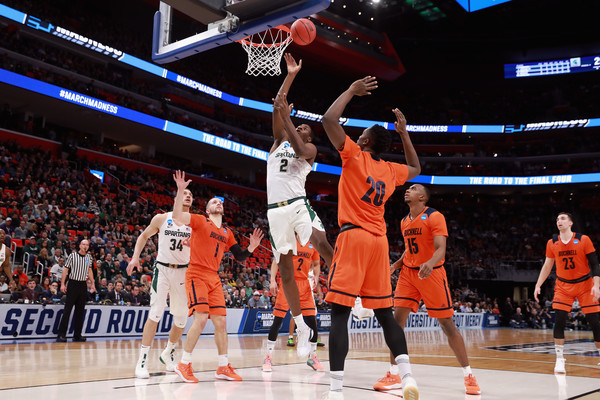 The Grizzlies were one of the teams hit the hardest following the lottery results, dropping two spots at a key juncture for a franchise that had a down year. The slide of Doncic continues as the Grizzlies elect to draft Jackson Jr. with the fourth pick.
Jackson can shoot from the outside while defending in space and protecting the rim. Most teams are searching for big man with this skillset. At just 18-years-old, Jackson will need time to develop. When he does hit his stride, Jackson could develop into one of the best forwards/centers in the league.
5) Dallas Mavericks: Mohamed Bamba, C, Texas | Fr.
With Dirk Nowitzki getting older, the Mavericks need to start thinking about finding his replacement. Bamba would be the perfect center to take the reins.
At 7'0", 225 pounds and processing a wingspan of 7'10", Bamba has tremendous size and would be a dominant force at the rim. Bamba flies up the floor when he decides to run the break hard with incredibly long strides and has all the ability to be a terrific rim-runner.
Mavericks' fans would love Bamba upon his arrival to the Lone Star State.
6) Orlando Magic: Luka Doncic, G, Real Madrid
The slide for Doncic is over. At the sixth pick, this would be a steal for the Magic. Doncic enters the league with an unprecedented résumé for a 19-year-old, enjoying real success in the Euroleague and ACB and helping Slovenia to last summer's Eurobasket title.Doncic will make any one that is on the floor with him better. Looking at the current roster it is apparent the Magic need help at the either guard position. Doncic would be a cornerstone for the franchise for years to come.
7) Chicago Bulls: Mikal Bridges, SF, Villanova | Jr.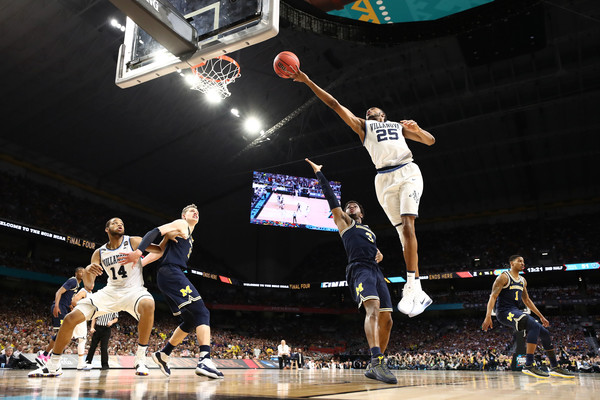 The Bulls have a big need at small forward. It is unlikely they add one in free agency on the midst of a rebuild, so taking the best forward available addressed the need. Bridges is a pretty safe bet to become a useful defender and perimeter shooter. He's a smooth athlete whose ability to space the floor and guard multiple positions makes him an easy theoretical fit in any lineup.He will have to work on his game on both sides of the floor to become successful at the next level.
8) New York Knicks (trade with Cleveland Cavaliers) Trae Young, PG, Oklahoma | Fr.
It is no secret that the Knicks are in love with Young. In this scenario, the Knicks trade up one spot to get the player they desperately desire.
Young's high-end shooting ability and unique flair for the game give him some real upside despite a lack of standout physical traits. He's slippery off the dribble and showed flashes of special talent early in the season, able to score from deep, initiate offense and find teammates off the drive. Defensively, Young will be a question mark, but if he maximizes his ability to shoot and playmake, it could mitigate that issue.
Combing Young with Emmanuel Mudiay would be a good pairing for the Knicks. Combine those two with Kristaps Porziņģis and you have the makings of a good young team.
9) Cleveland Cavalier (From New York Knicks) Collin Sexton, PG, Alabama | Fr.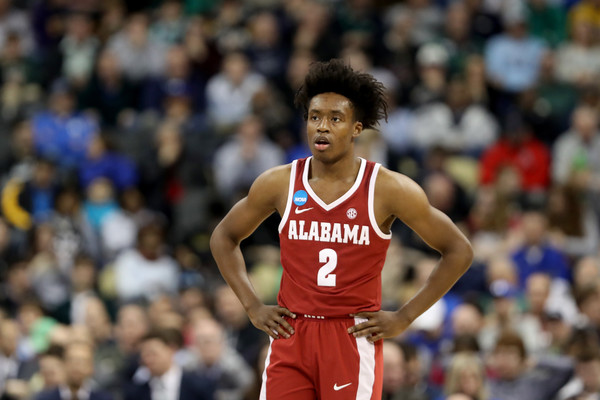 The Knicks would send Frank Ntilikina, Tim Hardaway and Joakim Noah in order to trade up one spot. Two players with upside and a proven player with playoff experience may entice LeBron James to stay. Collin Sexton maybe the icing on the cake for Cleveland.
Sexton could be the successor to Kyrie Irving. He's known as a worker off the court and has a knack for getting downhill and into the paint despite a lack of great size. He'll be able to score at the NBA level, but the concerns stem from how much he can make his teammates better. If he can grow into a lead-by-example type and play efficiently, Sexton should become a productive player. LeBron would love a guy like Sexton on his team.
10) Philadelphia 76ers: Miles Bridges, F, Michigan State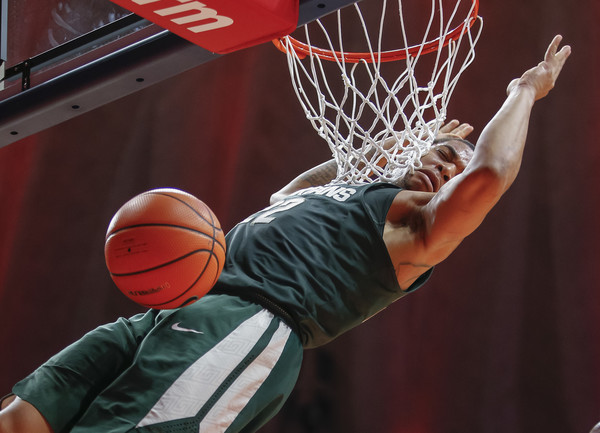 What a run it was for the 76ers this season. The "trust the process" movement came to a head when the 6ers finished third in the Eastern Conference and advancing to the semifinals against the Boston Celtics.
In Bridges, Philadelphia will add another playmaker that fits well with the rest of the team. He is a well-built, active scorer who might be a little bit stuck between positions. Athletically he fits the bill, and he showed some improvement as a spot-up shooter on the wing. He's limited as a ball-handler and shot creator, and his best pro position is probably power forward, where he can better utilize his quickness despite the fact he's built more like a two-guard.
Rest of the first round:
11) Charlotte Hornets: Gary Trent Jr., SG, Duke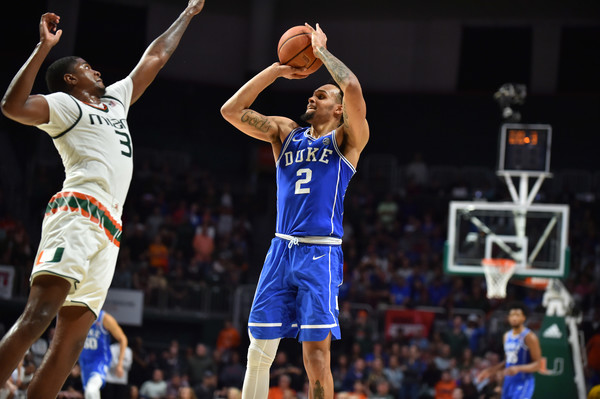 12) Los Angeles Clippers: Wendell Carter, F, Duke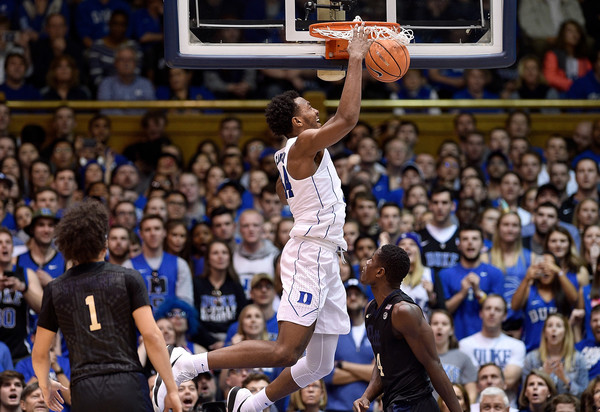 13) Los Angeles Clippers: Kevin Knox, F, Kentucky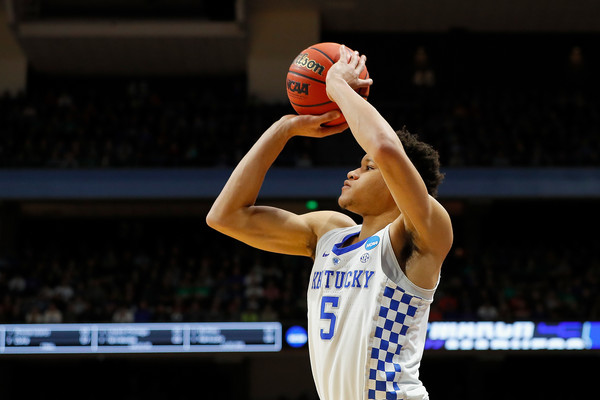 14) Denver Nuggets: Robert Williams, C, Texas A&M
15) Washington Wizards: Lonnie Walker, SG, Miami
16) Phoenix Suns: Shai Gilgeous-Alexander, PG, Kentucky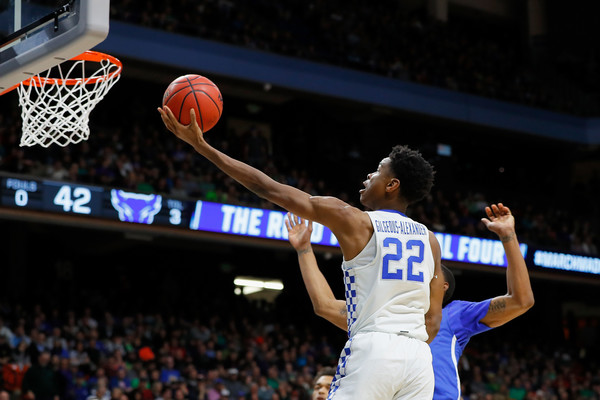 17) Milwaukee Bucks: Zhaire Smith, SG, Texas Tech
18) San Antonio Spurs: Kevin Huerter, SG, Maryland
19) Atlanta Hawks: Khyri Thomas, SG, Creighton
20) Minnesota Timberwolves: Donte Divincenzo, G, Villanova
21) Utah Jazz: Troy Brown, SF, Oregon
22) Chicago Bulls: Chandler Hutchison, SF, Boise St.
23) Indiana Pacers: Jontay Porter, PF, Missouri
24) Portland Trail Blazers: Dzanan Musa, SF, KK Cedevita
25) Los Angeles Lakers: Mitchell Robinson, C, Chalmette (LA.) HS
26) Philadelphia 76ers: De'Anthony Melton, G, USC
27) Boston Celtics: Landry Shamet, PG, Wichita St.
28) Golden State Warriors: Grayson Allen, SG, Duke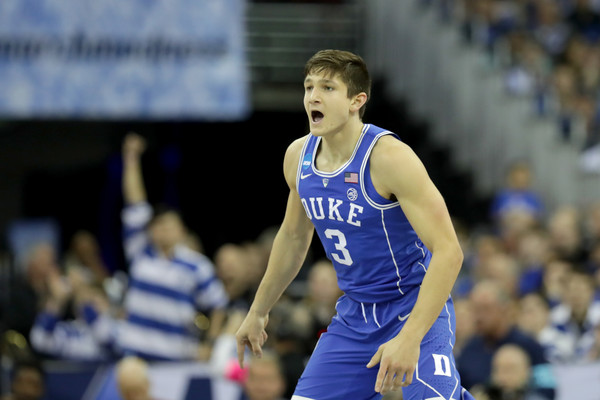 29) Brooklyn Nets: Keita Bates-Diop, SF, Ohio State
30) Atlanta Hawks: Jacob Evans, SF, Cincinnati