As the clock struck 12:01 a.m. on the east coast (9:01 p.m. pacific time) on the night of July 1, Los Angeles Lakers president Magic Johnson and general manager Rob Pelinka had one thing on their mind. As they strolled into a meeting with arguably the biggest free agent the Lakers have ever met with, that intention was to bring "The King" to The City of Angels in LeBron James.
Since that day, Lakers' owner Jeanie Buss announced that she would bring back Laker great Magic Johnson to run the team and he made his intentions clear right from the start that he would set out to bring the Lakers back via signing a big name free agents.
The recipe in bringing in LeBron James
This model is one the Lakers have followed for decades, all the way back to signing free agents in Wilt Chamberlain to pair with Jerry West, to facilitating trades in acquiring Kareem Abdul-Jabbar, and building through the draft in bringing Magic Johnson in 1979 and James Worthy in 1982. Even to the latest dynasty in which they signed Shaquille O'Neal in the offseason then proceeded to trade for the rights to Kobe Bryant. Johnson and Pelinka knew the formula had worked so many times, so why would they stray away from that now?
Moving onto present day, it was reported the Lakers meeting with James was around three-to-three-and-a-half hours long, in which both parties spoke about the future of the team and how they would try and construct a championship roster. Shortly after the meeting, Magic and his team had left James's house and they later received a call saying James would agree to a four-year, $154-million deal to join the Lakers.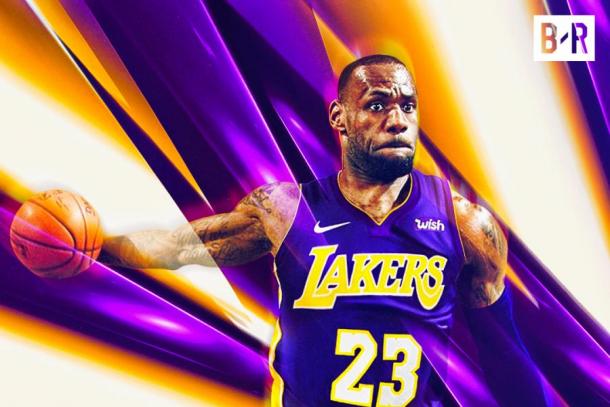 Lakers can't stop now
After getting the verbal agreement from James, the first step of the reboot under this regime had been complete. Thus bringing Magic to step two, which is acquiring another star in San Antonio Spurs' Kawhi Leonard to go along with James. With ESPN's Stephen A. Smith reporting that the Lakers have no intentions of trading away Kyle Kuzma or trading away three picks, the Spurs are playing hardball which now makes a Kawhi-to-L.A. trade very unlikely.
Multiple reports indicate that Los Angeles has reached out to free agent center DeMarcus Cousins to potentially see where his interests lye. If the Lakers whiff on another star this year, they will certainly look to the loaded 2019 class next summer to get LeBron his next co-star.
As of right now, King James has a new home, the city of Los Angeles has new hope, and the NBA Western Conference just got a whole lot more interesting.