The chances of making it in the NBA coming from the America East Conference and the Metro Atlantic Athletic Conference are super slim, with the AEM and MAAC routes being the least travelled paths into the NBA. However, it's not impossible.
Scott King, a former NCAA Division I Hooper at Stony Brook and Fairfield, has beaten the odds, as he has his eyes set on becoming a head coach at both NCAA and NBA level in the future.
After graduating from Fairfield in 2016, King really had to start from the bottom, coaching kids in New Hampshire and coaching an AAU team during the summer. The 28 year-old also worked as an intern with the NBA skills coach, Chris Brickley, back when the 'Black-Ops Basketball' brand was on the rise.
Soon after, King would get the job as the video assistant director for the Fort Wayne Mad Ants from the G-League. Aside from being a coach, King also used to drive the team bus, driving all the way from Indiana to Ontario, Canada at times, which is proof of how much he loved being in that team environment. Long road trips were nothing new to him, as he used to drive back-and-forth from New Hampshire to New York City when being an intern with Brickley.
His hard work would pay off, as King would achieve his first NBA job, being the Detroit Pistons video intern for the 2018/2019 season. Only one year later, King would finally move to New York City, where the New York Knicks reached out to him and decided to hire him as the Assistant Video Coordinator.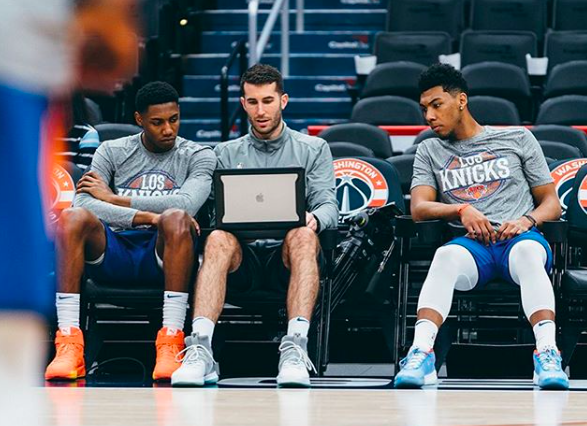 By soaking in all the information he receives, Scott King has managed to create a name for himself in the NBA, and it shouldn't surprise us if he turns out to be a head coach at the DI level or in the association in the near future.