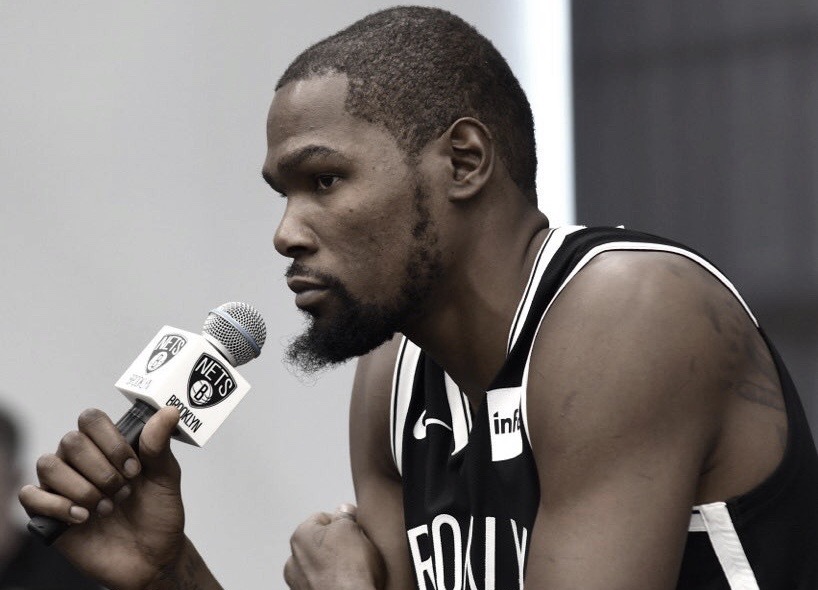 Kevin Durant is yet to play a game with the Brooklyn Nets but he's for sure securing his bag.
The Washington Wizards have been eliminated from playoff contention, therefore the Nets have secured a spot in the NBA postseason. This means, Durant is getting a $1 million incentive bonus.
The two-time NBA champion, who is recovering from an Achilles tear sustained in last year's NBA Finals, will receive that bonus in addition to the $37.2 million base salary.
ESPN's Bobby Marks reported the bonus was considered likely and will not impact Durant's $40.1 million cap hit next season.
Kevin Durant has earned a $1M bonus with Brooklyn now clinching a playoff spot. The bonus before the season was considered likely and will not impact his $40.1M cap hit for 2020-21. https://t.co/lwhsuuIgFR

— Bobby Marks (@BobbyMarks42) August 7, 2020
Durant and Kyrie Irving, who were the main free agent signings last summer, missed the whole season and a large part of it respectively. Still, the team led by Spencer Dinwiddie and CaRis LeVert showed grit, and managed to secure a playoff spot in the Eastern Conference.
The franchise still decided to fire Head Coach Kenny Atkinson this season, and named Jacque Vaughn as the interim coach for the remainder of the season.