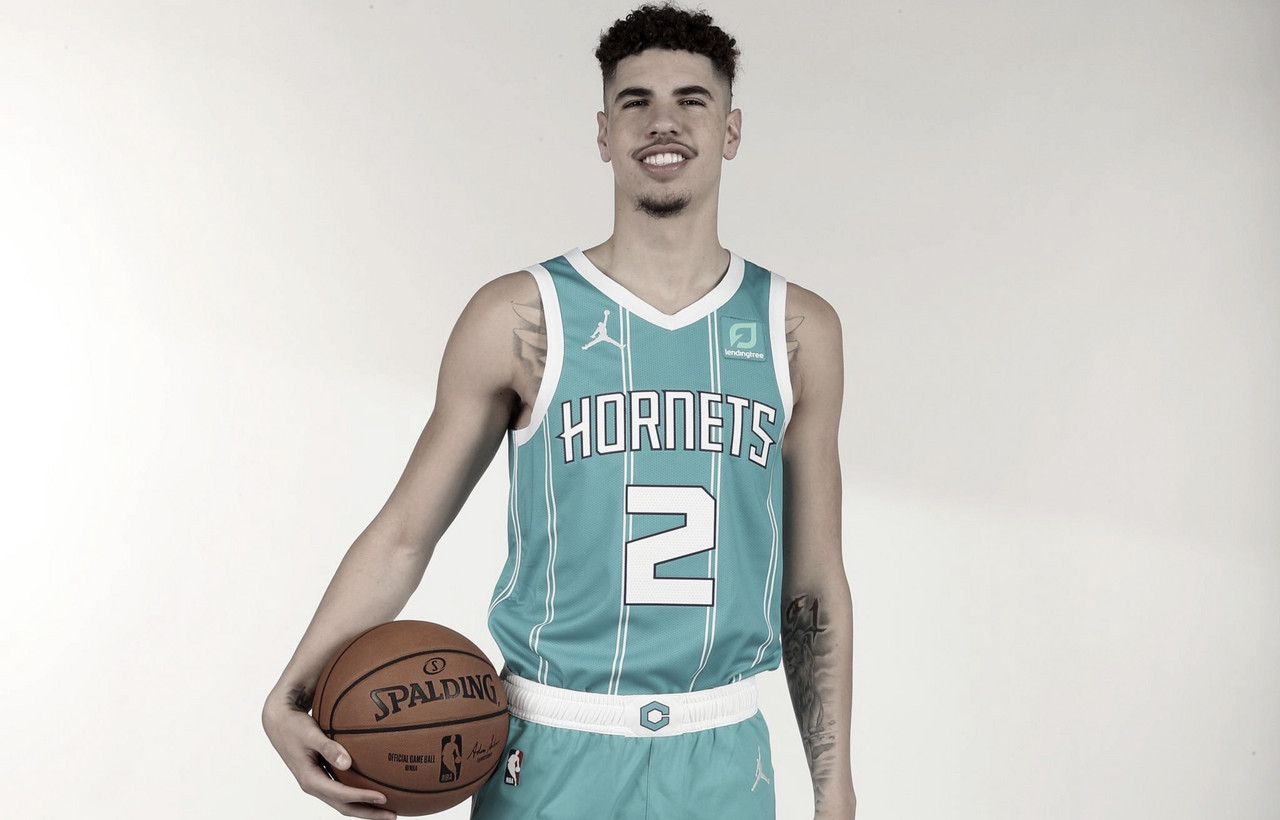 The Ball family has been highly criticized over the last couple of years, but something people can't deny is their ways of giving back to the community.
During the offseason, the Ball Brothers along with LaVar Ball took over the Southern California to help out the families in need at South Central Los Angeles.
Now, LaMelo Ball has found a way to impact even more lives. The 18-year old partnered with Close Up 360 and Yellowbrick, and is providing 100 scholarships to students at the middle school where his mom worked as a P.E. teacher and athletic director for 24 years.
News Alert!

LaMelo Ball partners with CloseUp360 and Yellowbrick to provide 100 scholarships to his mom's school, and discounts for anyone to take sneaker and streetwear courses taught by industry experts.

PR release (with @MELOD1P and @YellowbrickLea1): https://t.co/18KxxxkFBC pic.twitter.com/nFDQXhIqgC

— CloseUp360 (@CloseUp360) December 11, 2020
The program will provide access to online certificate learning programs on the Sneaker and Streetwear industries, backed by Parsons and FIT.
"I'm excited about the 100 Yellowbrick scholarships for Vernon Middle School that we're going to be giving out on behalf of my mama," said LaMelo Ball in a press release. "She was my teacher, I would say, just for life—helping me be a good person, who I am today, just how to treat people, how to be."
LaMelo was the third overall pick in the 2020 NBA Draft, selected by the Charlotte Hornets.
Tina Ball was a four-year varsity basketball letter winner at Alta Loma High School in Alta Loma, California. She was also a NCAA Division I student-athlete at California State University, Los Angeles, where she met LaVar.
Tina stopped working at Vernon Middle School after suffering a stroke in 2017.
3 years ago, LaMelo Ball's mom, Tina, suffered a stroke, ending her 24-year tenure at Vernon Middle School. Before the Hornets drafted him, @MELOD1P honored her legacy on campus.

Melo's special feature and educational initiative (with @YellowbrickLea1): https://t.co/LwJ95tMTEN pic.twitter.com/CWOJC5Vjei

— CloseUp360 (@CloseUp360) December 11, 2020