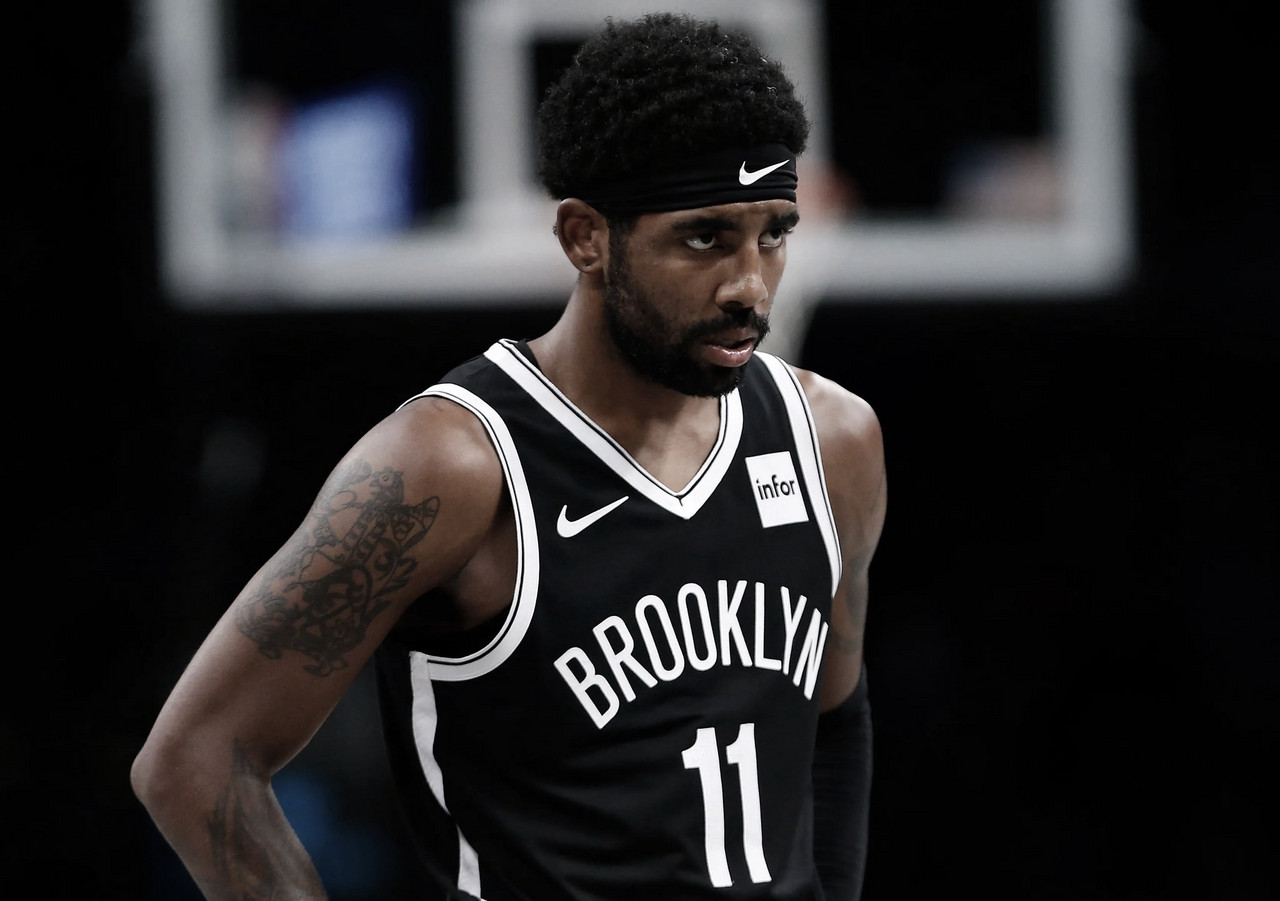 The novel between the Brooklyn Nets guard, Kyrie Irving and the media has added yet another chapter to its history.
Irving, who stated that he won't be doing traditional media sessions this year, has been fined along with the Nest organization $25,000 for violating league rules governing media interview access.
As expected, Irving issued a response via his Instagram, where he went from a Malcolm X quote, to saying that "I do not talk to pawns," referring to the media members.
The Nets guard also stated that he he hopes the fines helps marginalized communities in need.
"I do not talk to Pawns."

Kyrie Irving responds following being fined by the NBA for failure to comply with the league's media requirements. pic.twitter.com/WPgj3MPZXH

— NBA on ESPN (@ESPNNBA) December 11, 2020
Contact with the media is required of players under the standard player contract. The league also requires that active players be made available to reporters as part of practices and games.