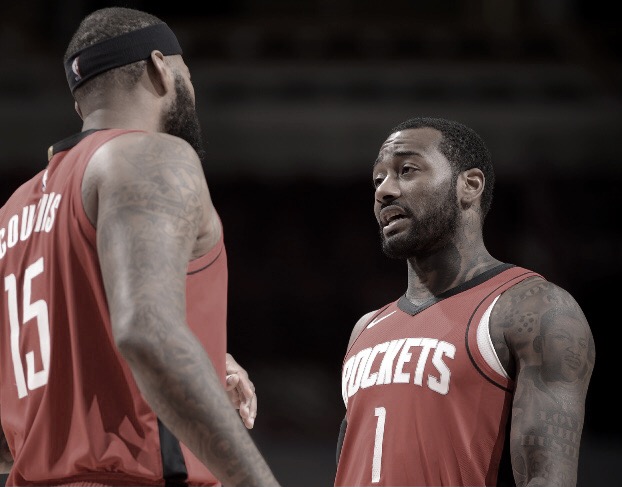 The Houston Rockets can't catch a break this season. Whether is making the front page due to the James Harden trade request, or Coronavirus positive test results, they've been through a lot since the start of training camp.
The Athletic's Shams Charania reported the team has several players, including John Wall and DeMarcus Cousins facing a seven-day quarantine.
The Rockets have several players — including John Wall, DeMarcus Cousins and possibly more — currently facing seven-day quarantine per NBA contact tracing protocol, sources tell @TheAthleticNBA @Stadium.

— Shams Charania (@ShamsCharania) December 25, 2020
The NBA was also forced to postpone the Rockets season opener, since the team returned tests that were either positive or inconclusive for coronavirus under the NBA's testing program.
While Harden attended a private indoor party, violating the NBA's Health & Safety Protocol, other players including Wall and Cousins were reunited in a player's apartment getting haircuts.
🤬

— DeMarcus Cousins (@boogiecousins) December 25, 2020
Rookies Jae'Sean Tate, Mason Jones and KJ Martin were also in attendance, and sources reported Martin had one positive coronavirus test result followed by a negative test result.
Charania also confirmed that Eric Gordon is under investigation due to a separate positive test for a Houston Rockets staff member.
Due to a separate positive test for a Houston Rockets staff member, there is additional contact tracing being performed that involves guard Eric Gordon and others, sources tell @TheAthleticNBA @Stadium.

— Shams Charania (@ShamsCharania) December 25, 2020