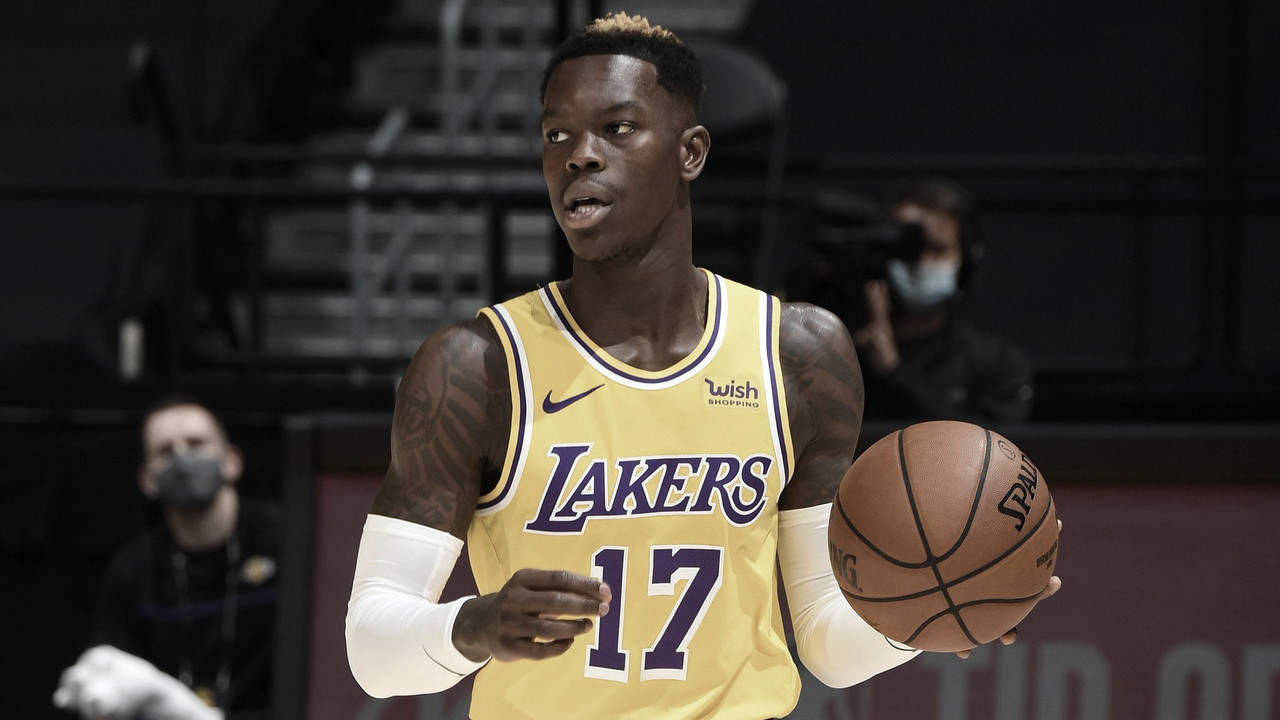 Dennis Schroder just arrived to Southern California and the Los Angeles Lakers are eyeing him to become the franchise's point guard for the coming years.
ESPN's Adrian Wojnarowski reported the Lakers and Schroder have engaged talks on a potential four-year extension.
"I'm told that they've already started extension talks," 'Woj' said. "They made him an offer prior to the season, they can offer him more money starting February 16th, as much as 4 years, $83 million on top of the year he has left."
The Lakers have begun engaging with starting point guard Dennis Schroder in contract extension talks, and those discussions are expected to pick up again as soon as mid-February, sources tell ESPN. https://t.co/isRlfv5qCH

— Adrian Wojnarowski (@wojespn) December 26, 2020
The German guard arrived to Los Angeles in a three-team trade, involving Al Horford and Danny Green.
While coming off the bench, Schroder averaged 18.9 points and established new career highs in field-goal percentage (46.9%) and 3-point field-goal percentage (38.5%) during the 2019-20 campaign with the Oklahoma City Thunder.
Prior to joining OKC, the 33 year-old proved to be a reliable starter with the Atlanta Hawks, where he started 161 games across five seasons.
ESPN's Adrian Wojnarowski also added before the start of the season, Schroder turned down an initial Lakers offer to extend his contract for an additional two years and $33.4 million.