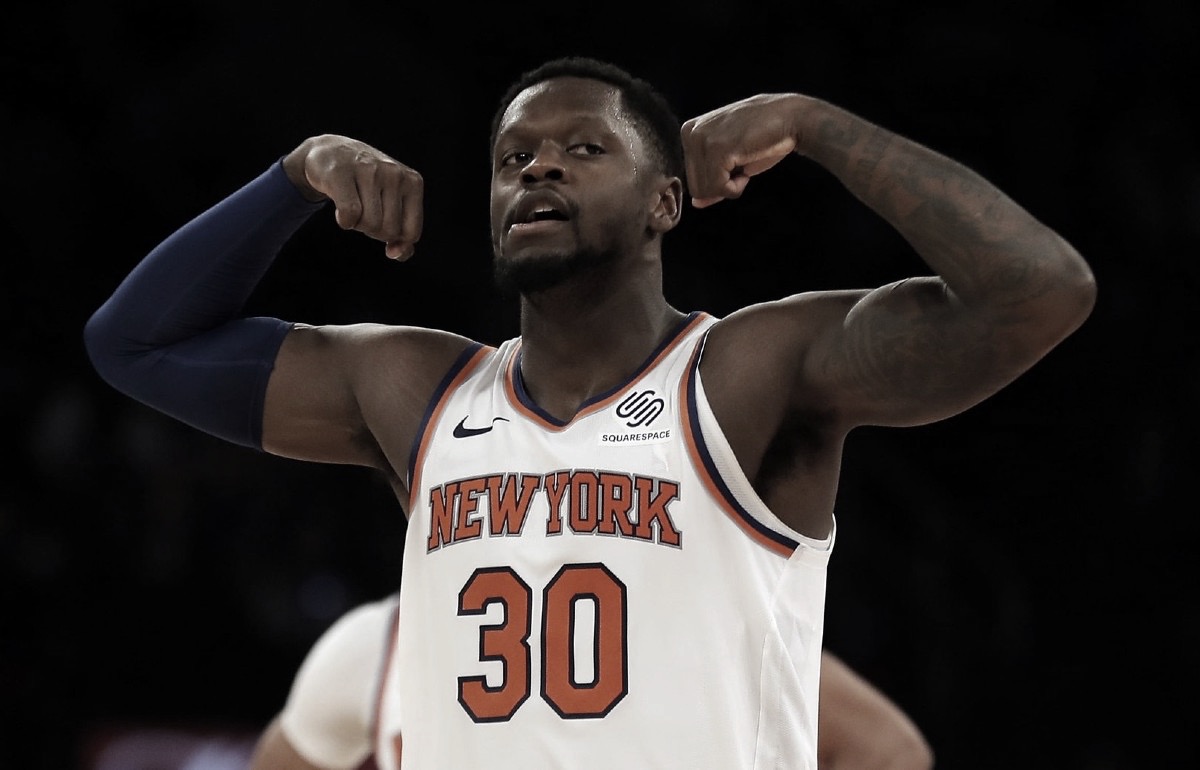 Julius Randle won the NBA's 2020-21 Most Improved Award. He beat Jerami Grant from the Detroit Pistons and Michael Porter Jr from the Denver Nuggets to the award.
Randle definitely deserved the award after making significant improvements to his game and leading the New York Knicks to the playoffs for the first time since 2013.
"I enjoy the process of getting better," Randle said. "You look at the trajectory of my career, every year I've taken steps forward to get better and improve my game and that's really what I'm proud of."
Randle averaged 24.1 points, 6 assists, and 10.2 rebounds. All career-highs apart from the rebounding, which equals his career-high.
One of the most surprising improvements in his game has been his three-point shooting.
He's attempting 5.5 threes a game, another career-high. Whilst shooting a career-high 41.1% from beyond the arc.
Randle has only shot above 30% once before in his career. This was during the 2018-19 season with the New Orleans Pelicans where he shot 34.4% on only 2.7 attempts.
He surprised everyone with his improved shooting and has elevated his game to another level.
He is also playing a career-high 37.6 minutes per game, showing how valuable he is to the Knicks.
In a heartfelt moment, Randle was presented with the award from his four-year son Kyden, at team practice.
The Knicks forward said: "Honestly from game one this year, my mindset was a lot different.
"And I just kinda wanted to dominate every night in, night in night out."