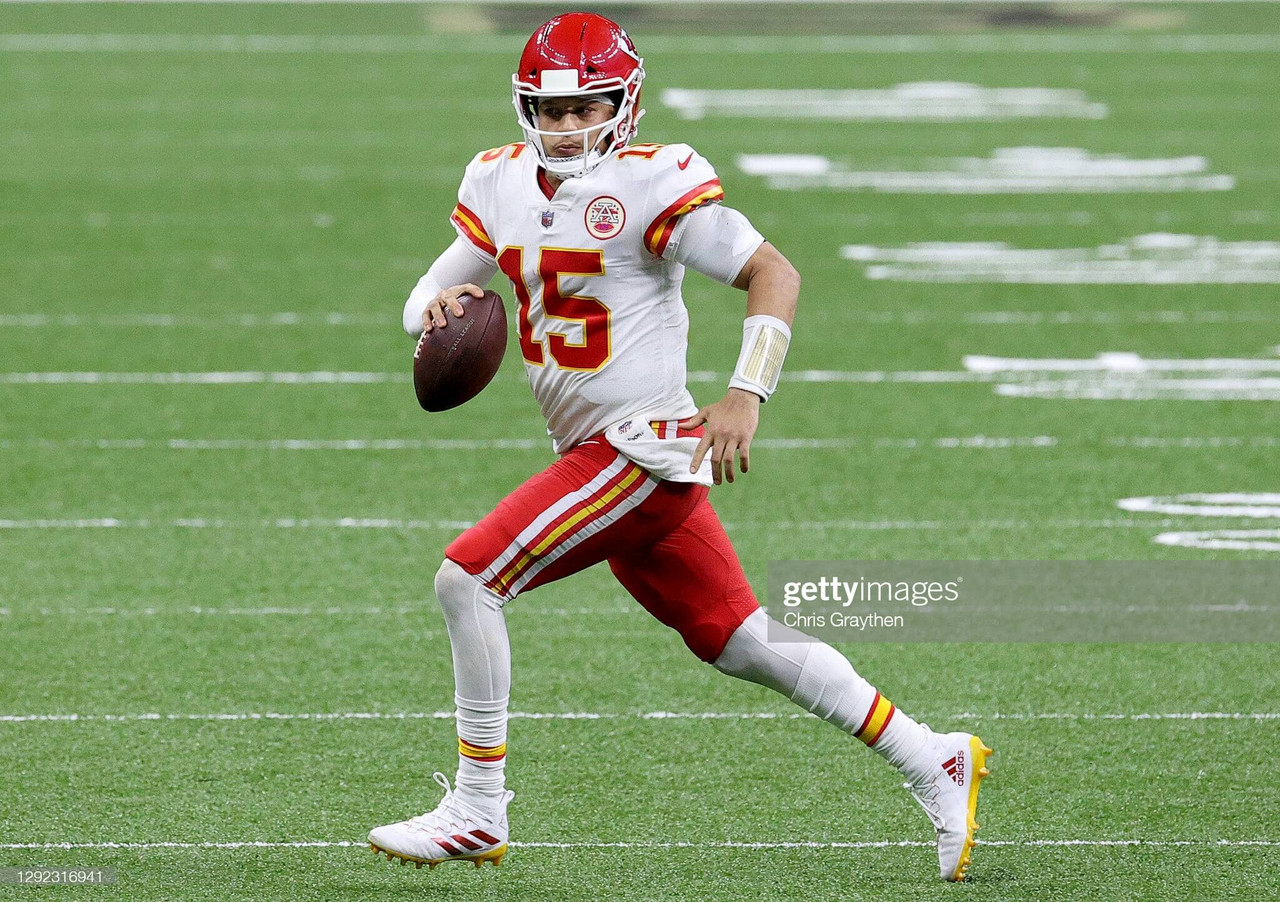 The Kansas City Chiefs have moved closer to securing the top seed in the AFC after a 32-29 victory over the New Orleans Saints at the Mercedes-Benz Superdome.
Patrick Mahomes completed 26 of 47 attempts for 254 yards and three touchdowns with a fumble as Kansas City improved their record to 13-1 and can clinch the #1 seed with a victory over Atlanta next Sunday.
Returning from a four-game absence due to fractured ribs and a punctured lung, Drew Brees was just 15 of 34 for 234 yards, also throwing three touchdowns and also tossing an interception as New Orleans fell to 10-4.
"I wasn't real efficient in the passing game, obviously", he said following the loss. "I'd say that was a combination of forcing some things down the field instead of just taking a completion underneath. There were some miscues."
Story of the game
On Brees' third pass of the game, he was intercepted by cornerback L'Jarius Sneed. The Chiefs quickly turned that into points as Mahomes rolled to his right and hit Tyreek Hill from five yards out to give Kansas City a 7-0 lead.
The touchdown, Hill's 15th of the season, which tied Dwayne Bowe for the franchise record, was the only scoring in the first quarter, but Kansas City quickly doubled their lead in the second as Mahomes found Travis Kelce from a yard away.
"It takes a lot of practice as far as getting the blocking right that quickly finding a way to kind of push it in there", Mahomes analyzed on the play, a jump pass off of his chest. "The guy did a great job of giving me a lane to throw."
The Saints put their first good drive of the game soon after as Brees, who started 0 for 7, his worst start to a game ever, hit Emmanuel Sanders on a 51-yard pass and two plays later, Taysom Hill ran it in from a yard out to cut the lead in half.
New Orleans crept a little closer as Chiefs wide receiver Demarcus Robinson fumbled a punt that went through the end zone for a safety, giving the Saints two points and making the score 14-9 at halftime.
The Saints received the ball as the second half began and a roughing the passer call on Chris Jones and a 19-yard pass interference penalty on Sneed put the ball on the Kansas City 24 and Latavius Murray caught a pass out of the backfield and took it to the end zone to give the Saints a 15-14 advantage.
Undeterred, Mahomes led a nine-play, 75-yard drive that was capped when he was forced out to his left and just before he was pushed out of bounds, he fired to the back of the end zone that Mecole Hardman caught, keeping his feet in bounds to put Kansas City back on top 21-15.
"Patrick is more impressive than I could imagine", said Le'Veon Bell on Mahomes' theatrics. "He's even more impressive in person. ...I'm fortunate to be his teammate."
The lead was extended less than two minutes into the fourth quarter as Bell scored on a 12-yard touchdown run and Mahomes found Kelce for the two-point conversion to make it 29-15 for the defending champions.
Defensive linemen Carl Granderson and Trey Hendrickson combined to force Mahomes to fumble and linebacker Kwon Alexander recovered at the Chiefs 25. Three plays later, Alvin Kamara caught a 14-yard pass from Brees to cut the lead to 29-22.
After a 22-yard field goal by Harrison Butker made it 32-22 with 4:18 remaining, Brees engineered another scoring drive, finding Lil'Jordan Humphrey from 17 yards out to make it 32-29, but Mahomes took over and ran the clock out.
Up next
The Chiefs will host the Falcons on Sunday at 1pm while the Saints have a short turnaround as the Vikings come to New Orleans for a 4:30pm kickoff on Christmas Day.