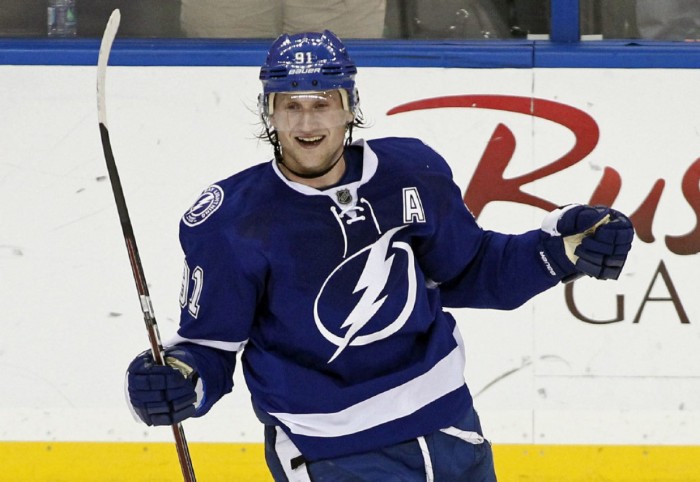 The upcoming free agency of Tampa Bay Lightning center Steven Stamkos is creating a lot of headlines. Yesterday on TSN, Bob McKenzie was asked where Steven Stamkos should want to be playing next season. The answer McKenzie gave was very surprising. He believes the favorite landing spot for the star forward should be in Buffalo, New York, playing for the Sabres. His reasoning for why the Sabres should be at the top of Stamkos' favorite new places was hard to argue with.
Geography
McKenzie believes that Buffalo is a great spot for Stamkos because it is pretty close to his hometown in Toronto. Buffalo will be close enough to where Stamkos will feels at home, but still be away from the media scrutiny that can follow the Toronto Maple Leafs. Buffalo is not as well known for being tough on its players.
Young Talent
Both Toronto and Buffalo have young talent that are setting up the franchises for future success, but Buffalo is definitely in better shape than Toronto right now. The Sabres have better veterans like Ryan O'Reilly in addition to their generational talent Jack Eichel and other young stars Rasmus Ristolainen and Sam Reinhart.
Ownership
The owners of the Buffalo Sabres, Terry and Kim Pegula, are willing to spend money to bring in top talent. While Stamkos may want to move to a new city closer to home, he will also want a huge contract considering he will be the most coveted free agent in many years. The Sabres will definitely be willing to spend money to build a championship contender, and signing Stamkos could be a big asset to the team.
In the end, McKenzie made it very clear that Toronto may not be the only player in the Steven Stamkos sweepstakes. There is also still a chance Stamkos remains in Tampa Bay, even though he has shown no intent to re-sign there. Stamkos has been pretty quiet throughout this season in regards to his future and has made no decision. We likely will not hear anything definitive until the summer. But one thing is for sure: The Buffalo Sabres have as good of a chance as anyone to acquire the coveted superstar.