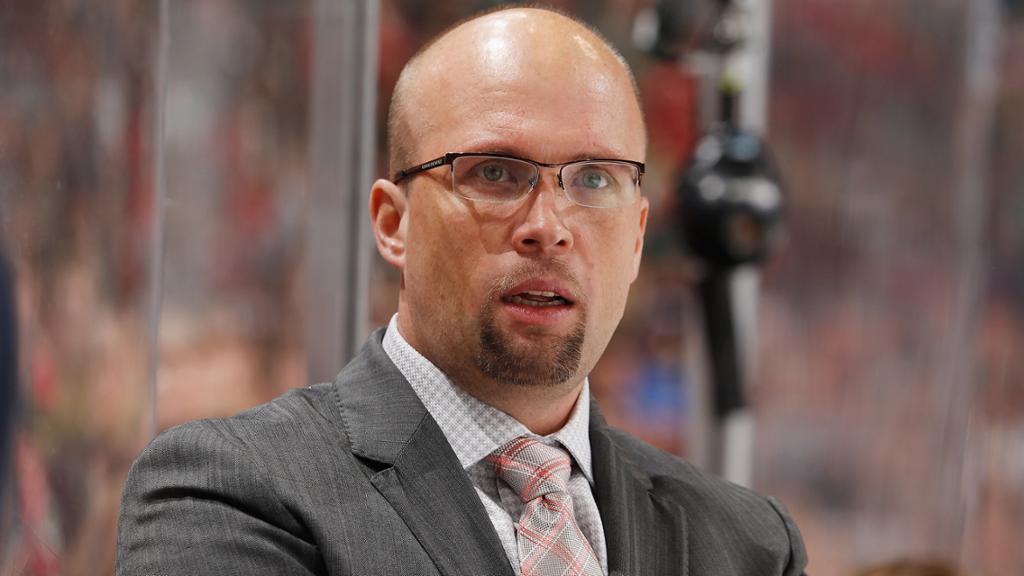 The patience of the St. Louis Blues ran out late Monday night, after a 2-0 home loss to an even worse team, the Los Angeles Kings. That was the second shutout loss in a row, putting the Blues at a 7-9-3 record, at the bottom of the Central Division.
In an attempt to salvage this season, head coach Mike Yeo has been fired in his third season with the Blues. He took over St. Louis after 50 games in 2016/17 and led the team to the second round of the playoffs. The Blues narrowly missed it last year, which led to so much activity in the offseason.
What are the Blues' issues?
With so many, seemingly great, offseason acquisitions, it is quite surprising to see the Blues struggle. One of their biggest problems has been in the net.
Jake Allen continues to be inconsistent, leaning more towards terrible this season so far. In 14 starts, the Blues only won five times, with Allen getting a 3.32 GAA and .895 save percentage. Back up Chad Johnson has had better numbers, but he doesn't seem to have the quality of Carter Hutton to take over the starting job for extended periods of a season.
When it comes to production, newcomers to the team have been doing quite well, with Ryan O'Reilly, David Perron, and Tyler Bozak among the top five scorers on the team.
Some more established players have been struggling, such as Jay Bouwmeester, producing only two assists in 15 games and a -9 plus/minus. Alex Pietrangelo, considered one of the best defencemen in the NHL, has had a slow start to the season with seven points in 19 games and -6 on the ice.
Will Quenneville come?
Since getting fired by the Chicago Blackhawks, Joel Quenneville has been linked with many teams, including the St. Louis Blues. "Coach Q" coached the Blues for eight seasons between 1996 and 2004.
Quenneville would certainly give the Blues a quality, proven head coach who should be able to turn around the ship before any more damage is done.
Craig Berube has been appointed the interim coach for now, after being the assistant coach since July 2017. His last head coaching job in the NHL was leading the Philadelphia Flyers for two seasons in 2013-2015.
Quenneville is likely to take some time before making a decision. The Blues will have a lot of competition for him, as he is an active three-time Stanley Cup winner, and many teams would be willing to fire their current coach to get Quenneville behind their bench.
​Will the firing of Yeo fire up the St. Louis Blues to allow them to play at a level equal to their improved roster? Let us know in the comment section below, and make sure to give us a follow on Twitter (@VAVELNHL_ENG) for more updates!