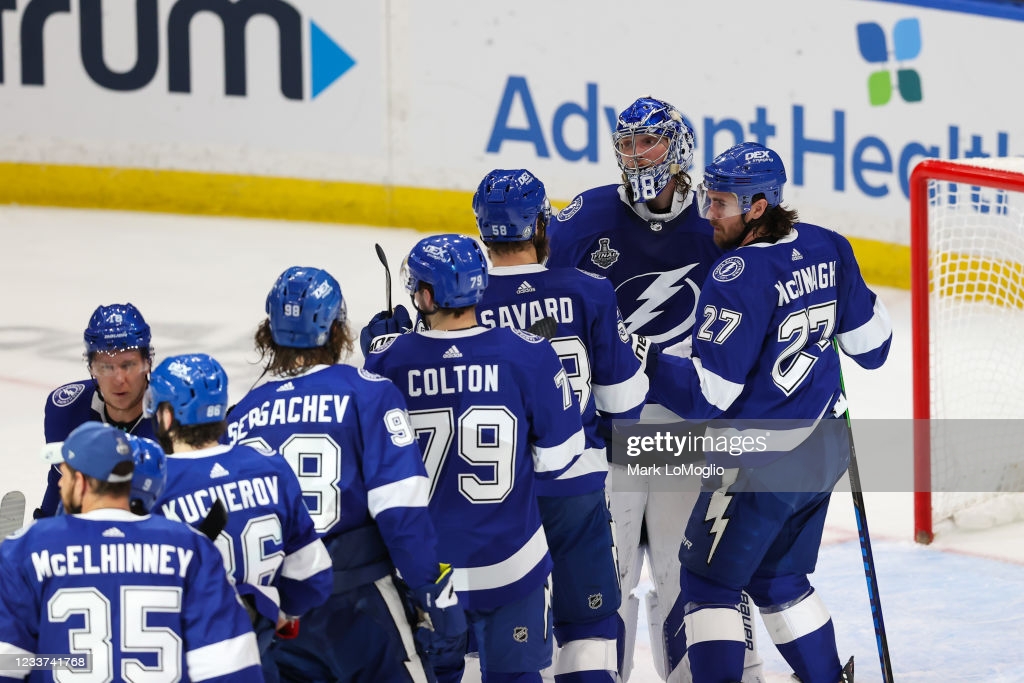 The Tampa Bay Lightning have a taken a commanding 2-0 series lead over the Montreal Canadiens following a 3-1 victory in Game 2 of the Stanley Cup Finals at Amalie Arena.
Blake Coleman broke a 1-1 tie with time winding down in the second period and Anthony Cirelli as well as Ondrej Palat scored. Goaltender Andrei Vasilevskiy made 42 saves. Nick Suzuki scored the only goal of the game for Montreal while Carey Price made 20 saves.
Lightning outshot, still record important victory
As in Game 1, the Lightning had the better of the early play, forcing Price into several good saves. They had an early power play as Jeff Petry was called for tripping Point. The Montreal penalty kill, historically effective this postseason, continued on that path.
Vasilevskiy was alert to chances from Montreal on the rush and that soon paid off when Tampa Bay went on another power play after Paul Byron was whistled for slashing. Again, the Canadiens penalty kill saw off the danger.
Byron and Erik Cernak would take coincidental minors and early in the four-on-four action, Ryan McDonagh was sent to the box for high-sticking Phillip Danault. Initially a two-minute minor, it was changed to four after Danault was bleeding from the nose.
Nothing happened as the period came to a close with no goals being registered. With nothing happening for Montreal on their man-advantage as the second period began, Tampa Bay eventually did take the lead 6:40 into the period as Corey Perry failed to clear the zone and Cirelli beat Price with a shot through traffic, including the legs of Jon Merrill to make it 1-0.
The Canadiens got another chance on the power play when Mikhail Sergachev was called for boarding Artturi Lehkonen and they did tie the game. Suzuki got the puck off of a faceoff and he flicked a backhand on net, McDonagh got part of it and Vasilevskiy misread it and suddenly the game was 1-1 with 9:24 remaining in the period.
Montreal dominated the final stages of the middle frame and killed off another Tampa Bay power play, but bad judgment by Ben Chairot led to Barclay Goodrow going right around him and passing it to a diving Coleman, who beat Price to give the Lightning a 2-1 lead with just two seconds left.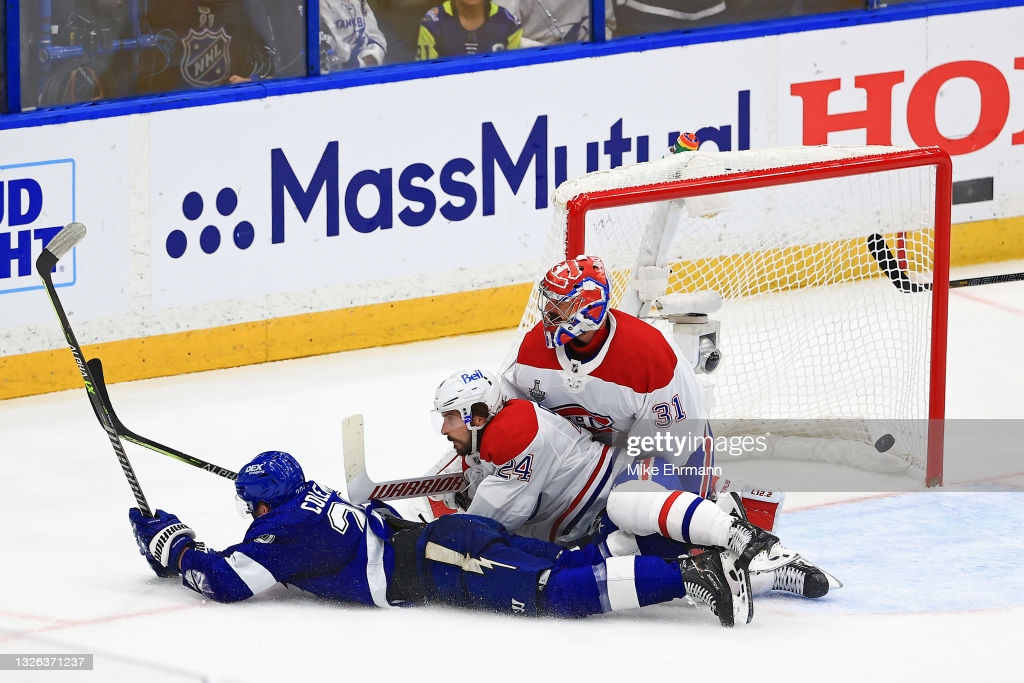 The defending champions came out strong in the third period and Price saved from Coleman as he looked to add a second tally on the night. Suzuki also had opportunities to score for a second time and he also made a big play on the defensive end, denying Kucherov a breakaway chance.
Joel Edmundson made a lazy reverse pass behind his own and Palat pounced, firing past Price to put the icing on the cake with 4:18 left to play and Tampa Bay saw out the game as they head to Montreal halfway to repeating as Stanley Cup champions.