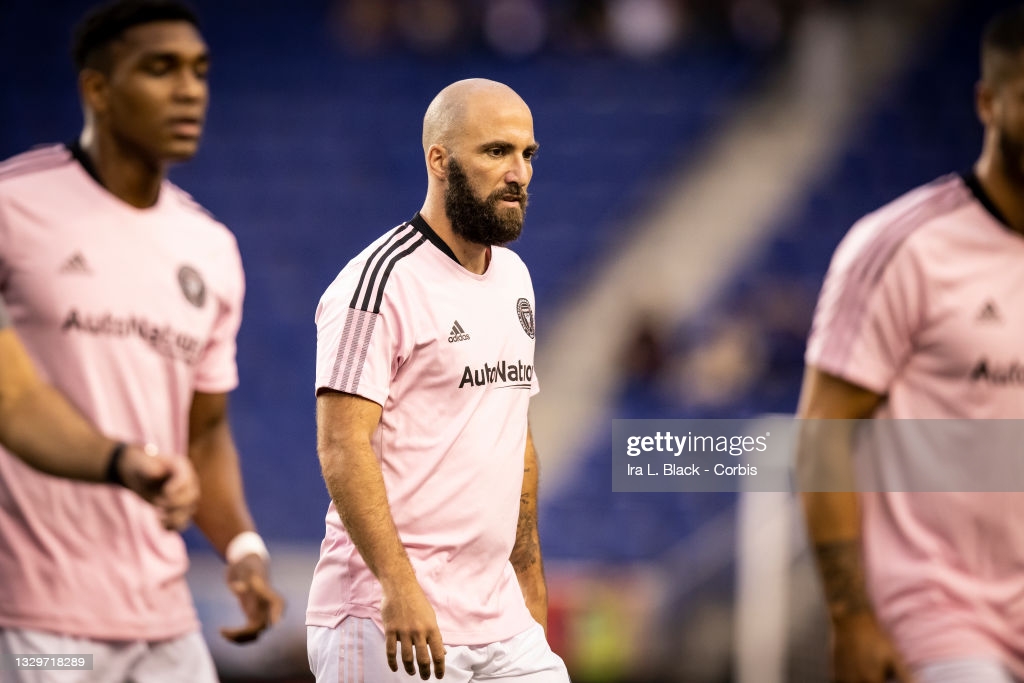 Time seems to be running out for Phil Neville in the Major League Soccer, as Inter Miami suffered its sixth league defeat in a row against New England Revolution.
The Florida team may have high-profile players such as Rodolfo Pizarro, Blaise Matuidi and Gonzalo Higuaín, but they still haven't been able to find their footing in the MLS.
Miami, who are part owned by David Beckham, are bottom of the Eastern Conference. Phil Neville's side have the worst record in the United States, as they have recorded eight points from 12 matches this campaign.
July 22, 2021
Miami seem to be going from bad to worse, considering that during this six-match losing streak, they have only scored once and conceded 13 goals.
Reactions
"I feel the owners' full support, the concern is me. They don't need to tell me their concerns. Our run puts me under pressure," Neville said after the game. "It is the lowest in terms of my feelings since I have come here. The manner we lost was unacceptable, it feels worse than that.
I can only apologise to the unbelievable supporters, it is them I feel for. They deserve better. I was not expecting it.
Players need to take a long hard look at themselves and so do I. I will take full responsibility and ultimately it is my job to make this team better and that is on my shoulders."
The English manager was appointed in charge of Miami back in January, following a three-year stint in charge of England Women.
"There are no excuses. We all have to look in the mirror, not just the players. Team does not have an I in it, it needs everyone pulling together. I am asking for a team that fights together, like a brotherhood. We have to start fighting for this football club.
"I've been in football long enough and I know the consequences - that's no problem to me."