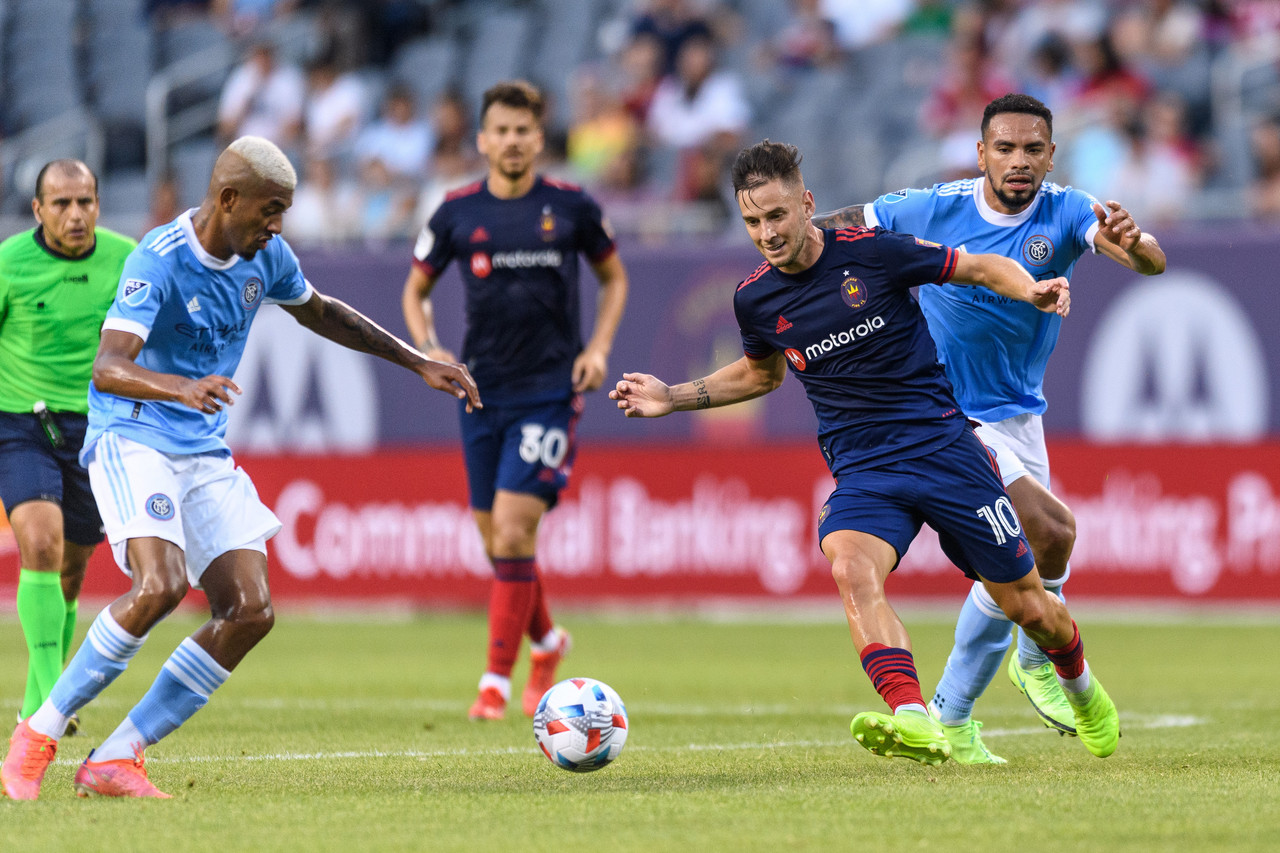 It was honors even at Soldier Field on Wednesday night as the Chicago Fire drew 0-0 against NYCFC.
The result was a fair one, as neither team ever got going. Chicago will be a bit disappointed since they were at home and up a man for the final 17+ minutes, but it is still a decent point considering the opposition they were up against. NYCFC, meanwhile, will just be happy that they got something from the contest despite playing quite poorly.
Story of the match
The first half was an absolute snoozefest, as nothing really happened.
Things were a little more exciting in the second half, but neither team managed to create a legitimate chance early on.
Keaton Parks did come close in the 70th minute when he went for goal from outside the area. However, his shot flew just wide of the target.
The midfielder was involved once again a bit later, but this moment wasn't a good one for him as he was sent off. Taking out a Chicago player on the counter, the referee decided to show him a yellow card, which was his second of the contest. It was a soft call, but it was probably the right one.
Despite being down a man, NYCFC had a really good opportunity on the break. No one picked out Ismael Tajouri-Shradi in the area even though he was on the ball, but he made a mess of the situation, blasting a shot out of play.
That proved to be the final highlight of a match that didn't have many.
Takeaways
This game was not fun to watch, to be fair. The first half was beyond uneventful, and even though things improved in the second half, it still wasn't great. Neither team played well, and neither deserved to win.
Gabriel Slonina didn't have to do much, but he did what he needed to on the night. It was a promising performance from the 17-year-old, and it's clear that he'll be Chicago's goalkeeper for the future.
I wish the Fire would wear their "lakefront" away kit at home since those games are actually played on the lakefront.
Man of the match - Alexander Callens
No one in particular stood out, but Alexander Callens was the best of an average bunch.
He stepped up in crucial moments, getting back in order to block passes and shots in his own third. The centerback also commanded his backline very well, and he made sure no one was ever caught out at the back.
Callens has been very solid this season, and tonight was just more of the same.