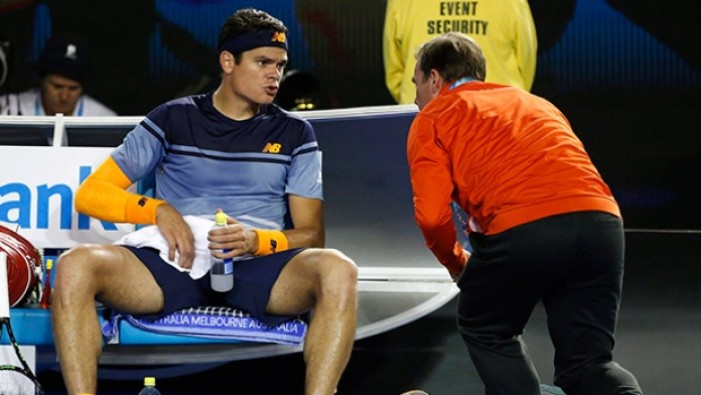 The Canadian phenom's presence will be missing next week as Milos Raonic has decided to pull out of the ATP 500 in Acapulco due to a slightly torn adductor muscle which he suffered back in January at the Australian Open.
The news comes after having pulled out this week's event which took place in Delray Beach, however the upcoming event is much bigger given the fact it includes three times the prize money plus a better field.
The injury first hit him during his semifinals match against Andy Murray on Rod Laver Arena where a rather large crowd showed up to watch the two in all their excellence square off, however, this had occurred lightly during his season debut in Brisbane.
Raonic reportedly had difficulty pushing off his right leg during the later stages of the four hour match where Murray took the last two sets to record the victory.
Raonic has been active since the fallout, however, doing so amidst light workouts in an effort to keep his body in shape while dealing with the effects of the muscle which has limited his action.
This being said, Raonic says he has been able take part in strength work and off-court training since leaving Melbourne, however, hasn't been hitting balls because of the two centimeter tear suffered as a result of the injury.
In a statement from the 25 year old on Thursday, he said, "I've been able to push myself somewhat in the fitness aspect of it and now I have to see how it translates to the court."
As of now, the Thornhill, Ontario native has not been given a timeline for his return to action as he plans to meet with doctors this week where they can either give him clearance to resume on-court sessions or keep him back another while longer, based on his activity level while in recovery.
Earlier on, Raonic said there was a shot he would be participating in the upcoming tournament, however, the injury is one of which is bringing him much pain which would bother him along the way should he have decided to go ahead.
The adductor was not the only part of his body effecting him as multiple other parts were said to have been in play as they had to adjust to the grind of 10 competitive matches in a month after having played on a limited schedule last year which was injury-plagued. He also noted that despite his frustration with how his last tournament ended, he left Australia feeling motivated and with a positive outlook.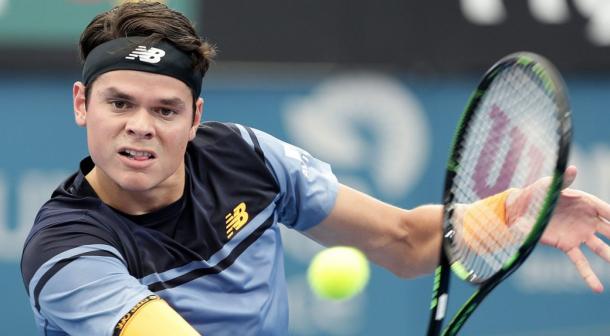 When could we see Raonic make his return to the courts?
At this point in time, it is likely that Raonic won't see himself back on the courts competitively until after this part of the this week on or even longer, perhaps until the first round of the Davis Cup.
Raonic recently took part in the NBA Celebrity All-Star Game at the Air Canada Centre in Toronto as part of the weekend's festivities.
Fellow Canadian Eugenie Bouchard was in attendance as well where the two played as teammates coached by Jose Bautista of the Toronto Blue Jays, local rapper Drake, DeMar DeRozan of the Toronto Raptors and two-time MVP Steve Nash.
In other news ahead of the series, Tommy Haas has also withdrawn after being sidelined with a shoulder injury which he has been dealing with for months.