After celebrating yet another Davis Cup triumph last weekend in defeating Japan 3-1 in the World Group first round, Great Britain's Head of Tennis, Leon Smith, has had his contract extended by the Lawn Tennis Association (LTA) for a further three years.
This news comes as no surprise after Smith helped guide Great Britain to their first Davis Cup title in 79 years, boasting a very impressive run of 13 victories from the last 15 ties, enjoying a 9-1 record on home soil during this run.
Smith Delighted To Extend His Contract
This new deal will see Smith remain as the AEGON Great Britain Davis Cup captain through to the end of 2018. Since taking the reigns as captain back in April 2010, the team has gone from strength to strength, progressing from the depths of Euro/Africa Group II to becoming established as the world's number one ranked tennis country, in the space of just five years.
In a statement on the LTA's website, Smith said: "It is a huge honor and privilege to continue captaining our Davis Cup Team. We have achieved so much over the last six years and becoming World Champions last year will be the highlight of my career."
"Our Davis Cup journey has captured the imagination of so many people across the country and I'm looking forward to using our Davis Cup successes as a way to get more kids playing tennis."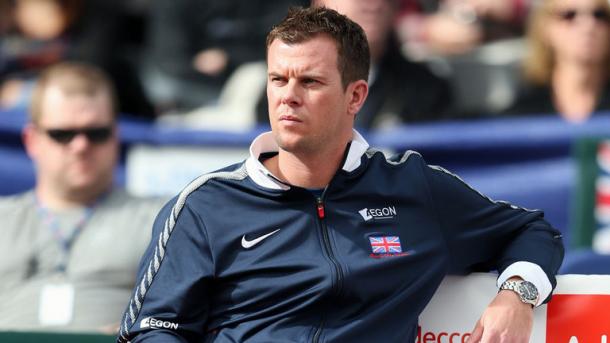 Thoughts On Murray Facing Djokovic in Davis Cup
With reference to Great Britain's triumph back in November last year, Smith also believes that the Davis Cup aura will inspire Andy Murray to defeat Novak Djokovic. The two could be set to face each other in the quarterfinals of tennis' equivalent of the football World Cup, with Great Britain facing Serbia, after Djokovic led their comeback against Kazakhstan ​in a 3-2 win.
If Murray and Djokovic were to face each other, it would mark the first time since 2006 that two of the big four players were to square off in the Davis Cup. The tennis world would love to see this clash and Smith is hopeful that Murray can use the success in this competition to break his losing streak against the Serb.
Speaking to The Telegraph, Smith said: "Andy can beat anyone - including Novak and Davis Cup is different. You see that with performances like the one Kei [Nishikori] put out [in Birmingham], he got really close to Andy.
"Davis Cup just throws up something different. You have got your team-mates on the side of the court. You have got home and away support. Look at Novak's match [against Mikhail Kukushkin on Sunday], it is not straightforward is it? It is an amazing competition that way. Funny things happen."
The quarterfinals are set to take place from the 15th to 17th of July, immediately after Wimbledon, just a few weeks prior to the Olympics in Rio de Janeiro. As a result of this busy schedule for the players, it could mean that Serbia field a weakened team, but Murray has committed to the team event for Great Britain, saying that in July he would skip the Masters 1000 event in Cincinnati in favor of helping to defend their Davis Cup title.