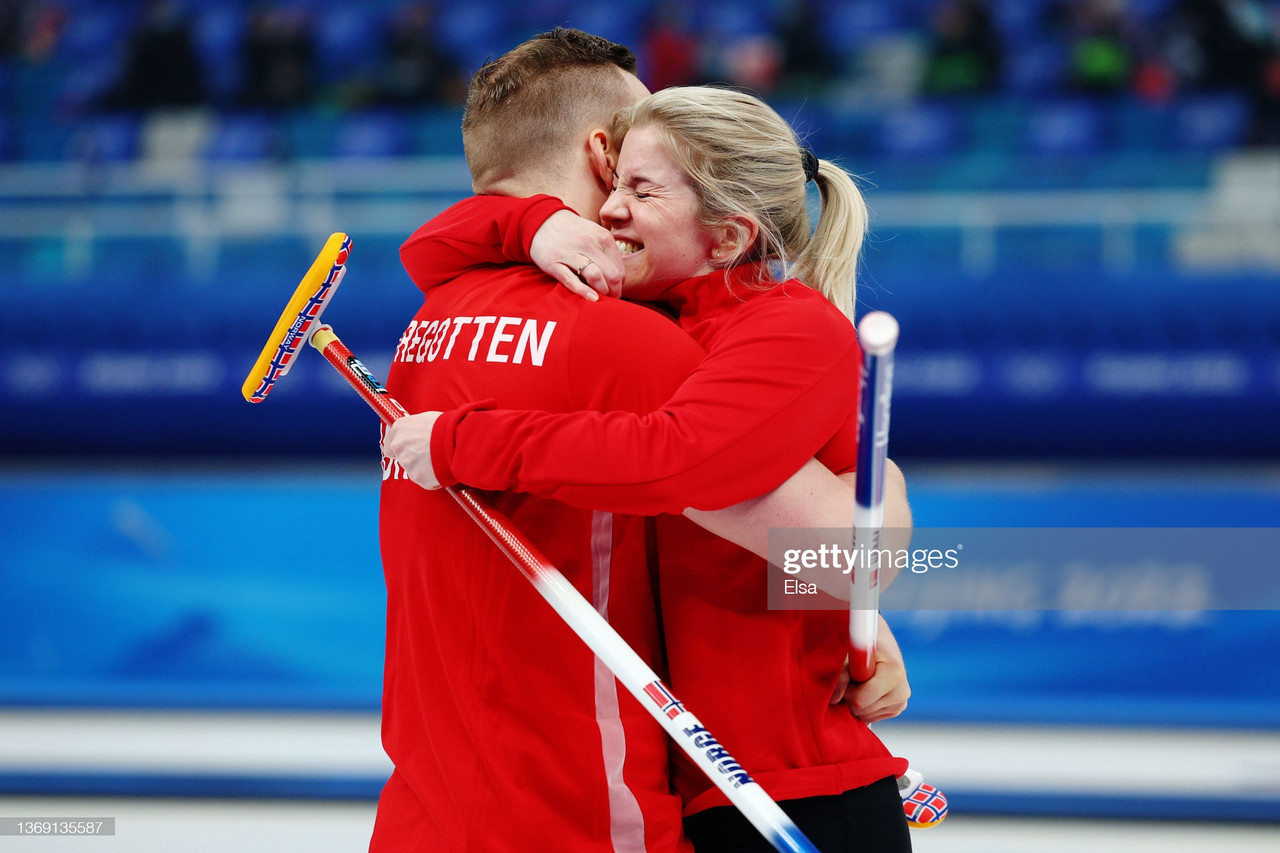 Four years after a bronze medal that was awarded to them, Norway will earn a medal as the team of Kristin Skaslien and Magnus Nedregotten defeated world champions Great Britain 6-5 at the 2022 Winter Olympics.
In a rematch of the 2021 World Championship final, won by Jennifer Dodds and Bruce Mouat, Norway won a back-and-forth contest on the final shot of the game to reach the gold-medal game against undefeated Italy.
Things got off to a good start for Great Britain as Skaslien missed on a takeout attempt, allowing Dodds and Mouat to steal one. She amended herself in the second, hitting out a British stone to level at 1-1.
Dodds played a lovely angle tap-in for two points to give the Brits a 3-1 lead after three ends. Singles were swapped in the fourth and fifth ends, Dodds and Mouat ahead 4-2 at this stage.
Norway used their power play in the sixth and a routine draw was converted by Skaslien to score three and give her team the lead for the first time in the game at 5-4.
Dodds drew for one in the seventh to tie the game, but they were hoping for more as the stage was set for the final end as Skaslien used a stone already lying in the house as backing as she rolled her own into position to score one point.
"It's surreal", Skaslien said. "I'm not sure if I believe it. It feels amazing. It's been my dream since I was 15 years old. We had a really bad start to the week, but to be able to turn it around....."
Nedregotten added "This was something totally different from the last time [2018]. We had one stone to go to the golden game. We had that moment of tension. Now it's all off. It feels amazing."