 Arguably one of the most anticipated matchups of the tournament, Dominika Cibulkova and Agnieszka Radwanska will headline tomorrow's schedule of events in Madrid. These players share more history than is typical of a first round match, with Radwanska, the number one seed, leading 7-3 in their head-to-head meetings. Cibulkova's low ranking, which is not reflective of her athletic potential, has allowed her to appear in top players' draws much sooner than desired.
Currently ranked thirty-eighth, Cibulkova is still regarded by many as one of the top players. Before an Achilles injury sidelined the Slovak, she had recently reached a career high ranking of number ten, and was playing some of her best tennis. She has started climbing up the rankings once again, but not quickly enough to avoid top ten players in the early rounds.
Nine of the prior matchups between Cibulkova and Radwanska took place on the hard surface. The two players have met on clay just once, and not since 2006. Now, a decade later, Cibulkova will hope to avenge her 4-6, 0-6 loss to the world number two in tomorrow's clash.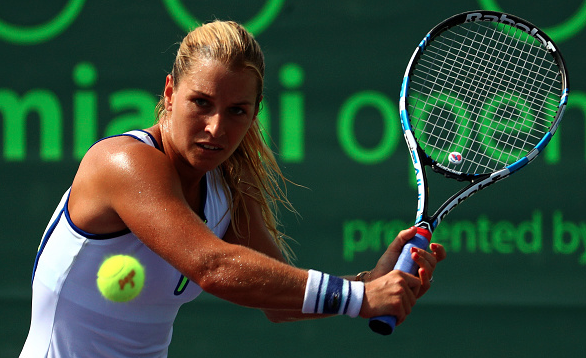 Cibulkova rebuilds her success
Perhaps the most monumental result of her season thus far, Cibulkova earned her first title of the year at the Katowice Open—her first since 2014. She dropped just one set before storming her way to the title in four consecutive straight sets victories. Despite her success at the smaller tournaments, she has had difficulty passing early rounds of the Premier events. In Indian Wells and Miami, she fell to top players Agnieszka Radwanska and Garbiñe Muguruza, respectively, in the second rounds.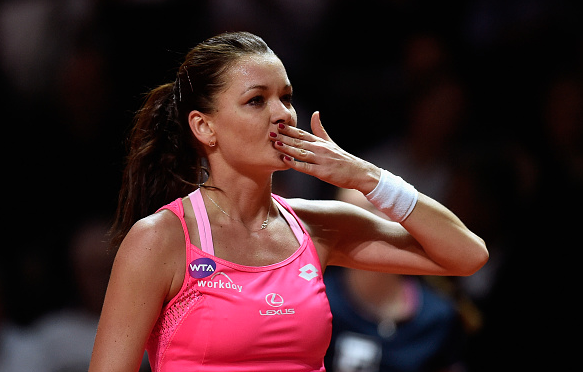 Radwanska's shining season
After capturing her biggest title at last year's WTA Finals, Radwanska has continued her success this season. She captured her first title of the year in Shenzhen—and the eighteenth of her career—where she did not drop a set on her road to the title. Five more exceptional results (4 semifinals, 1 fourth round) at The Australian Open, Doha, Indian Wells, Miami, and Stuttgart have helped to propel the Pole to a 2016 record of 21-5: one of the strongest on the women's Tour thus far.
Final thoughts
While both players have had particularly strong seasons, Radwanska is the player who has produced the most consistent results. Her nearly flawless record, which extended back to last summer, has seen her make a significant move up the rankings. Furthermore, Radwanska has reached the fourth round or better in all of the tournaments she has competed in this year.
Cibulkova, on the other hand, has over the last few months certainly seen some of the most desirable results since her return from injury. Though both players have earned just one title this season, Radwanska has proven to be the player capable of closing out difficult matches against top players. Because Cibulkova has not yet claimed a victory over a top ten player this season, she will have a difficult time dismantling a stable Radwanska.
Prediction: Agnieszka Radwanska in three sets