In March, Maria Sharapova shocked the world by announcing she had tested positive for Meldonium at the Australian Open, the substance had been recently banned and Sharapova claims she took the substance for over ten years for a variety of health issues. She then was given a provisional suspension until the hearing took place.
Since then, people have been wondered how much time the Russian tennis star will be out of the courts. According to reliable sources like Jon Wertheim of Sports Illustrated, the International Tennis Federation will hold the hearing in London. The hearing is expected to take place between on May 18th. However, a verdict won't be announced until June. Although Sharapova could be facing a ban up to four years, there's a chance she could get a shorter sentence because of the lack of clarity from WADA regarding the substance.


Meldonium Still Unclear for WADA
Meldonium has been declared a banned substance since the start of this year and since the announcement of Sharapova there had been a hundred more athletes that have tested positive for it. However, multiple athletes claimed to have stopped using the drug since last year which leads to many questions like how long does the drug last in the system. "There is currently a lack of clear scientific information on excretion times," the World Anti-Doping Agency said.
Following the lack of information about the duration of the drug in an athlete's system, WADA released the news that there could be an amnesty for those who ingested Meldonium prior to March 1 and were found to have small amounts in their system. "In these circumstances, WADA considers that there may be grounds for no fault or negligence on the part of the athlete."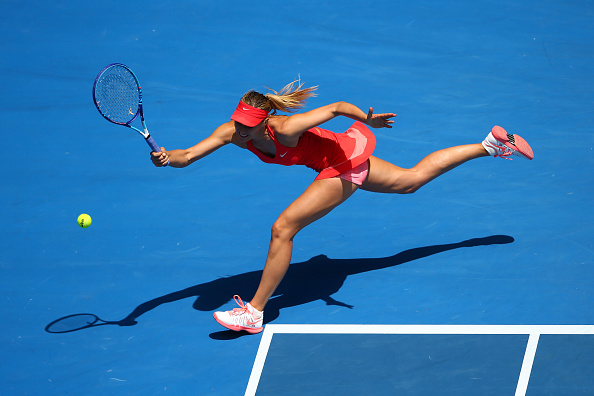 Sharapova First High-Profile Athlete To Test Positive
The Russian tennis stars said she had taken Meldonium allegedly to treat a magnesium deficiency that affected her heartbeat and as a safeguard for diabetes.
Sharapova admitted having not read the emails in which WADA announced the recent addition of Meldonium to the list of banned substances. The Russian has taken full responsibility for her actions. However, she made very clear that she had not been warned five times like some early reports have claimed. "A report said that I had been warned five times about the upcoming ban on the medicine I was taking. That is not true and it never happened," she wrote in a message to her fans on Facebook.
Since the announcement, the Russian has shown signs of a positive attitude towards the situation. Updating her social media pages regularly with photos and videos of her practicing, which shows she is confident she'll be back on the court soon. Sharapova has also been busy launching her new chocolate candy line.