 Maria Sharapova claimed another confidence-boosting win as she grabbed consecutive victories for the first time since January, progressing to the third round of the Mutua Madrid Open with a 7-5, 6-1 drubbing of former quarterfinalist Irina-Camelia Begu, coming back from a slow start to triumph.
Claiming 19 consecutive points at one moment in the second set, it was a terrific, though not perfect, performance from Sharapova as she set up a blockbuster third-round meeting with Kristina Mladenovic, and a win would send her back into the top-40 for the first time since she was suspended.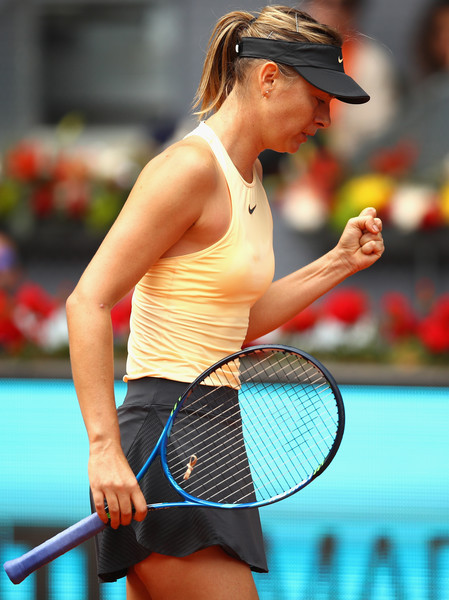 Sharapova endures through the titanic first set, closes it out 7-5
It was an awful start for Sharapova as she was leaky on her serves and awkward in her movement, allowing Begu to exploit her baseline game with her excellent backhands, surprising everyone to grab the break in the opening game. The Romanian was peaking on her serves with the Russian unable to send a single return into play, and it was an obvious dip in level from the former world number one as compared to her first-round win.
Surviving a tricky deuce game on her serve, Sharapova rebounded to claim her first game, getting on board with the help of some well-placed first serves. Despite suffering a total beatdown on her vulnerable second serves which saw her throw in a disappointing seven double-faults, Sharapova's first-serve percentage of 58 helped her remain solid.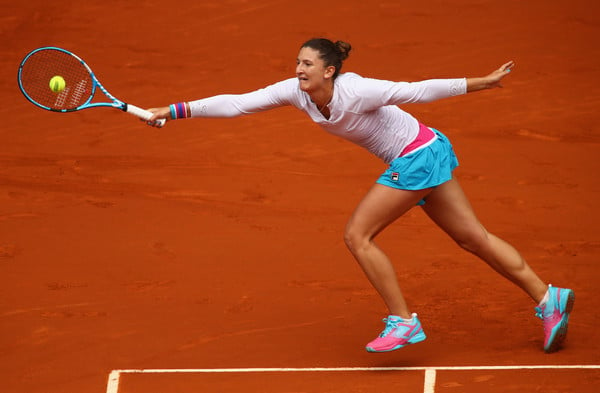 Begu was playing at a level well higher than her ranking, proving that numbers do not matter. She impressively fended off the tough challenge from Sharapova, coming up with some world-class clay-court tennis to force errors from her opponent and saving a break point to consolidate the break for a commanding 3-1 lead.
A spirited service hold from the five-time Grand Slam champion saw her lessen the deficit to just one game, and the pressure ultimately backfired on Begu as the 2016 quarterfinalist sent in safe second serves on the important points, which were brutally punished by Sharapova as the scores were deadlocked at 3-3 after 33 minutes of play.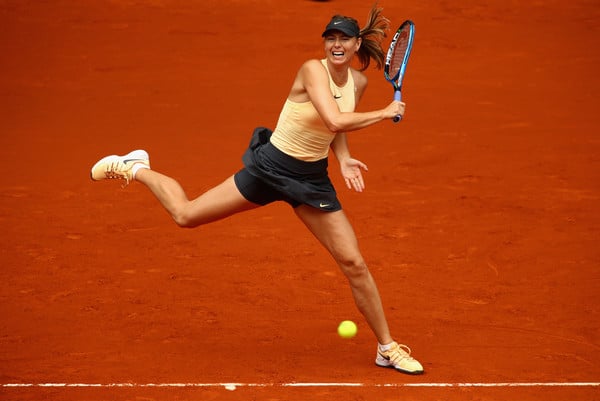 A series of service holds followed and it was Begu who unfortunately had to face the pressure of serving to stay in the first set. Although she put in some excellent work to save set point and in turn, earn a game point opportunity, the Romanian would rue her missed chances as she committed a costly drive volley error which gave Sharapova a way back into the set. A lengthy game saw Sharapova prevail in a physically-draining rally which perfectly exhibited Begu's world-class defensive skills, but the Russian ultimately still managed to overpower her opponent as she finally sealed the opening set after 65 minutes of play.
Sharapova rattles off 19 consecutive points, takes the win
Similar to the first set, it was Begu who made the first breakthrough as she drew first blood with her backhands causing much trouble for the acclaimed Sharapova, who could not find her feet early on. The Romanian seemed determined to send the match into a deciding set as her game was simply clicking together and just too good for the struggling Russian.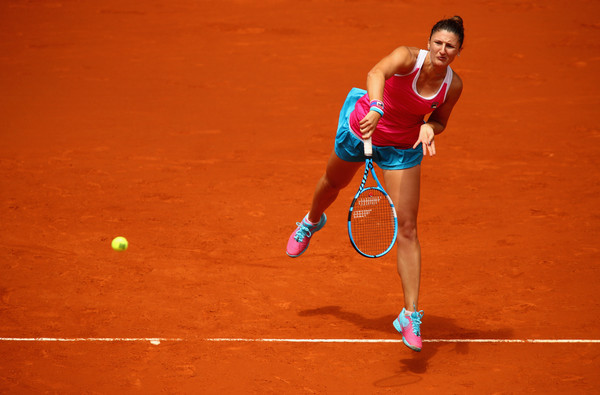 However, powerful returns from Sharapova coupled alongside Begu's excessive unforced errors allowed the world number 52 to break back immediately, coming out of nowhere to level the scores. Though to be the replicate of the opening set, Sharapova looked determined to close out the match in straight sets.
No one could have anticipated what happened next — it was simply unexpected and stunning from Sharapova. Within a blink of an eye, the former world number one claimed 19 consecutive points from 1-1 0-15, all the way till she earned three match points while serving at 5-1 40-0. Although she suffered a slight wobble, Sharapova was third-time lucky, ultimately claiming the win in straight sets.