 After yesterday's stunning news regarding Maria Sharapova receiving a two-year ban due to testing positive for Meldonium, Roger Federer gave his views on the announcement and what approach he recommends the authorities use for future anti-doping offences.
Federer wants zero tolerance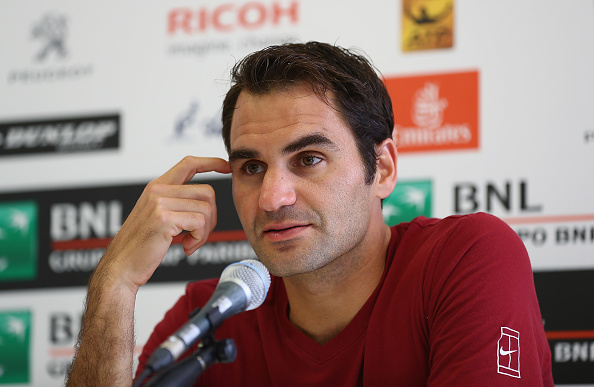 The tennis world was in a state of shock yesterday after the ITF announced its decision to ban Sharapova from tennis for two years, after testing positive for Meldonium. Two of her main sponsors, Nike and HEAD, have chosen to stay with her, with others giving differing views around the situation. After returning to the ATP tour at the Mercedes Cup in Stuttgart, Federer spoke to the media about his victory over young American Taylor Fritz, and was also asked to give his views on the stunning news regarding Sharapova's lengthy ban. Speaking in his press conference at the Mercedes Cup, Federer states his desire for "zero tolerance" to be implemented on other related cases.
"I didn't get into all the details" the Swiss star said. "But I am for zero tolerance. She of course has the right to defend herself, like anyone, but whether it's intentional or not, I don't see too much difference".
The 34-year-old continued by suggesting how players must be fully sure of what they are consuming for performance.
"You must be 100 percent about what you are taking, [and] know its effects and consequences. If that's not the case, you must be sanctioned."
The world number three has consistently supported anti-doping, and suggested his surprise at the lack of testing back in an interview at the World Tour Finals at the end of 2015. Speaking at the O2, he was quoted as saying:
"Whenever you make the quarter-finals of a tournament, when the points are greater, the money is greater, you should know that you will be tested. I think that would be very clear and simple. And if they keep the tests for longer, I'm all for that, not just weeks and months, years I'm talking about".
Federer's comments may appear with little sympathy towards Sharapova, but he's just another individual who wants the sport of tennis to remain free from any doping-related problems.