 World number two Andy Murray is ready to continue his push to claim the number one ranking in Paris this week as both he and current number one Novak Djokovic take to the courts at the BNP Paribas Masters.
It has been a long push to this point in the season, but Murray says that he still feels good despite his efforts over the past few months. "I had ten days off after Davis Cup and five days off after Shanghai, which I needed, and didn't hit any balls until I arrived in Vienna. And then obviously I got the walkover on Saturday which helped, so it was pretty much a rest day. And then, yeah, the final wasn't too long yesterday, either. I feel okay." Murray confirmed in his pre-tournament press conference.
The focus of the tennis world is drawn to the fight for the number one ranking, with Murray threatening to topple Djokovic from the top spot. Murray is prepared to do as much as he can to help the cause in Paris but isn't feeling the pressure as it's not completely under his control. "I can obviously try and win my matches, but, you know, even if I win all of my matches this week, I still might not get there. So it's in Novak's hands. He's ahead obviously just now, so if he wins his matches and gets to the latter stages of the last two tournaments, then he'll most likely keep the number one spot." Even if Murray were to beat Djokovic in the final this week, the Serb would still keep the number one ranking. If Murray does win in Bercy and Djokovic falls before the final then the Brit will take over as world number one for the first time in his career.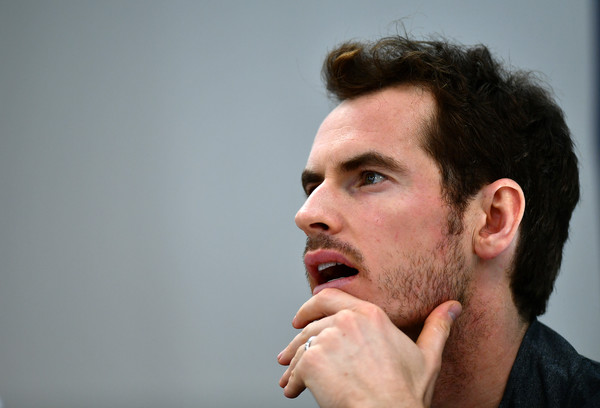 The Brit isn't getting too caught up in the possibility of being world number one next week but is instead looking forward to early next year, where he will have more opportunity to gain points after a couple of early losses at the BNP Paribas Open and the Miami Open this year. "My goal wasn't to finish No. 1 at the end of this year. I wanted to finish this year as strong as possible, and I think there is a lot stronger chance of doing it in the early part of next year, which is what I targeted rather than this week." Murray will face Fernando Verdasco in his first match at the BNP Paribas Masters and although the Brit is playing down the importance of this week, all eyes will be on Paris as the fight to the top continues. If it doesn't happen after this week, Murray has certainly made his intentions for next season clear as we head into the final two tournaments of the year.