World number ten Marin Cilic secured his place at the ATP World Tour Finals for the second time in his career with his quarterfinal run in Paris this week. Cilic occupies the seventh spot in the eight-man lineup that will take to the court of London's O2 Arena, alongside Novak Djokovic, Andy Murray, Stan Wawrinka, Milos Raonic, Kei Nishikori and Gael Monfils. One spot remains in the race to London with three days of play left.
Second appearance at the O2 Arena
Cilic made his first appearance at the ATP World Tour Finals back in 2014, the year he won the US Open title. The Croatian didn't have much luck in his matches during his first appearance, losing all three matches that he played. He faced off against Novak Djokovic, Stan Wawrinka, and Tomas Berdych, managing to steal one set from Wawrinka but losing the others in straights. The chance to improve on his first appearance should motivate Cilic as he heads into London in great form.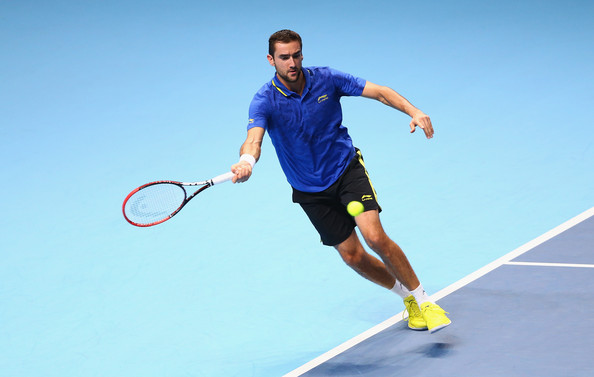 Finishing on a high
After a slow start to the season and an early loss at the Australian Open, a right knee injury halted Cilic's progress during the clay season. The Croatian was forced to withdraw from all of the Masters events on clay but recovered well as he made the final of the Geneva Open, where he lost to Stan Wawrinka in two tight sets. Another surprising loss followed for Cilic at Roland Garros where he lost to qualifier Marco Trungelliti in the first round.
The turning point of the season came during the grass-court swing. After losing out to eventual champion Andy Murray in three sets in the semifinals at the Aegon Championships, Cilic went on a run to the quarterfinals at Wimbledon where he eventually lost out to seven-time champion Roger Federer in a five-set epic.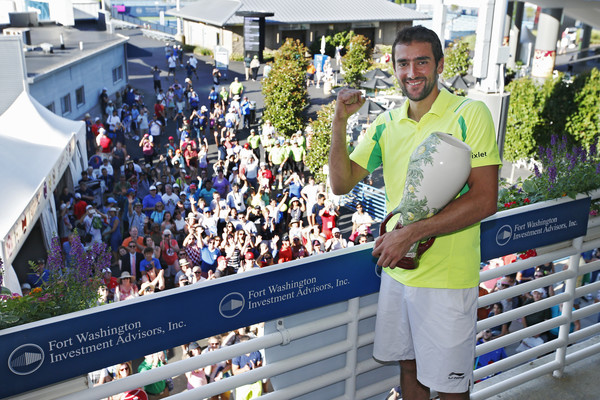 Cilic then went on to win his first Masters and 500 titles at the Western and Southern Open and the Swiss Indoors Basel respectively to catapult himself into qualifying position. He'll now have the opportunity to continue his great end of season run into one of the biggest stages in sport, with the chance to end his season with a bang in London.