 It was an all-American showdown for the US Open final as Madison Keys and Sloane Stephens clashed in Arthur Ashe Stadium to see who would claim their maiden Grand Slam title.
It would be Stephens who prevailed in the battle of the ladies who were touted as "America's Next Hope" in women's tennis, 6-3, 6-0. Stephens now fires up to 17 in the world rankings in a summer where she started outside the world's top 900.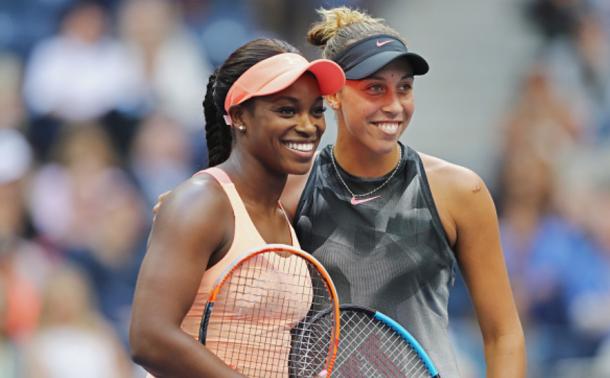 Road to the Final
Keys started her journey to the final with a couple of straight sets wins over Elise Mertens and Tatjana Maria respectively. In the third round, she ran into some trouble against a tricky opponent in Elena Vesnina. The Russian ran away with the first set, but the American rebounded with a late night Arthur Ashe crowd behind her to get the win in three.
Elina Svitolina met Keys in the next round, and the Ukrainian was still in contention for the world number one ranking at this tournament after a slew of contenders fell by the wayside. Svitolina threw everything she had at Keys, but it was the American who was at her best when she was behind to pull out another three set win on Ashe.
The 15th seed capped off her final two rounds with wins over Kaia Kanepi and a thrashing of countrywoman Coco Vandeweghe.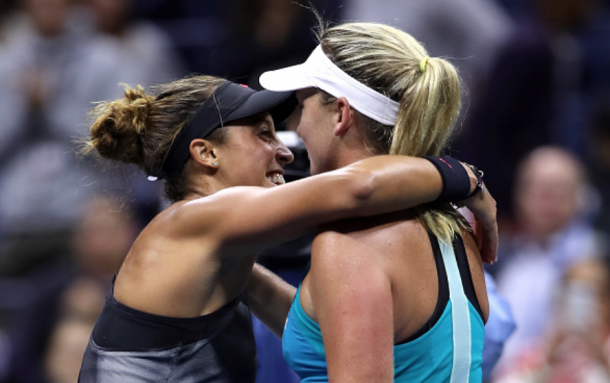 Meanwhile, for Stephens, it was a long, arduous road on her comeback trail. Last month at the Citi Open, she knew that she was going to beat "somebody" soon. Ranked 934 headed into the Rogers Cup, she made the most of her wildcard to get into the semifinals, a feat she matched in Cincinnati.
The draw headed into the Open for Stephens was especially tasty with the lack of firepower in terms of seeds in her way, barring Dominika Cibulkova who was a beatable opponent. She knocked off former US Open runner-up Roberta Vinci in her opener and followed it up with the upset of Cibulkova.
She proceeded to knock out Ashleigh Barty, Julia Goerges and then Anastasija Sevastova in a three-set thriller despite going down quickly in the decisive set. Stephens produced more magic against Venus Williams. Just when she needed it the most, the world number 83 played some phenomenal defense to break one of her role models and rolled into the final.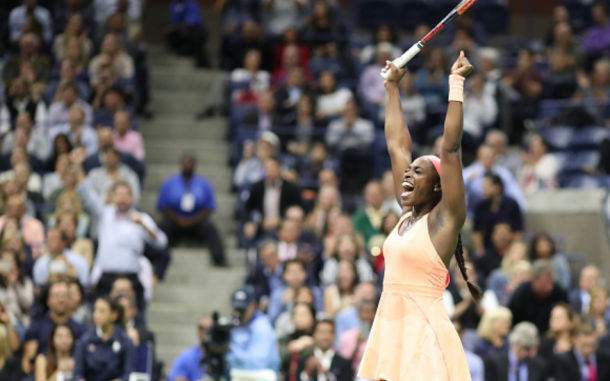 Stephens the Cleaner Player to Start
Both women showed nerves early on which was understandable, being in their first Grand Slam final. Despite the nerves, they both held for 2-all. Keys fell down double break point at 2-2 after hitting a backhand long, and Stephens broke after a forehand error from Keys.
Keys' broken service game was the first time she was broken in a couple of matches, and you could also see the 15 seed's unforced error count shoot up. Stephens was able to consolidate the break for a 4-2 lead, but Keys would not back down, beginning to attack the net more to shorten the rallies as she got it to 4-3.
The telling stat midway through the opener was that Stephens had no unforced errors through eight games. In that eighth game, slowly but surely Keys was beginning to find her game again after getting forward more and attacking the Stephens second serve.
On a huge 30-all point down 3-5, Stephens pulled out one of her offensive weapons, a backhand down the line right on the line to set up set point. The world number 83 hit her first unforced error, dumping a backhand into the net. Another error from Keys gave a second set point to Stephens who converted on a sprayed backhand from her opponent.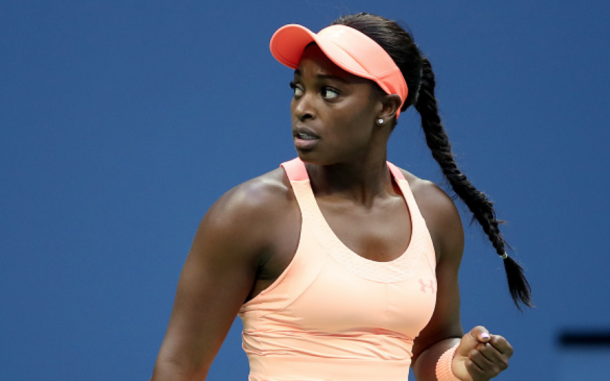 Stephens Too Dominant
Keys finally got into a Stephens service game to open the second, attacking the second serve to get to deuce but was unable to provide any major threat to get the break. The 15th seed began to hit more unforced errors to start her initial service game of the set and then found herself triple break point down after a brilliant backhand pass from Stephens.
Despite saving two break points, Stephens produced another stunning pass with Keys at the net to go up 2-0. Keys found herself with a slight opening at 15-30, but once again, poor footwork on her return game found her just swinging freely without a strategy to give Stephens a 3-0 lead.
Keys' main stat that was going against her was her percentage of points won on the first serve. The American was only winning just under 60 percent of first serve points in this final, a stat that was around 70+ percent throughout the tournament.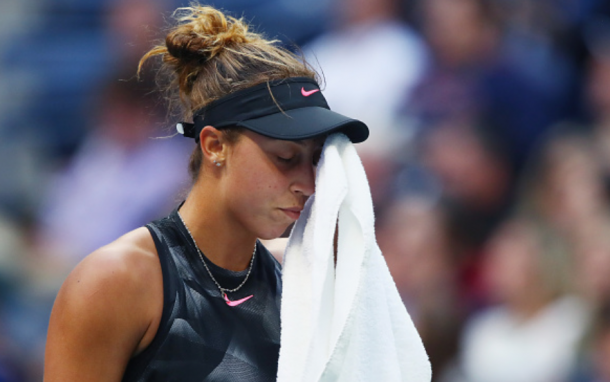 Another shot that was letting Keys down was her forehand. The number of forehand errors she was hitting was astronomical, which allowed Stephens three more break points. A double fault gifted the second break to Stephens who looked to put herself one game away from the title.
Nerves from Stephens as well as some more controlled power from Keys gave her triple break point to get one of the breaks back. Stephens displayed her power on a forehand winner to get it to 30-40. The two played the point of the match on a 19-shot rally which had offense and defense from both players that saw Stephens earn game point for 5-0.
An emotional Keys looked on after failing to break on any of her three golden opportunities as her deficit looked gargantuan at a set and 0-5 down. Stephens found herself at match point after a blazing return that saw Keys' return go wide. However, the 22-year-old was able to hang in there to get it back to deuce before spraying another backhand wide.
Things were just not going Keys' way throughout this match, but her ability to fight and find her best tennis with her back against the wall. Stephens had a third match point, and it was third time's the charm as the 24-year-old claimed her maiden Grand Slam title after her opponent dumped a forehand into the net.
The two shared a warm hug at the net as an emotional Keys hugged her compatriot and good friend Stephens.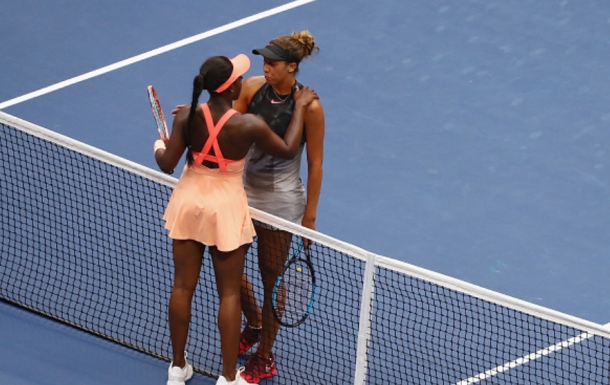 By the Numbers
It was obvious that with Keys' power game that she would hit a number of more winners and unforced errors. Stephens was able to nullify the Keys serve as the 22-year-old was only able to win percent of first serve points and percent of second serve points.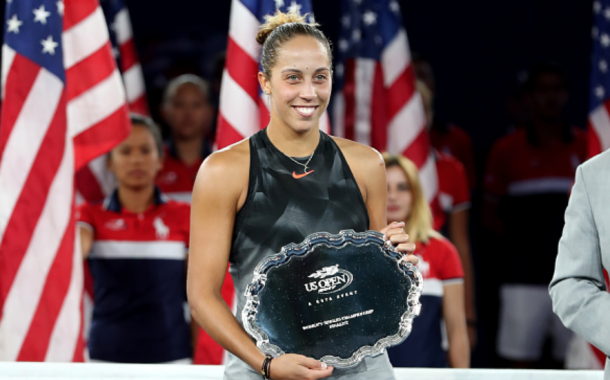 On the other hand, the 24-year-old Stephens was able to win more than 70 percent of first serve points and over 60 percent of second serve points as well as saving all three break points.. The Stephens return game was brilliant, winning over 50 percent of those points.