 The world number 26 Fabio Fognini was disqualified from the US Open after making derogatory marks towards a female umpire.
The Italian's outburst was picked up by courtside microphones during his four set defeat to qualifier Stefano Travaglia in the first round. Fognini was fined $24,000 for the remarks and was "provisionally suspended" by the Grand Slam Board. He and countryman Simone Bolelli were scheduled to play in the third round of doubles.
Hot head
Swedish umpire Louise Engzell accused Fognini of making a pair of sexist remarks as the Italian as he bowed out in the opening round.
He was fined $15,000, $5,000 and $4,000 per misdemeanor as he disputed a few contentious line calls before he was bageled in the fourth set by his countryman.
A statement from the Grand Slam Board read: "Fabio Fognini is hereby provisionally suspended from further participation in the US Open pending a Final Determination whether a Major Offense has been committed during his first round singles match.
"The provisional suspension is with immediate effect and, therefore, Mr. Fognini has been withdrawn from his upcoming doubles match."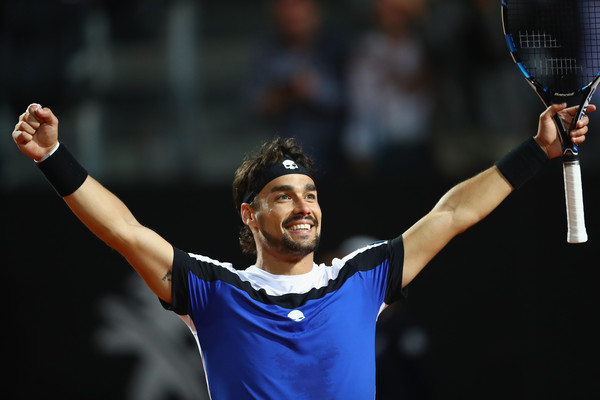 Offers apology
After the incident circulated around social media, the 30-year-old took to Twitter to offer an apology.
"First of all I would like to apologize to you fans, to the referee for what happened. It was just a very bad day" he said.
"But it did not forgive my behavior in the match. Although I am a hot-head - though I've been right in most circumstances - I was wrong. But in the end it's only a tennis game."
Fognini was fined $27,500 at Wimbledon in 2014 for his outbursts and could be hit with a $250,000 fine should he be found guilty of a major offense. His highlights on tour this year has been a victory over the then-world number one Andy Murray in Rome and a title at the Swiss Open in July.