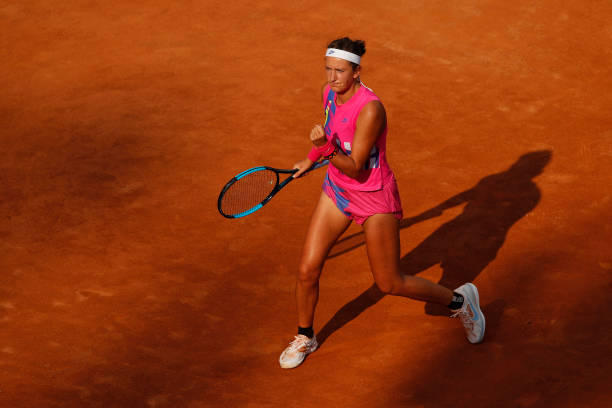 An interesting second round matchup at the Internazionali BNL d'Italia takes place on Thursday when third seed Sofia Kenin faces red-hot Victoria Azarenka.
Kenin is coming off of a fourth round showing at the US Open and is playing her first match in Rome after receiving a first-round bye while Azarenka knocked off Venus Williams in the opening round for her 12th win in her last 13 matches.
This is the second career meeting between Kenin and Azarenka with the American claiming a razor-thin close 6-4, 4-6, 7-5 victory in the quarterfinals of Acapulco last year on her way to the final.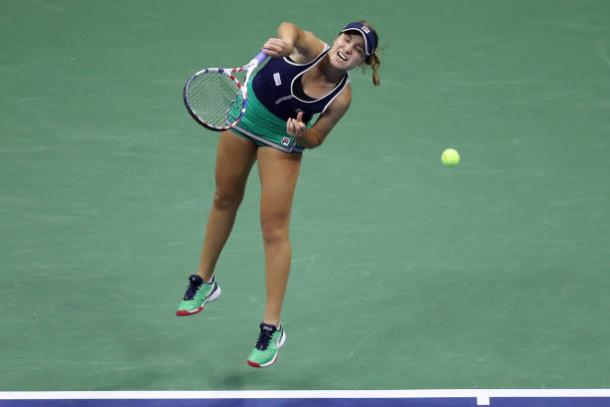 This will be the fourth match played on Center Court with the winner facing either qualifier Daria Kasatkina or Katerina Siniakova in the third round.
Analysis
This is a match that will largely be dictated by Azarenka. The key to her recent success is her ability to take control of the baseline with her backhand, a shot that is also Kenin's strength. The difference is that the Belarusian gets more pace on it while the American, who has one of the finest down the line backhands in the world, will use it more to extend rallies.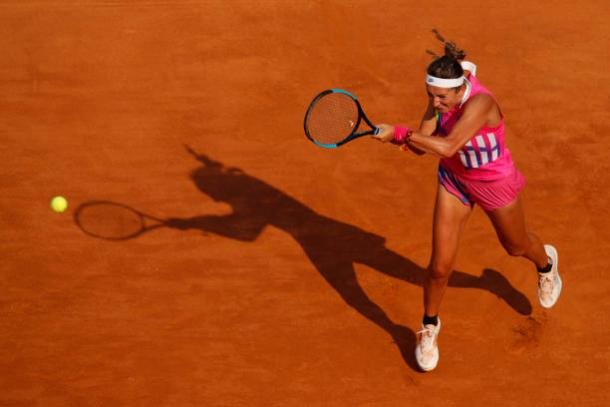 While not devoid of power, Kenin is going to need to play longer rallies and while Azarenka is not uncomfortable playing those type of points, it's really the way the third seed can win this match, by grinding. Another strength for the reigning Australian Open champion is her excellent inside-in forehand, which she can use to hit winners.
Where Kenin is going to have issues is on serve. It's a good serve, but attackable, especially the second serve. That's something that Azarenka will take full advantage of with her aggressive play off of the ground. She'll have to protect her forehand and read the play well in order to disrupt the rhythm that the American will try to get in.
Since they are doubles partners, there won't be a feeling-out process despite this being just their second career meeting. Another factor may be if fatigue starts to set in as Azarenka as this will be her 15th match in the last month, something she isn't used to since her comeback, although she hasn't shown any signs of slowing down recently.
Assessment
If, as mentioned above, fatigue doesn't catch up to Azarenka, she should win this match. She's red-hot, has the ability to overwhelm Kenin with her power and will take advantage of any chances presented to her. While the American is certainly capable of outlasting the world number 14, she doesn't have the weapons to keep up with Azarenka in this form.
Prediction: Victoria Azarenka in straight sets