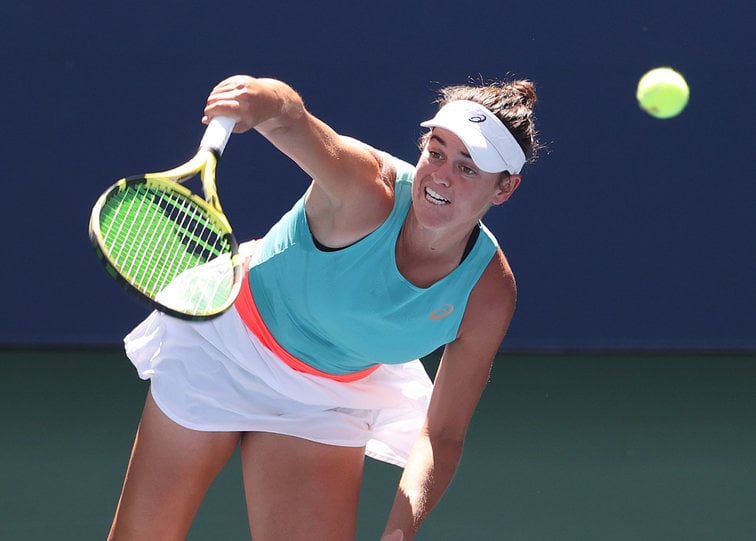 Jennifer Brady has undergone a transformation in her game and overall attitude. The American, seeded 28th at this year's US Open, has changed her way of thinking as well as stepped up her training and preparation.
All of this has served her well as she prepares to face 23rd seed Yulia Putintseva in her first career Grand Slam quarterfinal on Arthur Ashe Stadium.
Evolvement of her game both mentally and physically serving American well
Brady discussed what has improved in her game that has allowed her to break through to her maiden quarterfinal at a major.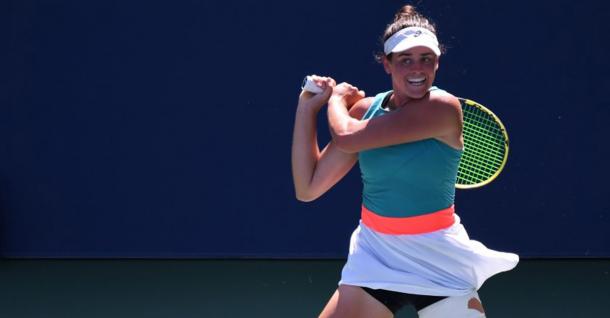 "For me physically and mentally, I think I have improved in both aspects. I have gotten a lot fitter. I'm able to, you know, maintain my intensity from the beginning of the match all the way until the end.
"Also, you know, going out there, I think, you know, having that physicality that I have, the improvement of my fitness I also have, that also brings improvement on the mental side, as well, knowing that I can play my game at a high level from, you know, the very first point all the way until the end without a dip in my physical abilities."
Having reached the fourth round at both the Australian Open and here in 2017, the American admits she wasn't ready to have such success on the biggest stage so early in her career.
"Yeah, you know, I don't think I was physically or mentally ready to make the fourth round of two Slams in one year. Definitely came as a huge surprise to me. Honestly, I didn't really believe I belonged at that level or that it was achievable for me.
"So to be honest, I wasn't physically or mentally ready for it. And, you know, this year, starting the beginning of the year, I felt like a different player. I'm not putting expectations on myself but also not surprised when i'm doing well at a tournament."
Attitude change in women's game with depth and parity of the tour
With the parity in women's tennis, Brady knows she has as good a chance as anyone to become a major champion and she's noticed a shift in the overall attitude in the locker room.
"Yeah, you know, I think right now the women's game is so deep. Anybody can win a major. It's just of how, you know, the draw really pans out. I think, you know, you had Sofia Kenin this year, won the Australian Open, and I know her very well.
"I think, you know, seeing the younger players, or other players, you know, winning majors and not just the same person, I think it brings a different fuel or fire for other players, as well. You know, they see that and they're like "Okay if they can win, I can also win".
A shift in her on-court attitude has been a key factor as to why the 28th seed has won nine of her last ten matches, including her first career title in Lexington three weeks ago.
"Yeah, you know, I think I would say my personality off-court, you know, i'm a very relaxed, chill person. I'm easygoing. You know, at times I can get pretty frustrated with myself on court. Recently I have just been going on court with not putting expectations on myself to perform well but instead to just focus on what I can control and just competing on every single point.
"You know, I think that's been a huge game-changer for me. Also, you know, knowing that I have the physical ability to perform and hang with the top players, that also takes off some pressure or stress from myself and my mental side."
Asked what it meant to beat Kerber in the previous round, she said "yeah, you know, it's awesome. It's been a rough year so far, 2020. But, you know, really happy with making the quarterfinals here at the US Open and hopefully I keep going."
Brady strikes a blow for college players, first since 1994 to reach US Open quarterfinals
The first collegiate player to reach the last eight in Flushing Meadows in 26 years, Brady talked about how her time at UCLA helped her gain the experience needed to perform on the bigger stage of the WTA Tour.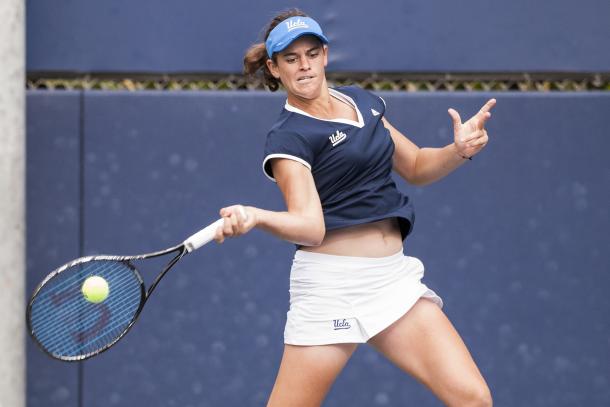 "To be honest, like, when I went to college, if you were to tell me that when I left, if I were to go into college in 2013 at UCLA and seven years from then I would be in the quarterfinals of the US Open, I would probably laugh. I would be shocked, because I just -- I wasn't ready when I went to college.
"I wasn't ready to play on the big stage. I definitely wasn't ready to perform or compete with any of these other players. So you know, for me, college was a big learning experience on and off the court, just growing as a person, becoming more mature.
"You know, also having Stella (Sampras Webster) and Rance (Brown), they made me fall in love with the game a little bit more. Really happy with my decision to go to UCLA."
She also spoke about the legacy of former basketball coach John Wooden, who won 11 national titles with the Bruins.
"John Wooden is huge at UCLA. Everything is really all about him. We have a lot of athlete, I guess, convention talks and things like that that's called Wooden Academy, and he was a legend. I think they are continuing to, you know, use his name and continue to use his name at UCLA."
Meditative walks helping American relax and focus
During the quarantine period, Brady decided to start doing what she called "grandma walks" for several hours a day, which is something her trainer had begun implementing.
"Well my trainer kind of got me started on walking 10, 15 minutes after meals, to help with digestion, things like that. And then I took it to another level because I was just home and there was nothing else to do. I would just walk in the neighborhood for, like, a couple of hours here and there, pretty much every day.
"You know, I tried not to just sit on the couch or go on Instagram and things like that. I was spending either practicing, training, or walking, and eating. Yeah, that was my life in quarantine. I wouldn't say it was exercise. It was more meditative, probably.
"Just getting my mind off of things. Just focusing on myself and nature. Just, yeah, enjoy being inside."