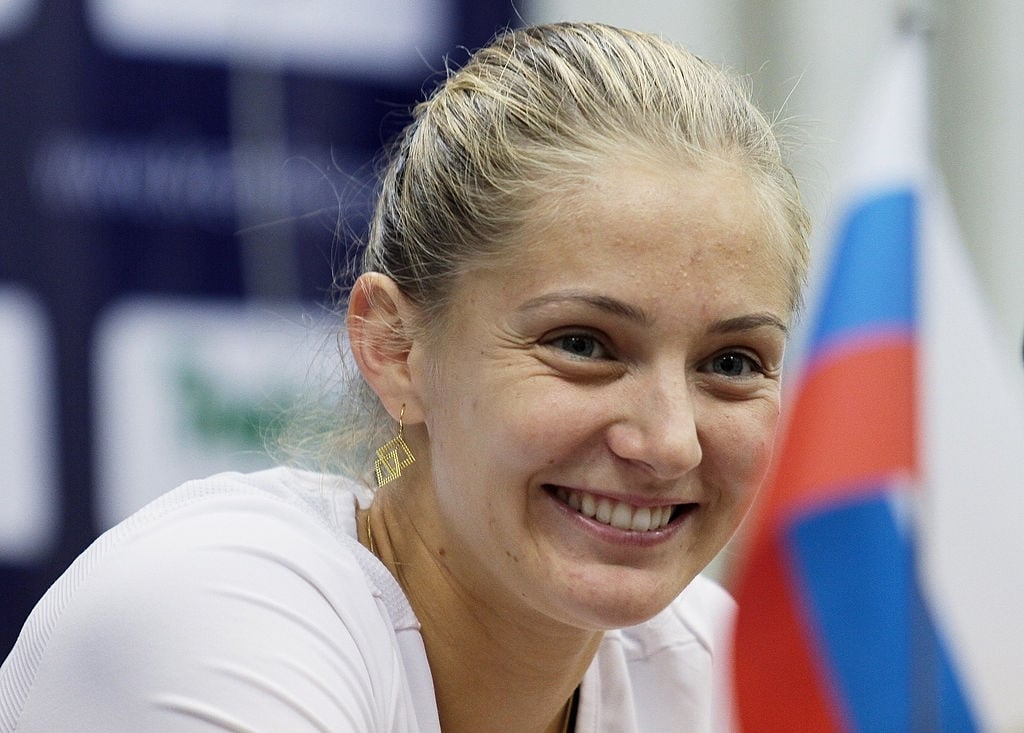 Anna Chakvetadze was one of the 'it' players in 2007. A steady rise since turning professional in 2003 saw her finish 2006 on the cusp of a top-10 debut. She did just that the following year, eventually cracking the top-five too, on top of four titles, one Grand Slam semifinal and two other quarterfinals, a maiden appearance at the WTA Finals, and helping Russia to its third Fed Cup crown to close out the season.
Tragedy struck at the end of 2007, however, when she was involved in an armed home invasion and robbery at her home in Moscow, in what was suspected to be a targeted crime. Chakvetadze was able to return to competition the following year but her career never reached the same heights again as a string of injuries ultimately forced the Russian to hang up her racket in 2013, with her last professional match coming in Tashkent 2012.
In an interview with Brazilian sports podcast, A Voz de Tênis, Chakvetadze talks about her tennis career, while providing more insight on the horrific incident she describes as 'one of the hardest times in my life'.
Chakvetadze recalls robbery incident: 'I thought those were my last moments'
Chakvetadze had just returned from Belgium, where she had taken part in an exhibition event alongside Justine Henin, on the day of the incident. "We were exhausted and we went to sleep. Suddenly, at three a.m., I was woken up. There were five huge guys in my house. I was laying down and I could not understand much of what was happening. They were wearing masks, dark clothes and looked huge," she said.
"I heard a scream from another room. I knew it was from my dad. My immediate reaction was to start to panic. To be honest, I thought those were my last moments. That seemed like the end to me."
"What I did not know at that time was that they had just hit my father in the head with a gun. They were heavily armed with guns and knives. Everything was really scary. They knew who I was, they knew I had just won a Rolex from the exhibition I had played the previous day. This was not a random robbery. It must have been planned for quite some time," added Chakvetadze.
"My instinct was to try go out of my room, but two strong men handcuffed me with a cord. They tied my wrists so tight that I could not feel my hand for days. The robbers threatened us at knifepoint and beat my parents to clear our safe."
"Suddenly one of the men that was in the small guest house with the housekeeper started to rush the others. I could not see all of them, but I heard it all from my room. It happened really fast. They took everything they could find. And the robbers found a lot before they ran away."
The experience left Chakvetadze insecure in the capital city, and her parents still live in that house today although she does not like it, not wanting to spend time there. She allows her two-year-old daughter no more than three or four hours a day there when she visits them.
"Honestly I wanted to sell that house. I still remember that night very vividly. But my parents are used to living there, they did get more security, but I can't see myself there anymore."
"I did ask myself a lot of times, 'Why did it happen to me?'. Some things in life you just can't control. It could have been way worse. Hey, I am still alive, my parents are alive, my brother is here… they are healthy. We continue to be involved in tennis, I am a tennis commentator now and I live in Ukraine."
"That was almost 13 years ago and we are not sure the right people were caught. People like these should be in jail. But I am not sure the guys that are in jail have actually been in my house. They were in masks. Police said that they caught the group, different nationalities… we did suspect maybe someone close was involved because we were changing the roof of the garage at the time and that's how they got in."
Chakvetadze 'happy to play tennis again', however, 'quality of tennis was not that high'
Chakvetadze called 2007 an amazing season in her then-young blossoming career, and thought that 2008 would be better. Unfortunately, her career took a dip after the robbery which affected her lot.
"But I am still happy that I could play tennis again since I thought that night would be the last in my life. I was pleased that I still could compete. Unfortunately, the quality of tennis was not that high," Chakvetadze said.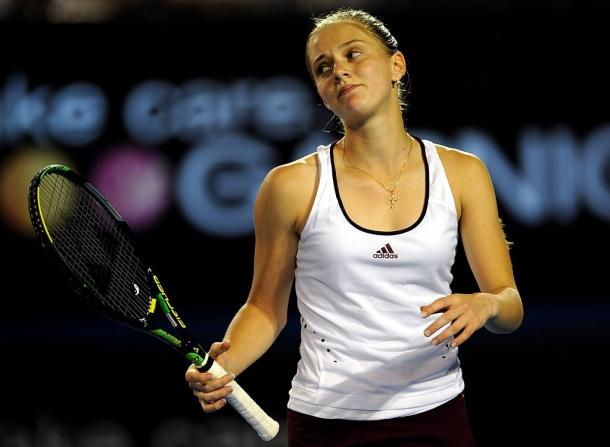 "I had also some kind of expectations during 2008 and it was getting worse and worse. It felt like it never ended. It definitely affected me. I lost ranking, lost all the points… I could not prepare for the tournaments. I think my main mistake was that I had to take a break and practice for two or three weeks and then play tournaments. But I did not do that because I wanted to play more, more and more. I did not work," she added.
"Something I would definitely change in my career if I could would be my schedule. It is tough for young players. When you are 18, you feel better than when you are 38. But still, I think there is a limit, there's always a limit, you can't push yourself."
"When you pass that line, there are consequences. I was pushing, pushing… and then I got sick, injuries or things like that. I had to be really prepared physically, but, of course, like all professional sports, it doesn't help your body. You are not becoming healthier, you are actually losing your health."
"I still remember about the match in 2011 against Caroline Wozniacki in Dubai when I collapsed on court. I was really sick before the tournament. I was in Moscow when my stomach started hurting and I had a feeling that I was really sick. My parents warned not to play but I insisted."
"Don't ask me how I won that first match against Daniela Hantuchova. In the next round, I played against Caroline, I lost the first set, then I was up and felt that my heart started beating really quickly. After that, I felt a really hard pain in the head as I fell down. I retired from that match slightly after collapsing."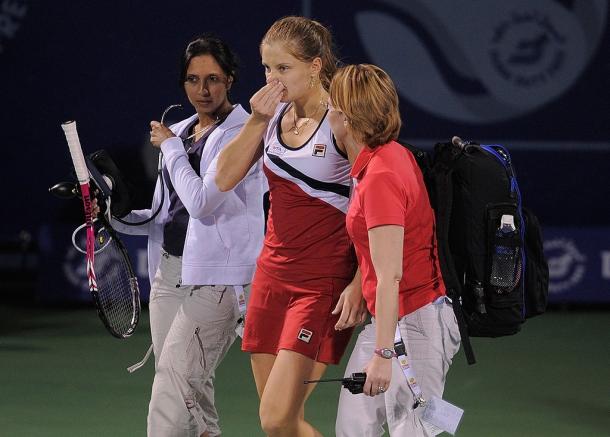 "The same symptoms returned twice again, in Indian Wells and Stuttgart." It left the Russian clueless as to her condition. Doctors told her it was an ear infection and that 'sometimes when you have ear infection and stomach infection, it comes together'.
"My main mistake was choosing to play Dubai, I should have taken some rest. I was pushing it too hard and then I got some problems with blood pressure during my playing schedule. I stayed at the hospital for two weeks after Stuttgart and I started to feel better, so I did not collapse anymore until the end of my career."
"I retired when I was pretty young. Usually you want to play until at least 30 years old. I quit when I was 25 because of chronic back injury. I still have some physical issues but it is okay for normal life. It was a successful career but I could have done better."
Chakvetadze revisits tennis career: 'I always tried to give my best in court'
Chakvetadze's four titles in her 2007 breakthrough year came in Hobart, Den Bosch, Stanford and Cincinnati. She also finished the year close to 60 wins, which included a 12-match winning streak on American hardcourts during the summer, where she won Stanford and Cincinnati, that ended in the hands of Maria Sharapova at San Diego.
Her biggest career title came at the Tier I-level Kremlin Cup on home soil in 2006, which made her the second Russian to win the title, after Anastasia Myskina did so in 2003 and 2004. Wimbledon remains the only Grand Slam event where she has never made the last eight, a last-16 appearance in 2008 being her best showing on the lawns there.
"I got in the top 5 in September of 2007. I had just reached the semifinals of the US Open, after two quarterfinals in Australian Open and Roland Garros at that same season."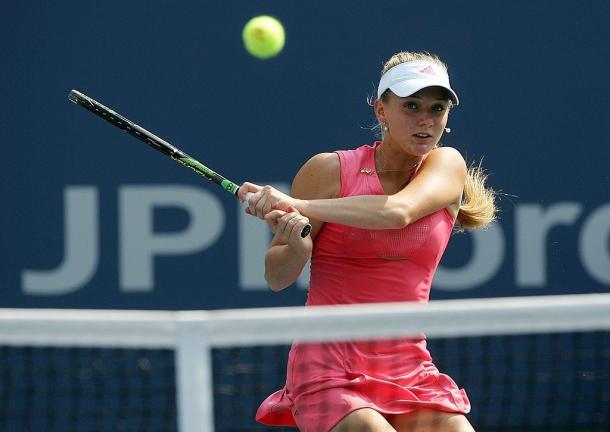 "My parents introduced me to tennis. They played for fun and we went on vacation to southern Russia, where I took my racquet the first time to play with my parents. My dad was a professional football player, but he quit when he was 21 years old to start his own business. He absolutely loves sports and when we came back from that trip, they put me in a tennis school twice a week. I remember always losing."
"It made me really unhappy. I was losing to other girls because I was not practicing enough in the beginning. But I changed that around with hard work. When I was 14, I won the National Championships. Most importantly, it made me believe that I could become a professional tennis player."
"I remember very clearly when I travelled to Miami with my father to play Orange Bowl when I was 16. No, I did not play well there. Despite losing in the third round, my father said 'Okay, we try professional tennis'. Honestly, I did not get it. I did not feel well during that tournament and he wanted me to play professionally. I trusted him and gave it a shot, though. That is how I started my journey."
"He was right, by the way. In the following year I started as the 371st in the WTA rankings and finished in the top 100. At 17, I was desperate to play the French Open and did not get into the qualifying. I was the third alternate and did not make it. The same happened in Wimbledon, one month later. When I did get the chance, at the US Open, I grabbed it."
"It was my first time playing a Grand Slam, but I managed to go through qualification and reach the third round to break in top 100. I beat Myskina in the second round and she was the number four in the world. We had a bonus points system. I got in the top 100 because of the bonus points. When I won that match I thought, 'Okay, I can be top 10 for sure'," the Russian stated.
"Don't you think it was an easy path? If I had to define myself in one word I would say hard-worker. I always tried to give my best in court, no matter what. I was not the strongest, I was not the fastest, I was not the biggest hitter. I had to think, a lot. My game was about tactic, about my technique. At the same time, I did defeat my opponents by fighting until the end."
"I tried to be inspired by wrestling, a sport I particularly love. They are almost fighting for their lives. My mother always told me 'No matter how you play, just try your best and fight'. Okay, mom. Thanks, that was great advice," Chakvetadze added.
"I felt really consistent in 2007. I always felt good playing on hardcourts in the US. The surface suits my game pretty well. For tennis fans it may look like a perfect year, but for me it was not that much. I was losing matches that I could win, but I did not."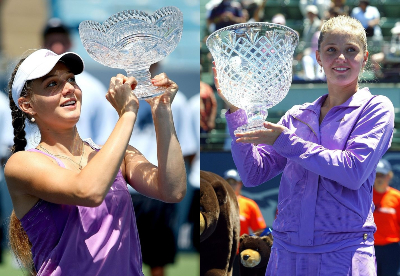 "I reached the semifinals in the US Open that year, but I did suffer the toughest loss against (Svetlana) Kuznetsova. I had expectations and I did win the first set. I wanted to play at least 50% of what I could. That was not the case."
"It was really big for me playing for a spot in the final of a Grand Slam at 20 years old. I was shaking with nerves and it was so windy. We both were playing incredibly awful. I just could not believe we were playing like that in a semifinal in front of a packed crowd. She beat me in the end and I was really disappointed."
"I remember crying a lot that day. I was crying at the press conference, at the hotel. I mean, I cried for two, three days. In Russian, there is an expression that translates as 'eating yourself'. You are eating all this negativity, all these feelings in that incredible painful situation."
"At some point, it is good. Because some players do not care after they lose a match, they go to a party or things like that. Most good Russian players have this reflection where they start to think about their mistakes for the better or for the worse."
"That is a challenge of being a player. You are supposed to understand your tactical and technical mistakes, learn from that and change the picture without being stuck on that moment. Because if you keep thinking about that loss too much, it becomes a huge problem," the 33-year-old explained.
"I went from number six to 18 in the rankings 2008, in the same year I withdrew from the Beijing Olympics. Two years later, when I was 23, I got out of the top 100 in July 2010."
Then, in a stellar plot twist, Chakvetadze found herself back in the top 100 after clinching the Portoroz title in Slovenia, and it saw her soar from 103rd to 74th in the rankings, eventually finishing 2010 ranked 56th. The Portoroz title was just her second since 2007, to go along with her Open Gaz de France title in 2008, two months after the home robbery.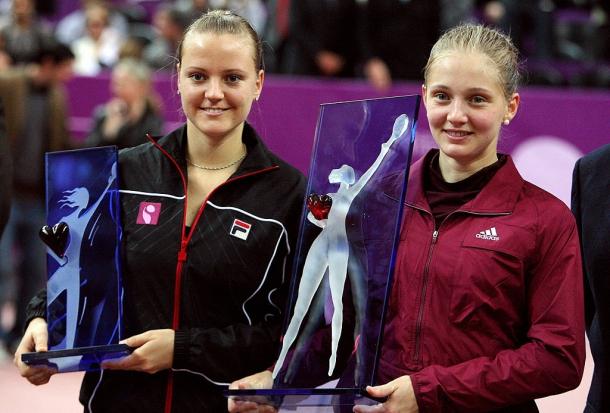 "In my mind I thought I could still get in the top five again. I tried to find my game with different strategics, changing my technique… I was really trying. The main point for me was that my staff was not really supportive. They were only supportive to congratulate. when a player is hard on himself… I was very hard on myself, thinking about these losses all the time, I was like pretty negative sometimes. Maybe too negative. I can't even be certain to say the most critical point since I was so hard on myself constantly."
"There are two different ways to cope with your player, for example: you can be negative, you can push your player with negativity or you can make some positive notes, you can support and sometimes… At this point, I needed some support from my close ones, which I did not get. And after, when I got the chronic back injury, my career was over."
"I almost had a chance to play another US Open. I was practicing with (Elina) Svitolina in New Jersey in 2012 and feeling in pretty good shape. But I did not get in the qualifying."
"After that, I played in Tashkent, my last tournament. I had bad cramps because of the chronic injury in the back. I was screaming on court, suffering to play. At that moment I thought I should stop, at least for some time. I have never played another official match."
Chakvetadze on life post-tennis: 'Onto the next chapter'
"The first year was especially tough. I was really depressed, it was really bad. The pain was really annoying. I could not get rid of it and did not want to go through surgery."
"Even if I did not play tennis anymore, some doctors said that I needed surgery in my neck and lower back, to put implants in my spine to stop the pain. That made me really sad. I was only 25. I felt the pain all the time."
"After that fixed my back and I started to commentate, started to think about my own academy, to see my friends more, to chat with them, to talk about different projects. It helped me a lot. I also got married, and now I have a little girl, Kira, two years old."
"It was a tough period of my life, but this was not the end. Life continues. Now finally I have time to see the world and something else besides the tennis courts. It could be better, it could be worse. Thankfully we were able to survive that night."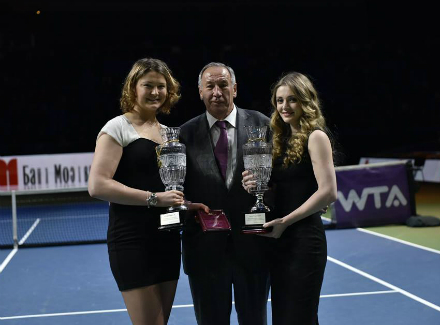 In a fitting send-off ceremony, Chakvetadze, alongside another compatriot in former world number one Dinara Safina, were honoured at the Kremlin Cup in 2014 for their achievements, the very tournament the former triumped at eight years before. Safina, like Chakvetadze, also called it quits after a plaguing back injury, announcing her retirement at the Madrid Open earlier that season.
"I am pleased I had that moment in my career, with tennis, tennis really suits my character. Onto the next chapter," Chakvetadze concluded.