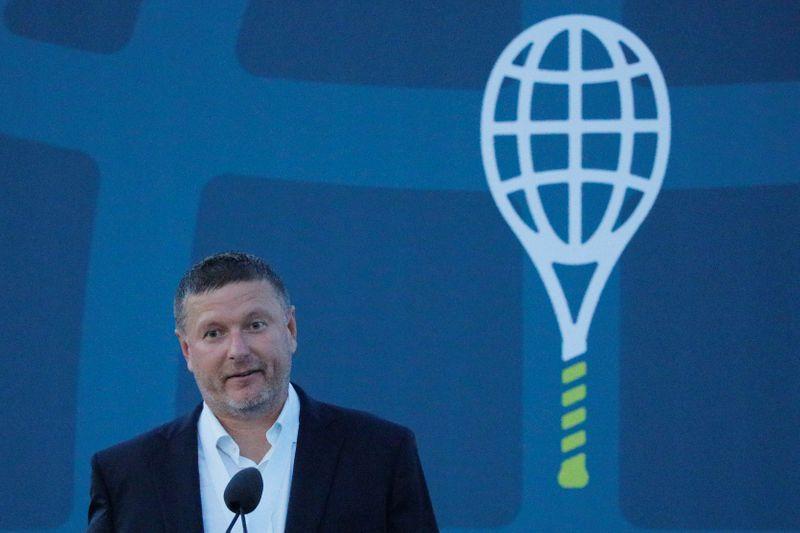 Is a Russian revolution here? According to two-time Grand Slam champion Yevgeny Kafelnikov, it may very well be. With three of the top 11 seeds at this year's US Open in Daniil Medvedev, Andrey Rublev and Karen Khachanov, the former world number one talks about how the trio are now being looked up to by young players in Russia.
Kafelnikov talks about potential for trio of young Russian stars
The Hall of Famer and fellow two-time major champion Marat Safin are icons in Russia alongside the many Slam winners produced on the women's side and the former world number one is noticing how the trio are now being looked up to by young players.
"If you go to the tennis clubs where juniors are participating, they don't want to be like Kafelnikov or Safin anymore. They want to be like Medvedev or Rublev or Khachanov. That's logical. It's a good thing for them to follow someone and be like those guys."
With Rublev and Medvedev reaching the quarterfinals, they became the first Russian duo to reach the last 16 (and now last eight) in consecutive years. Khachanov fell just short of joining them, falling to Alex de Minaur in five sets in the third round.
"It would have been nice if all three reached the fourth round but unfortunately Karen lost to de Minaur. That was a tough loss. I thought he had a good chance to be in the fourth round and in that case, it would have been spectacular, but that's life.
"Two Russians are in the fourth round and onto the second week and that's definitely a good thing for Russian tennis."
Rublev, Medvedev talk about each other's growth ahead of quarterfinal showdown
The matchup between Rublev and Medvedev is fitting as the two have known each other since childhood and are close friends to this day. Last year's finalist reminisced about their days competing against each other when they were young.
"I think we played a match when we were maybe 12 years old, or [he was] 11. and we were some of the worst juniors in tennis in terms of attitude that you could see", Medvedev said. We were crying, throwing the racquets over the fans. We were young, of course, so we hated to lose. I was doing only lobs at the time. I don't think he was hitting the ball as hard as right now. They were crazy matches."
He also remembers a time they lost in juniors and met another junior, former French Open champion Jelena Ostapenko.
"We had a great time", he said. Jelena Ostapenko was also there. Nice memories. All of us are on the top level now."
Rublev became the youngest quarterfinalist at Flushing Meadows since 2001 when he reached the last eight as a 19-year old, ranked 53rd. Now 14th, Medevedev has noticed the changes in his friend's game.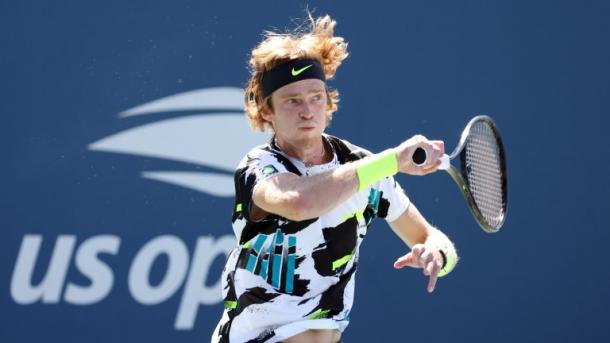 "We knew he can play amazing tennis, just unbelievable tennis. But if he was not there yet [it] meant he was not as consistent as [he] could have been. Now he's really consistent. Every tournament he plays he does good. The start of the year was amazing for hi, so hopefully he will continue like this."
Indeed it was. Rublev won Adelaide and Doha, starting the year 11-0 and for his part, he talked about how Medvedev has transformed himself, reaching six consecutive finals last year, including here, losing a five-set thriller to Rafael Nadal.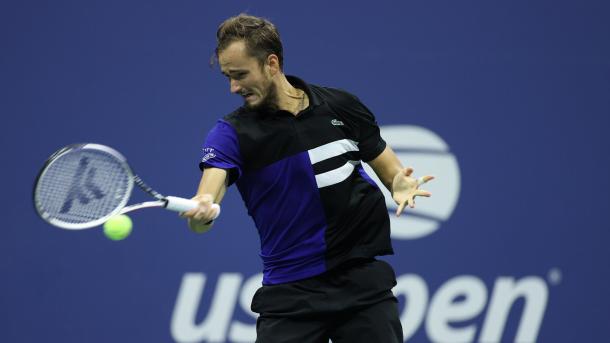 "He has an amazing serve, amazing return. [He] has amazing legs. [He is] an unbelievable fighter. He brings all the balls [back in play]. He fights no matter what. His style of the game is really, really, unusual, so you cannot rush with him. He forces you to play not your style of game. He forces you to play a little bit slower. He forces you to wait more, play longer rallies.
"Many players maybe in one moment after one hour playing this type of game, type of style, they start to stress, they start to give up. They start to rush, they start to go for the shots, try to play shorter rallies and in the end they miss more than they make."
Two-time major champion optimistic for future
Kafelnikov knows the men have struggled in recent years and is hopeful that the success Medvedev, Rublev and Khachanov have had will continue.
"We've been struggling on the men's side especially with players consistently reaching the second weeks of Grand Slams. We almost had three guys, so we could not be happier than with what we are seeing right now. For the fans and the supporters, it's quite a good thing.
"Tennis is still a big sport in Russia. It gets a lot of coverage on the TV, in the media. Tennis athletes are well-recognized in the country. Medvedev with his results has definitely [increased] his image and has become a much more recognizable sports figure in the country for sure.
"If he continues like this he might become bigger than all ice hockey players or football players. That's totally in his hands, whatever he does on the court. If they [all] continue their success, they're definitely going to be more recognizable."