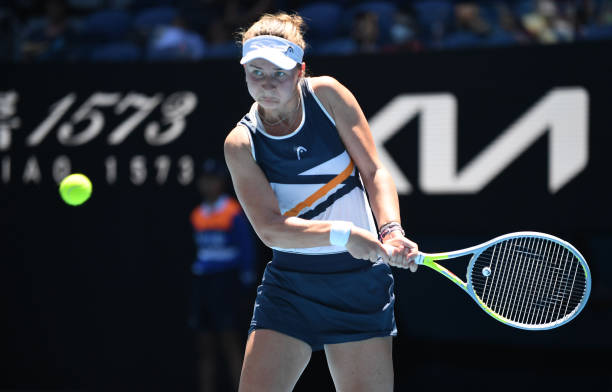 The first semifinalist of the 2022 Australian Open will be determined when eighth seed Barbora Krejcikova takes on 51st-ranked Madison Keys.
Krejcikova has coasted through three of her four matches with her only challenge coming in the third round from 26th seed Jelena Ostapenko, who led the reigning Roland Garros champion by a set and a break before the Czech rallied.
Keys also has moved through the draw without much difficulty except for her third-round encounter with Qiang Wang, where the Chinese also led by a set and a break before the former semifinalist came back to win in a third-set tiebreaker.
This is the first meeting between the two players with the winner advancing to the semifinals to take on top seed and heavy tournament favorite Ashleigh Barty or 21st seed Jessica Pegula.
Analysis
These two go about achieving their results in very different ways. Krejcikova has excellent variety and is solid from all areas of the court, especially at net, where she is one of the best players in the world.
By contrast, Keys will want to dictate points from the baseline with her incredibly powerful game, which also includes her serve. The American is going to need to win a lot of free points off of it while keeping rallies short.
Patience will also be key as Krejcikova will try to drag Keys into many long rallies and use her superb backhand to hit winners from. While no lightweight with her shots, the Czech can also inject pace into her groundstrokes as a surprise tactic.
Movement is where the fourth seed has a huge edge as she is a terrific mover along the baseline and can use that advantage to her benefit in long rallies to change the direction of the ball to push Keys all over the court.
Conclusion
In many ways, both players have gotten this far in similar fashion: relatively easy matches except for the third round where it looked as though both would be shown the door.
It may take a few games for the two to feel each other out, as it normally does in a first-time matchup and a case can be made for either player.
Krejcikova is as solid as they come, often doesn't beat herself and for someone who has power, is armed with a beautiful all-around game, something rarely seen in this era.
Keys is on a roll, has been playing lights-out and will continue to enjoy the quick courts that will aid her enormous game, where she could overpower the Czech.
It's tough to call a winner, but i'll take the steadiness of Krejcikova to see her through to the last four.
Prediction: Barbora Krejcikova in straight sets