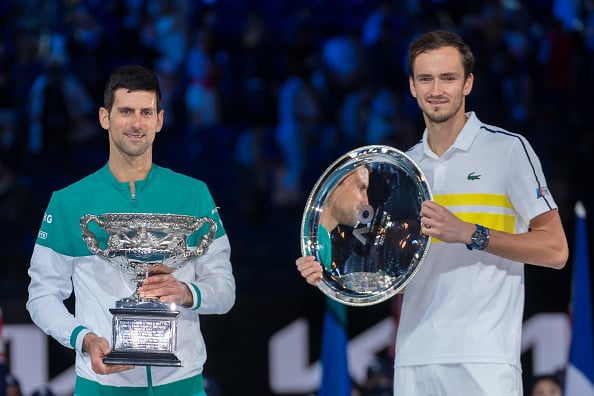 The last major of the year comes with two major headlines: Novak Djokovic's quest for 21 and the number of star players missing due to injuries.
After being denied a chance at not only a Career Golden Slam but a potential Golden Slam on the year, the world number one looks to achieve what no singles player has done since Steffi Graf in 1988.
The budding young stars on the men's side occupy the three other top seeds as they Daniil Medvedev, Stefanos Tsitsipas, and Alexander Zverev try to stop the Serb from making history.
Djokovic's Quarter
The 20-time major winner has a straightforward draw and has to like his chances to cruise into at least the last 16. His projected round of 32 draw is David Goffin, Mackenzie McDonald, or Kei Nishikori. He holds dominant records over both Goffin and Nishikori.
Breakthrough Player of the Year candidate Aslan Karatsev and Australian Alex De Minaur make up the contingent that are favorites to challenge the Serb in the last 16.
What many expect is Djokovic to have a rematch of the Wimbledon final with Matteo Berrettini in the quarterfinals. The Italian has only played once since Wimbledon, playing at the Western and Southern Open in Cincinnati. He won his opening match in three sets before losing to Felix Auger-Alliassime.
However, the threat of Hubert Hurkacz, a Masters title winner and Wimbledon semifinalist looms in this part of the draw.
Quarterfinals: Djokovic vs Berrettini
Semifinalist: Djokovic
First Round Matches To Watch For: Mackenzie McDonald vs David Goffin, Taylor Fritz vs Alex De Minaur, Fabio Fognini vs Vasek Pospisil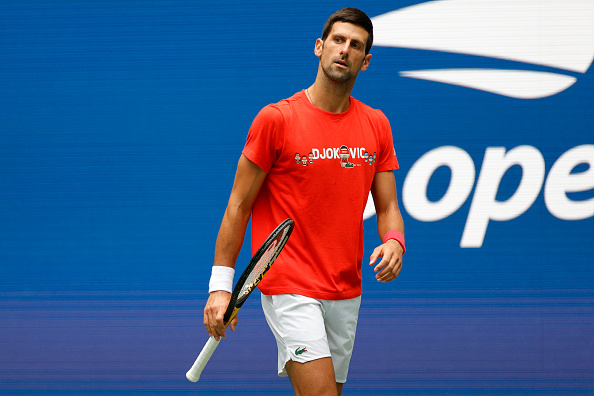 Zverev's Quarter
Alexander Zverev has had a brilliant summer. He won an Olympic gold medal and won the Western and Southern Open. Despite the personal accolades, a large cloud looms over him with the domestic assault allegations from his ex-girlfriend Olya Sharypova.
He has since released statements and talked about it in press, but there are still plenty of skepticism with both his statement and answers. The German looks to try and do one better than his US Open final last year where he was two points away from winning a maiden major title, but he's not going to have an easy draw to get to that point again.
American Sam Querrey isn't the best opener as he can put pressure by holding service games easily, and a lot of the German's success hinges on if he is serving well.
Gael Monfils and Jannik Sinner are potential fourth-round opponents and just overall potential threats for a deep run.
The bottom half of Zverev's quarter actually hosts the other two singles medalists from the Olympics with Karen Khachanov and Pablo Carreno Busta. The Spaniard has been one of the inform players since the Olympics ended. Solid runs in all three of his tournaments have him ready for another deep run at the US Open.
Quarterfinals: Zverev vs Carreno Busta
Semifinalist: Zverev
First Round Matches To Watch For: Alexander Zverev vs Sam Querrey, Sebastian Korda vs Nikoloz Basilashvili, Karen Khachanov vs Lloyd Harris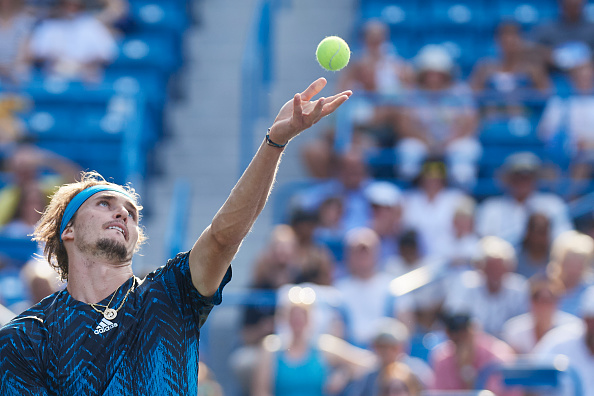 Tsitsipas' Quarter
Stefanos Tsitsipas was drawn a blockbuster first-round match against Andy Murray. The Brit showed flashes of what he has at the Winston-Salem Open but was still outmatched in the end. The Greek reached two semifinals after the Olympics but faltered at each point.
Cameron Norrie has had a brilliant year and has earned his right to be one of the seeds in this section, a potential third-round opponent for Tsitsipas. However, Norrie faces young Carlos Alcaraz who made waves last week in Winston-Salem.
The top part of Tsitsipas' quarter is the interesting bit. With the likes of Andrey Rublev, Roberto Bautista Agut, Nick Kyrgios, and Felix-Auger Alliassime all there, the threat of one of those guys meeting and potentially beating him for a spot in the semifinals looms. Rublev is coming off a Masters finals in Cincinnati while Bautista Agut and Auger-Alliassime can go toe-to-toe on the ground against the Greek.
Quarterfinals: Rublev vs Tsitsipas
Semifinalist: Tsitsipas
First Round Matches To Watch For: Andrey Rublev vs Ivo Karlovic, Frances Tiafoe vs Christopher Eubanks, Roberto Bautista Agut vs Nick Kyrgios, Cameron Norrie vs Carlos Alcaraz, Pierre-Hugues Herbert vs Adrian Mannarino, Stefanos Tsitsipas vs Andy Murray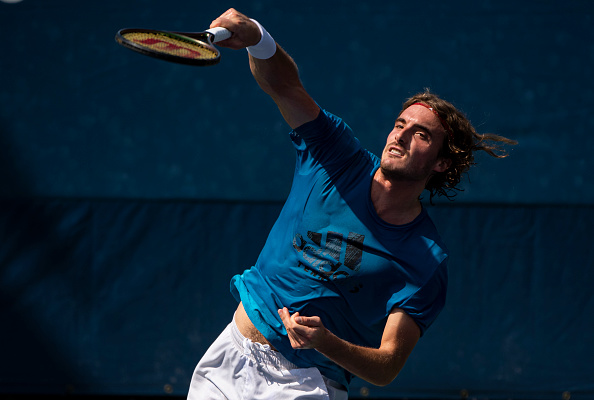 Medvedev's Quarter
2019 US Open finalist Daniil Medvedev must also like his chances for another deep run in New York. He has made the final four in his last two US Open appearances, losing out to Dominic Thiem last year.
He has quite a favorable draw ahead, starting with Frenchman Richard Gasquet. The likes of Marin Cilic or Philipp Kohlschreiber are potential round three opponents followed by Grigor Dimitrov or Dan Evans as the favorite to meet him in the last 16.
The Russian won the National Bank Open in Canada and was tearing through the draw in Cincinnati before "Camera-Gate" took place and was also halted by his compatriot Andrey Rublev in the semifinals. When looking at the draw, even his potential quarterfinal opponents must come to his liking.
Casper Ruud is the other top seed in this section. While he has shown he can play on the hard courts, his prowess on the surface still isn't up to par like the others in this part of the draw. John Isner or Diego Schwartzman each offer up something different when they play.
The Argentine prefers a groundstroke and methodical based playstyle while the American often relies on his serve. Either way, you'd expect the Russian to be able to pick apart each of their games using his unique playstyle.
Quarterfinals: Medvedev vs Schwartzman
Semifinalist: Medvedev
First Round Matches To Watch For: Casper Ruud vs Jo-Wilfried Tsonga, John Isner vs Brandon Nakashima, Alexei Popyrin vs Radu Albot, Marin Cilic vs Philipp Kohlschreiber, Daniil Medvedev vs Richard Gasquet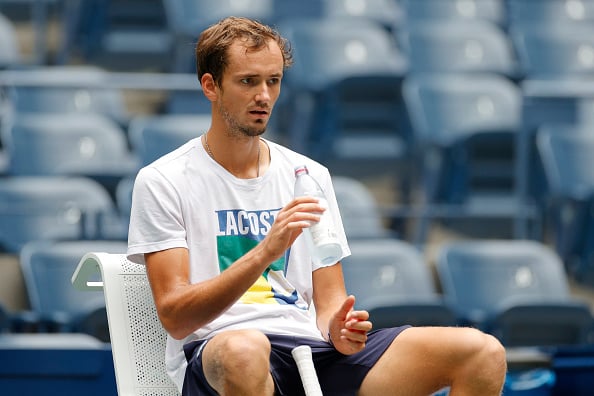 Semifinals and Finals Predictions
Semifinals: Djokovic def Zverev, Medvedev def. Tsitsipas
Finals: Medvedev def. Djokovic