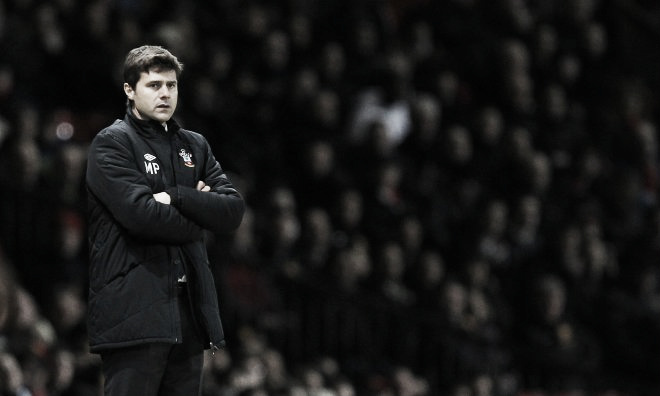 18th January 2013, the day Nigel Adkins was sacked from Southampton after a very successful two and a half year stint at Southampton, in which the Saints won back to back promotions. There was a huge furore over sacking Adkins as amny fans believed that the club were heading in the right direction under the guidance of the Englishman. Mauricio Pochettino was appointed as the new manager.
Pochettino, like Nigel Adkins, had a successful managerial start to his career. At Espanyol he gained many admirers including Pep Guardiola, who stated, "I feel very close to Espanyol's style of football", due to the team's expansive attacking play. Espanyol were 3rd from bottom in La Liga and Pochettino didn't had a good start but some divine intervention helped them to finish strongly to achieve a respectable 10th position. In the following campaigns Espanyol finished 11th, 8th and 14th respectively under him. Season 12-13 wasn't his best of season however, and on the 26th of November 2012 following a 2-0 loss to Getafe, Pochettino left Espanyol. Perhaps Pochettino's most notable contribution whilst at Espanyol was his revamp of the youth system, and subsequent promotion of many young players into the first team.
Pochettino's Tactics:
Southampton usually played 4-2-3-1 under Pochettino with the fullbacks in more advanced positions. Southampton pressed from the word go, whilst maintaining a high defensive line. The defense were also helpful for the attack as they attempted more long balls under him. The tactic was simple: lose the ball, try to gain it immediately by pressing instead by retreating and waiting for the opponent to lose possession. Unsurprisingly thanks to the kind of football Soton played under Pochettino, they made the highest tackles per game(21.6) and highest interceptions per game (20.5) in Premier league last season. Also, they averaged 10.8 fouls per game. Soton were flexible in their approach too, for example: against Reading they changed their tactics from high pressing to more possession based football.
Here's a comparison of how teams fared against Southampton's pressing football under Pochettino:
A key component in Pochettino's pressing machine has been Schneiderlin, a player whose influence on the team cannot be undermined. Here is a numerical look at his 2012-13 season:
Pochettino has had a good start to his Southampton career, in spite of flirting with the relegation zone at one point. With new signings like Wanyama and Lovren, we can expect them to push on next season finish around mid table and who knows? even inside the top 10.

Special thanks to Soham Kamat for the graphics.
Feedback and Criticisms regarding the article are appreciated.
@TypicalBlueMoon