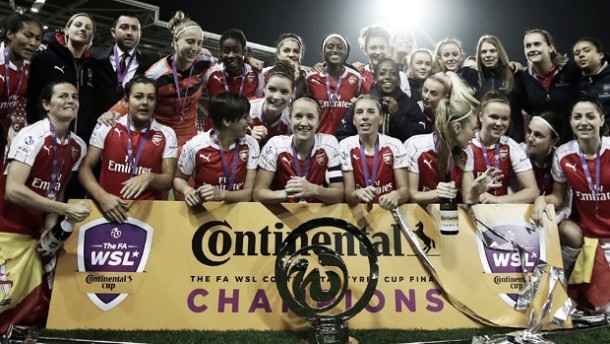 The 2016 FA WSL Cup, also know as the Continental Types Cup for sponsorship reasons, will adopt a knockout format for the first time, the FAWSL have confirmed.
During it's five years as a competition, the cup has always consisted of regional groups, with the winners of those entering a knockout round in the latter stages, but it will take the format of a traditional cup competition as of next year.
Major changes
Previously, the cup had group stages and, for the first time in 2015, then moved into a quarter-final stage which was a straight knockout format, having just resulted in a semi-final stage prior.
The group stages were regionally based, taking into account both finances of the clubs and also time, with WSL 2 not a professional league and the players having full-time jobs outside of football.
However, with the progression that the game has made in England this year, the FAWSL have seen it fit to move to a knockout format, the same as the FA Women's Cup has.
The competition in 2016 will have a Preliminary Round, which will include the bottom six ranked sides in the FAWSL. These teams are those who finished in the bottom five in the WSL 2 last season and newly-promoted Sheffield FC.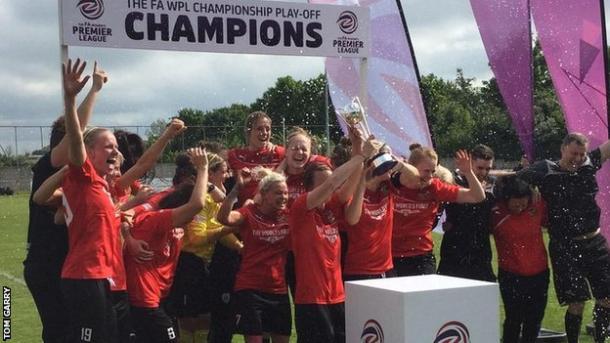 The three victors will then progress to the First Round, where the remaining 13 FAWSL teams will await them.
In round one, the WSL 1 sides will be seeded and will all face WSL 2 teams, though the latter will be given home advantage for the ties.
Alterations made for development
Speaking to the FAWSL's official website, FA Director of Football Development and Participation Kelly Simmons announced that the decision to change to this new format was made "after speaking to [the] clubs and other stakeholders."
Simmons said that the FA "felt it was the right time" to make these changes and that they can "reduce some of the issues" that occurred in the previous format, "such as dead rubber games" in the group stages.
The main aim of the changes is to "bring the excitement of a knockout competition," which will make the cup "much more competitive" and "exciting" for both "players and supports alike."
However, Simmons stressed that the FA were keen to "still ensure" that WSL 2 teams "get to face" superior opponents, "providing development opportunities."