Championship strugglers Bolton Wanderers' financial fortunes have taken another downturn with the news that Her Majesty's Revenue and Customs (HMRC) has issued the club with a winding-up petition.
The Trotters are reported to be in over £170 million worth of debt, owing around £600,000 in taxes and some periods of time recently without paying playing staff their wages.
Bolton had asked for more time to either sell the club or find the money to pay the outstanding taxes, but HMRC have served the petition regardless.
It has previously been reported that there are four parties interested in buying the stricken club, who were relegated from the Premier League just three years ago.
'A critical financial position'
However, with the threat of administration and a resulting 12-point deduction looming ever larger, some are worried that Bolton's short-term future as overwhelming relegation favourites could put off potential investors.
Acting financial advisor Trevor Birch has been quoted on the club's official website as admitting that Bolton remain "quite clearly... in a critical financial position", but that they will continue to try and find funds as a short-term solution to win some "breathing room" in which to consider their options.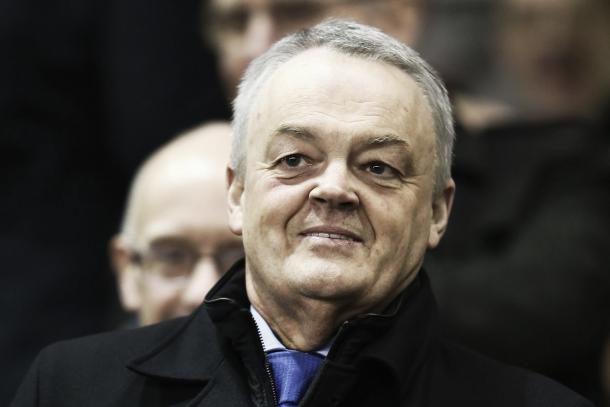 Financial advisor Trevor Birch - image via Lion of Vienna Suite
Speaking with BBC Radio Manchester, manager Neil Lennon claimed that he continues to harbour some hope that the club can avoid administration.
Former Celtic boss Lennon assured that Birch has "a few plans" to avoid a potentially catastrophic situation, but conceded that a points deduction would leave his side simply "fulfilling fixtures" for the rest of the season as a League One team.
Bolton's financial struggles are mirrored on the pitch
Bolton are already four points shy of safety at the foot of the Championship table, while they haven't won a game in any competition since a 2-1 win over Wolverhampton Wanderers at the beginning of September.
Things don't look to be getting any easier on the pitch, with a difficult trip to promotion-chasing Hull City this weekend and potentially vital clashes with fellow relegation strugglers Rotherham United and Charlton Athletic following later this month.