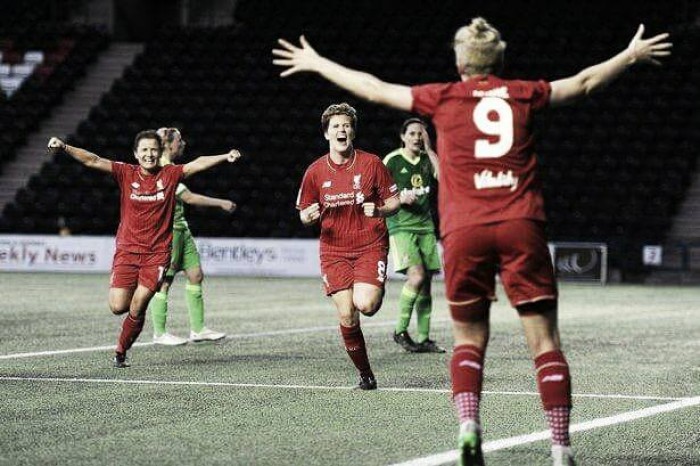 Doncaster Belles have completed another signing in the transfer window as Natasha Dowie arrives from Liverpool.
The signing certainly shows their intent in 2016, with the England international striker arriving to bolster their squad following promotion to the top flight.
Despite not being picked for the summer's World Cup squad, Dowie has an impressive record of five goals in 12 games for her country and was involved in the run-up to the competition, just missing the cut at the end.
With 14 goals this season for the Reds, she will hope to continue this form with Doncaster in 2016 and improve her chances of getting more opportunities with Mark Sampson's side as they eye up qualification for Euro 2017.
Dowie determined with Doncaster
The ambition of the Belles has been underlined with this signing, that is no question. Having been on-loan for two months in Australia with Melbourne Victory, scoring two goals in five games, Dowie flew back to the country to sign with Doncaster and expressed her desire to win trophies with the club.
"I want to win silverware. I'm a winner full stop," the striker told the Belles' official website. She continued, saying she has come to the club "to win things - or at least challenge until the end."
With the signings the Belles have made, there's no reason why they can't do more than just stay up in 2016 too - especially after Sunderland's achievements in 2015. Becky Easton and Katrin Omarsdottir both arrived from Liverpool yesterday as well, whilst Courtney Sweetman-Kirk, scorer of 25 goals this year, also committed her future to the club.
Dowie will hope to form a great partnership with the latter, with her saying that she wants "to bring lots of goals to the club this season," hoping that the fact that she is "a hard-worker who never gives up" will help her do this, as well as help her be "appreciated by the players and fans."
Perfect move
After a tough season with Liverpool, the club finishing second-from-bottom in the standings despite entering the campaign as reigning champions, Dowie is just one of a few players who have seen it as time to move on.
With Doncaster, she sees "an exciting, up-and-coming team with a great set-up," describing this as just one of the many reasons why she decided to sign for them over other clubs.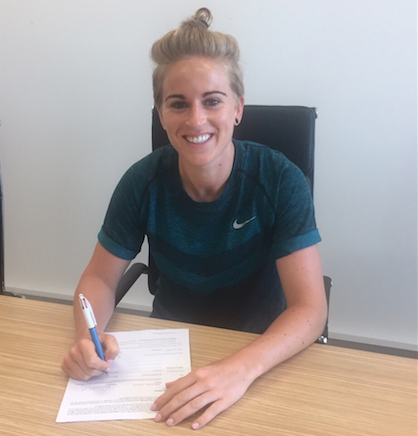 On top of this, she "know[s] a lot of the players" at the club and therefore knows that they, "as well as the staff," are all "great characters on and off the pitch" - saying "the offer [she] was given ticked all of the boxes."
It is also a move that will allow Dowie to challenge herself and "keep improving." She said that she "never stop[s] wanting to learn and be better" and that she also wants to use her experience to "help develop players."
"I'm very pleased," she continued. "I can now get excited and focused for the new season after signing professional terms."
Manager over the moon
Speaking about the completion of Dowie's signing, Doncaster boss Glen Harris admitted he is "delighted" with the business as it is "a significant statement of intent" from the club.
Harris revealed that "several clubs were keen to secure her signature," making him even more "pleased" that she has chosen to sign for the Belles, "which again, with another quality signing, sends out a strong message."
He described the striker as "a winner" and a player who has the "ability and desire to succeed" - something he is looking for her to bring to a Doncaster team who could defy expectations this season if they keep up this standard of business.