 Jürgen Klopp praised his young Liverpool squad for their performance despite being forced to another FA Cup replay as they drew 0-0 with West Ham United on Saturday.
The German made as many as 10 changes to the team that progressed to the Capital One Cup final just four days' earlier, with Kevin Stewart, Steven Caulker, Cameron Brannagan and Joao Carlos Teixeira amongst those to come in.
The Reds had the better of their Premier League rivals throughout, but were unable to beat the imperious Darren Randolph - who produced save after save to set up another fourth-round meeting between the two teams.
And Klopp, speaking to journalists after the full-time whistle, lauded the level of their performances despite acknowledging the frustrations of having another fixture added to their packed schedule.
Klopp admits performance would have been better if youngsters played as they can
"They did really well," assessed Klopp post-match, explaining that just "five weeks ago" Kevin Stewart was at Swindon Town where he "didn't play too often" and said that Brad Smith has made "a big step in the right direction" which is "really cool."
He also said that second-half substitute Sheyi Ojo "again did well" and said there's "a lot of potential" in the squad as he also mentioned Jerome Sinclair, saying it's "very important" that the players "show it" and not that people "know about it."
Klopp explained that the coaching staff must show them that they "see their steps" which is what he said they "tried" to do, saying: "If they could have played as well as I trust them to, then it could have been a lot better because I know they can do better."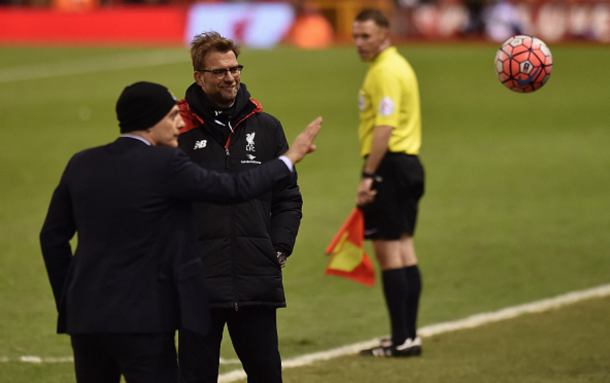 Regardless, the boss insisted that they played "really good" and declared himself "pleased", going as far to say that they "deserved to win tonight", but said "it is like it is" and said the team for the replay maybe won't be "too far away from this team."
Klopp pleased with how Liverpool "did really well" against full-strength Hammers
Asked for his thoughts on having to face a replay, which means February will now include at least seven games after this their ninth game of January, Klopp said: "It is how it is."
The German called the "most important thing" the fact that their line-up "was not disrespectful" to the competition, which he said was something he was asked before the game, insisting it was "really the other way around" and the team he selected gave them "the best chance to go through."
He said that the young team "did really well" and said that because they have "not played too often together" they "did well" and "defended well" with a "good structure in the game."
The Reds boss also praised the team as he said they "made chances and played bravely" which he called "really good" but admitted "at the end" that it was a draw although they had the "bigger chances."
He called it "only one part of the game" and declared that they "should have used them" and "scored in one or the other situations" but explained: "That's how it is. Now we play again."
But he didn't reveal much when asked about whether the youngsters could earn opportunities in the Premier League for Klopp's side this season, replying that youngsters "very often have waves in their development" and said it "can be good" or if you "bring them in in the wrong moment, then it's not too good for their development.
He explained that they are constantly monitoring the best talents in their Under-21s, saying they have "a few of them always in our training" but that it's "not the moment to talk about who will break throughout" because they have time and "enough pressure" on their shoulders already.
He insisted that the media shouldn't "make that pressure bigger" and said the club will "try to push them" and "try to help them" so that "hopefully all of them will play sometime in the starting line-up."
Manager says Reds cannot moan about fixture schedule too much
Klopp joked that he doesn't know "where they will find a space for the replay" and suggested that it might be "in the morning when we play [again] in the afternoon!"
But the boss says they'll "have to play it" as he acknowledged their busy schedule and the fact they have "another game against Everton that they have to find a place for" - but said that the only thing they've created "until now is next games and games plus" with "going to the next round" and "getting to the final."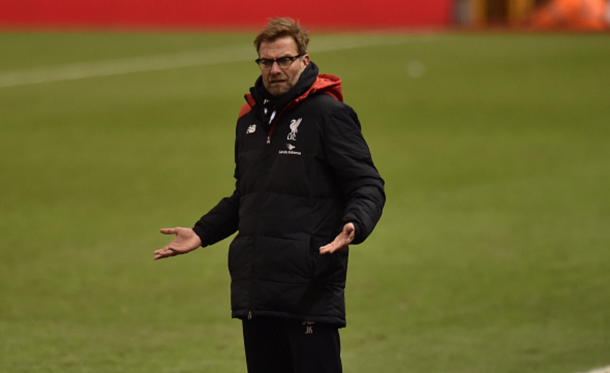 He insisted that it's "nothing to moan about" and that they must "decide who we can send into the games" and "hopefully a few players come back from injury."
Klopp also said that it's "very important" that Dejan Lovren played against West Ham and said he "did really well" in difficult conditions, calling the wind "an issue" and saying it was "difficult" for the players to get under the ball and head it.
But he said he was pleased with the fact they "stayed concentrated" and "did really well" - reiterating that he is "really pleased" with their performances and "pleased for them" that they "could show that they are now sometimes ready" when they are called upon.
Reds will try to progress to the next round in the replay, insists Klopp
Despite the replay handing the Reds an extra game next month, Klopp says he will not overreact and recruit any new players because of that, saying "one game more" should "not be the reason" to bring new players in.
Instead, he referred to his first-choice players having the day off and said they will "again have fresh legs" for Tuesday night's trip to Leicester City, which is "good news" according to Klopp.
He said that they "tried all, did all and gave all" but admitted that, immediately afterwards, it "doesn't feel too brilliant" to face another game but said that they will "see the chance to go into the next round again" and "will again try everything."
The Reds boss said that it's "an intensive time" but hoped that "one player or another will come back from injury in the next few players" in order to give them "enough players" to get through their fixtures.
With the January transfer window closing on Monday night, Klopp concluded that "for what happens in the transfer market" reporters will "have to wait in the next 48 hours" to "see if something happens or not."