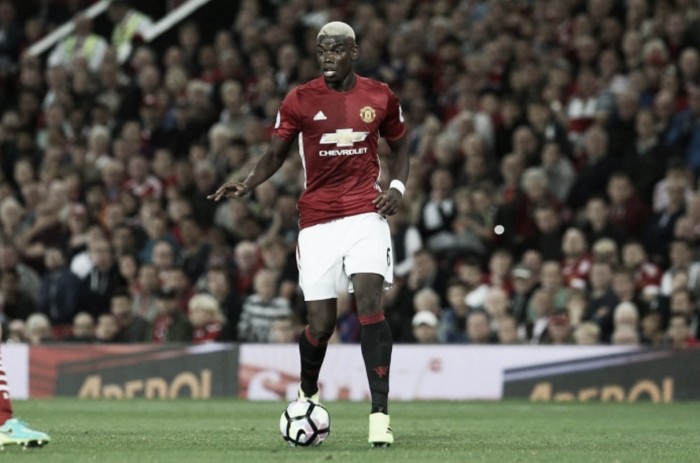 Former Arsenal midfielder Patrick Vieira has advised his fellow countryman Paul Pogba to play his natural game in order to be successful in Premier League.
Pogba returned to Manchester United this summer for a world record fee of £89 million, after spending four years at Italian champions Juventus.
Vieira believes that there is no need for Pogba to try to emulate Cristiano Ronaldo or Lionel Messi, commonly considered the two best players in the world.
The France international will be surely a key man for Jose Mourinho's United, as he showed in his debut in a 2-0 win over Southampton last Friday.
Pogba needs to find the perfect balance
Vieira admitted that to the Daily Mirror that he is "a massive fan of Pogba" and further added that English culture will be different for Pogba and he needs to adapt it quickly.
He believes that "the Premier League is different" and that "there will be a lot of pressure on his shoulders because of the price tag and expectation."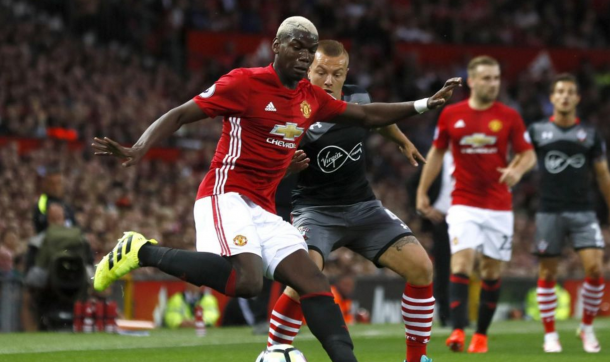 The New York City FC coach also suggested that Pogba needs to "find the right balance because if he thinks he will win games by himself that will be a massive mistake for him."
He also warned that if "people are expecting him to score 40 goals a season, that will not be the case, but he can make a difference with his physical and technical ability."
Pogba can learn a lot from Ibrahimovic
Vieira also declared that the experienced players at the club like Michael Carrick, Wayne Rooney and Zlatan Ibrahimovic can also help Pogba to improve at Old Trafford.
He suggested that "there are some good players around, strong characters around him, who can help him to perform at his best." He believes Ibrahimovic in particular will be a great mentor for Pogba.
Vieira continued to say that "Ibrahimovic, the way I know him, will be a really good person to help him to find the way and perform the way he can."
Pogba impressed against Southampton despite being in training with his new teammates for only 10 days and will hope to build on such a strong start away at Hull City next weekend.