When the Premier League fixtures were announced before the start of the 2016/17 season, there were a few patches of games which Middlesbrough fans looked to with a mixture of excitement and angst.
The current spell of games, in which Boro are in the midst of a three-game losing run, was one of them.
In Crystal Palace, Everton, Tottenham Hotspur and West Ham United, the newly promoted side would face an FA Cup finalist, a title challenger, and two clubs widely expected to push for European qualification in the coming season.
As a result, the response to Boro's lack of points has not been to drop the scarlet promotion-day flags in exchange for white ones of surrender and prepare for another seven-year spell in the Championship. And rightly so.
Boro are not in any sort of crisis. While the Palace game was one which Aitor Karanka will have seen as winnable, it was not a nailed-on result and Spurs and Everton are, as the Spaniard has admitted, in a different league to the Teessiders.
That 2-1 reverse at home to Alan Pardew's side was an evenly-fought game turned by two key moments; Alvaro Negredo's miss at the end of the first half and George Friend's costly dallying at the beginning of the second. Fair enough, then. That is the margin of error in the top flight and, penalty claims aside, it would be foolish to feel too hard done by.
Back-foot approach yields no dividends
The issue for Boro is the manner of their two latest setbacks, on the blue half of Merseyside and back at the Riverside against Spurs.
Last season, in the Championship, there were two factors which saw Boro among the top two sides in the league. They went out to win matches, and could rely on their defence when opponents left their sixteen-yard barricades and looked to hit back.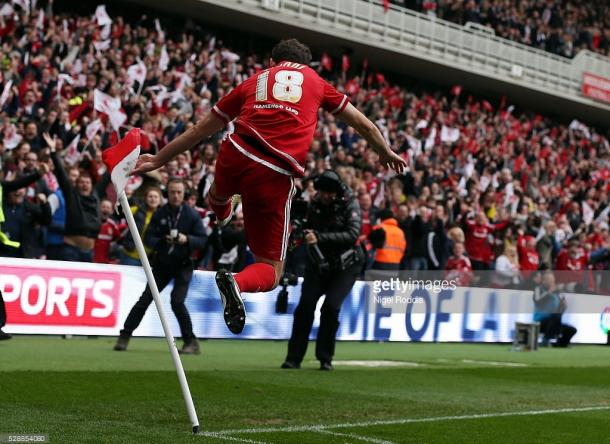 Neither of those elements have been present in the past two games. Boro have looked like a side expecting to be beaten and unwilling to try and do much about it. Defensive slip-ups are understandable - the back four are playing at a higher level in different combinations of players and will take time to settle. But a lack of ambition is not.
Examples are there for Boro to follow
Of the sides to have been promoted since Boro went down, those who have sought to make an impression have been those who have succeeded the most. Think Southampton over Burnley, Crystal Palace over Norwich, Watford over QPR.
Against Everton, Middlesbrough played for the first 15 minutes and the last 20. Against Spurs, they showed up only when Karanka made two changes on the hour.
Their opener against the Toffees aside, on both occasions it has been too little, too late. Two-goal deficits are not easily surmountable in the Premier League.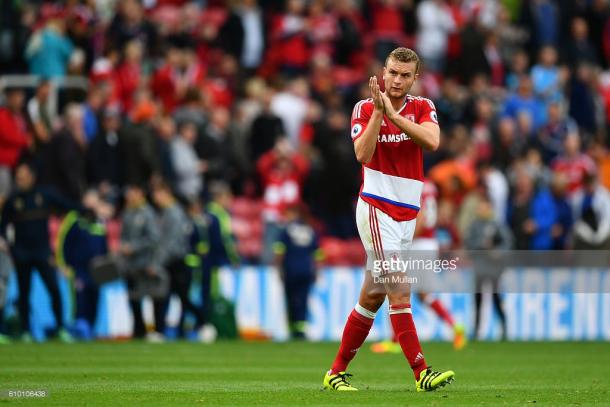 The logic is that, under Aitor Karanka, Boro don't lose when they take the lead. Everton proved that that will not always be true against a higher calibre of opposition, but as early goals against Stoke City and Sunderland showed, the belief given to this team by taking the lead is immense.
'Ambition off the pitch requires ambition on it'
At the moment, Boro look like what they are - a team that was narrowly promoted from the second division just a few months ago - rather than what they want to be - an established Premier League side capable of and and eager to be doing battle with the big boys.
That might sound obvious, it might sound logical, it may sound correct. But it does not suggest the level of ambition Steve Gibson and Neil Bausor are demanding from their football club.
Boro must believe that they are worthy of being in the Premier League, and they must believe they are capable of returning the club to its glory days of Big Jack, little Juninho and being that small club in Europe all over again.
Ambition off the pitch requires ambition on it to be realised. Boro showed in the final 30 against Spurs that they can take the game to teams in this division and Usain Bolt impressionist Adama Traore suggested that he might be the man to get them to do it.
Karanka must look to expose crisis team West Ham
West Ham are next up. A team "in disarray" according to the pundits, a "laughable" defensive performance last time out according to their captain and with "everything... bad or below par" according to their manager.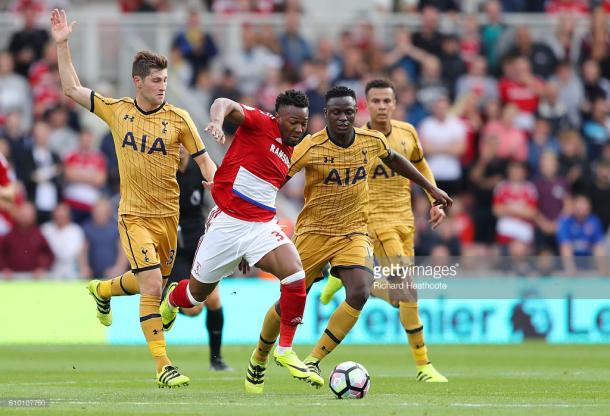 Start on the front foot, have the wingers running at full-backs rather than simply providing defensive support and give Negredo the service he is on his knees begging for. An early hammer-blow and the London Stadium will twitch, boo and jeer and their team may just crumble.
A month from now, Middlesbrough face Arsenal, Manchester City, Chelsea and Leicester City in the space of five games. They need some points on the board and belief in the heart by then.